The most awaited reopening of Jomalig Island has finally come and we immediately planned our revenge travel to the home of the golden sands.
This is our third time visiting Jomalig and there were several changes to fees and tourist handling that you should know. Read this comprehensive travel guide to help you plan your trip to this beautiful island destination.
Pre-Book Your Jomalig Resort
Booking your choice of Jomalig resort is now a requirement before going to the island. The resort owner/representative will inform the boat operators of guests coming to them giving the names and date of arrival. This will give them an insight into the volume of tourists and manage the boat ride schedule.
Boat Ride Schedule & Expectations
We recommend that you arrive in Ungos Port at the earliest time you can to secure your boat ticket for the first trip at 5:00 AM. We arrived at 4:00 AM in the port but almost did not make it to the first trip, as some other tourists and passengers came in earlier than us. Fortunately, we were given the last two slots to get on board. The second trip is scheduled at 7 AM and depending on the number of arriving passengers, a third trip may also be scheduled. The new rate for a boat ticket is now Php 500 one way, and for those who have been to Jomalig before, the free light meal inclusive of the boat ride fee is no longer being offered. Bring your food and water, as the travel time from the port to the island is 4 to 6 hours on average. The boat capacity is lowered from 70 persons pre-pandemic to 50 persons as of June 2022.
The water is calm and the boat ride is not rough during our visit but it could be challenging during the different seasons. What you should be prepared for is the long travel time. If you are lucky to have a good seat that is normally on the upper deck where you can lay on the floor, then you are pretty much having a good sleep while on board, but if you missed it and got the lower deck, sitting for hours could be a bit of a challenge. Since this was our third time in Jomalig, we know what to expect and we were prepared for it, but for first-timers, better be ready than sorry. Bring a travel pillow with you and wear comfortable attire.
How to Get to Jomalig Island
By Private Car
If you have a car or traveling as a group, it is ideal to drive to Ungos Port. While parking is not allowed inside the port, there are nearby household owners offering car parking for a fee. We have ours at Kuya Joven's Pay Parking at Php200 per night. You may contact Kuya Paya on these numbers, 0921-2218801 or 0995-7817920 to assist you.
The fastest way to Ungos Port in Real, Quezon is via Binangonan Diversion Road then Cardona Diversion Road passing through Morong, Tanay then Pililla. You should be passing through the zigzag road of Mabitac, Laguna then follows the Famy – Real – Infanta Road. From Binangonan, it would take more or less three hours to get to the port, but if you are coming from a farther destination, make sure to plan your driving ahead of time.
By Commute (Bus or Van)
Raymond Bus in Legarda, Manila terminal has also returned to operation with a daily trip schedule to Real, Quezon. You can find their terminal near Legarda LRT station and Arellano University. The travel is around 4 – 5 hours.
As the number of passengers is not controllable, getting to the terminal earlier is practical to guarantee your seat.
Another option is to ride a van. They are just a few meters away from the terminal in case you missed the bus ride.
Jomalig Tourism Registration Process
When you arrived at Jomalig Port, go straight to Tourism Office to register and pay the required fees. The rate is on a per person basis with a total of Php 170. The breakdown is as follows:
Environmental Fee – Php 100
Tourism Fee – 50
Entry Fee – 20
There are additional steps as required. Please be reminded again on the pre-booking of your resort stay.
Step 1
Verification of Vaccine Card with Valid ID for all guests/tourists
Steps 2
Fill up the tourist logbook (1 representative only)
Step 3
Payment of Environmental Fee
Step 4
Payment for habal-habal transportation to the resort (pre-booked resort).
For Step 4, the habal-habal fee may vary depending on the location of your resort accommodation. It starts at Php50 for nearby locations. Also, there should only be one (1) passenger per habal-habal.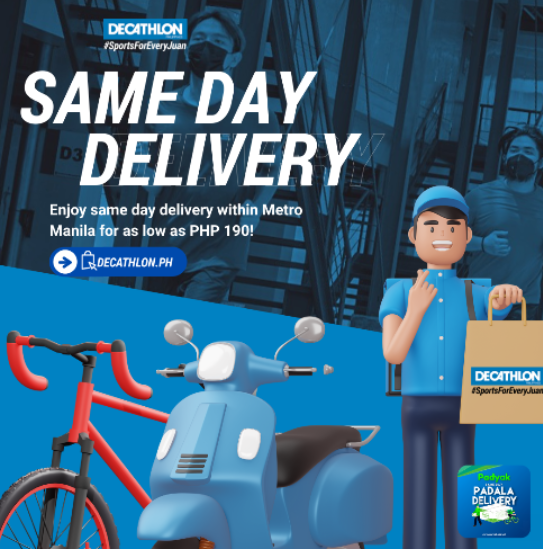 Where to Stay in Jomalig
Our resort choice has always been Apple Beach Resort with our three visits to Jomalig Island. We cannot think of another option as we fell in love with this secluded beach resort and we became friends with its owners and staff. We shared drinks at night and went through a lot of random topics while enjoying the locals' favorite lambanog. If you choose Apple Beach Resort, please send our regards to the owners Nanay Ningning and Tatay Polits. We also have new friends with Kuya Rustom and Kuya Rommel and our go-to habal-habal rider and friend Kuya Maui.
Apple Beach Resort has a private beach with a long shoreline and numerous sandbars. You can enjoy the beach all to yourselves as only guests are allowed to access it.
Beach Kubo are available for couples, small and big groups and you are free to use their kitchen utensils if you plan to cook. You may also order your food with them with options like seafood, tinola, adobo, and many more. Do not forget to ask for "batokaret." This is Nanay Ningning's specialty made from ginataang horn snails.
If you wish to eat near the beach, just inform Nanay Ningning or Kuya Rustom so they can set up and cook the food for you.
These are some of the rates with Apple Beach Resort:
Kubo – Php 700 per night for two persons
Meal – Php 150 per person
Habal – Habal Tour – Php 800 per person (standard rate for all tourists)
Entrance Fee – Php 100 per person
Use of Water – Depending on the number of days. We paid Php 100 for our 3 days and a 2-night stay.
If you wish to pitch your tent, coordinate it with Nanay Ningning and ask for the tent-pitching fee.
You may contact Nanay Ningning at 0960-6503013 or 0946-6359115. For online booking and other inquiries, message them on their Facebook page at Apple Beach Resort – Jomalig Quezon
Other resorts in Jomalig:
Lolita Beach Resort – 09668626034 or 09457863138
Kadena Beach Resort – 09097755317
The Cottage by Lolita – 09150928524
SPIR Jomalig Beach Resort
JoJomalig Beach Resort
Las Rocas Beach Resort
The Habal-Habal Tour
In the Philippines, the motorcycle or locally known as "habal-habal"is a typical ride in the provinces to roam around the tourist destinations. It is possible to rent and drive on your own or rent it and let the driver tour you around. In Jomalig, we can say it was our best habal-habal tour of all.
Touring the island of Jomalig can be done thru island hopping and habal-habal. The latter is the ideal way to witness the true beauty of the island. The ride will pass through the streets, and greet the residents wearing their normal happy faces, extensive grassland, towering coconut trees, and roads close to the sea. All these wonders in one epic ride. The habal-habal tour cost Php 800 per head and only one passenger is allowed with the driver.
The best time to start the tour is before sunrise to catch dramatic landscapes along the way. Make sure to coordinate the tour with the resort owner/representative before the day of the tour itself. The tour can be completed on a half day but you have the whole day to yourself if you wanted to stay longer in some of the tourist destinations. Ask and coordinate with your driver, as they know best what and when is the perfect time to visit all of the destinations.
Let's break down all of the tourist destinations included in the tour.
Puno ng Walang Forever
The first destination that you can visit is the "Puno ng Walang Forever." It sounded bitter but it is comical at the same time. They say, "there is no forever in love," like this tree left along in the vast grassland of the island.
There is a Php 10 fee on this tourist spot and a caretaker is collecting this fee from the tourists. A quick photo ops or video is enough before you take off to the next destination.
Golden Sand Beach
The Golden Sand Beach is the best portrayal of the Jomalig sand beaches. Jomalig is known to have this kind of sand that allures the visiting tourists. This beach is connecting Sadong River and the sea giving it a unique pathway that during low tide, you can walk past through both ends. Rock formations are all over the place so it is a good place to stay for a bit and enjoy the amazing views. The entrance fee to this beach is Php 30 per person.
Lingayen Cove aka Little Batanes
When you mention Batanes, pictures of rolling hills and cliffs would be your first thought. Here in Lingayen Cove or popularly known as Little Batanes, it got all the features you wanted to witness. There are two cliffs overlooking the entire cove and a beautiful green backdrop with rock formations perfect to catch the waves.
Make sure to find this beautiful spot at the end of the cove. This is one of our favorite spots on this destination.
If you are planning to swim, be reminded that the water current here is a bit strong. You can take a short swim nearest to the shore where people can see you and be extra careful.
There are nearby stalls where you can buy quick snacks, "halo-halo," and other light food. The entrance fee is Php 50 per head.
Little Boracay
The next destination is named after another well-known tourist spot in the Philippines. This is Little Boracay of Pamana Beach Resort.
Little Boracay has a long white sandy beach with numerous tire swings and hammocks where you can rest while enjoying the scenic view of the beach. The water is best for swimming so plan your itinerary so you can spend enough time here.
The resort has its cafeteria where you can buy food for your lunch. We ordered these spicy buttered crabs for Php 200 and it is all worth the dime!
Souvenir items like Jomalig shirts, sando, ref magnet, and key chain are also available. When you leave, pay the entrance Php 50 per person.
Kanaway Beach
This is one of the best destinations on the tour. Kanaway Beach is known to have the most extensive sandbar on the whole island. The beach during low tide will uncover the beauty of this destination. The sand ripples are visible in the entire sandbar and several beautiful natural rock formations can be found here. The turtle rock is the most iconic of all that you can notice even from a distance. You may climb on the top of its head and enjoy the 360 picturesque views.
Locals are offering a boat ride to visit the three islets nearby for Php100 per head. If you have extra time, include it in your itinerary. The islets also called, "pulo" in local term is a short boat ride away from Kanaway Beach. We visited one of the islets and were amazed by the views at the top. The rocks are slippery hence wearing non-slippery footwear is advised.
If you are traveling as a couple or small group, please consider choosing the small boats to tour you around these islets as they normally have the slightest chance of getting visitors.
When you are done with the boat ride, get the freshest buko while taking a rest. The entrance fee in Kanaway Beach is Php 50 per person.
Salibungot Beach
The last tourist destination on the tour is Salibungot Beach. This is the beach with the longest known shoreline on the island with purely golden sands. Even if you are in the boat before arriving in the port of Jomalig, you can see this long stretch of golden sand matched with soaring agoho trees.
Salibungot has no entrance fee and tourists are encouraged to maintain its cleanliness by avoiding littering. Since there are no nearby resorts and residential homes in Salibungot, the beach is well preserved. The best time to visit it is late afternoon and wait for the sunset.
Stargazing
Jomalig Island has less pollution thus checking out the night sky for stargazing is something you would love to experience. At Apple Beach Resort, we are blessed to witness this Milky Way in front of the beach. This was taken around 7 PM on June 18, 2022.
Explore the Town
Aside from the habal-habal tour, if you have extra time to roam around the town and explore it, do it. This way you will see the daily island life.
The locals are normally friendly and smile when they see tourists like you. If you are planning to buy some souvenirs, you can find them near the Tourism Office. There are several designs for key chains, ref magnets, bracelets, coin purses, shirts, and packed food for your boat ride.
Things You Need to Know
The electricity in Apple's Beach Resort is now 24 hours and the same with other resorts as per our local tour guide.
Booking and reservation for resort accommodation is a must as they need to coordinate it with the boat operator and tourism office to manage the number of tourists entering the island.
It is recommended to arrive in Ungos Port earlier to secure your boat slot.
Parking is not allowed within the Ungos Port. Look for parking spaces outside. Check the How to Get to Jomalig portion of this article for contact numbers of locals offering parking spaces.
Bring your vaccination card and at least 1 valid ID.
Bring enough cash with you.
Waterproof your bag especially your gadgets, money, and important stuff.
Wear your life jacket during the boat ride or make sure that you have one when needed.
The mobile network signal is poor at some places in Jomalig. Globe has a better signal reach.
Recommended time to visit Jomalig is during summer from March to May but they are reachable the whole year long, just avoid the monsoon season.
Expect some delays in bus and boat transport
Bring and apply skin protection.
Respect the locals and their culture
Help preserve Jomalig by maintaining its cleanliness.
Avoid littering and always practice the "Leave No Trace" principle wherever you go.
Enjoy and keep safe!