The restaurant and dining settings are far returning to normal, but businesses need to resume operations to regain profit.
In this so-called new normal, business owners follow DOH's health and safety protocols to avoid the spread of Covid-19 such as wearing facemasks, maintaining social distance, and providing readily available sanitizers and alcohol inside the establishment.
While everyone is itching to get to travel, exploring the places closest to home is reasonable. It will help the business recuperate and makes you feel safer.
For Binangonan, Rizal residents and nearby areas, cheers! The ArtSector Gallery & Chimney Café 360 has reopened!
ArtSector Gallery & Chimney Café 360 Background
The ArtSector Gallery & Chimney Café 360° is nestled on the hilly portion of Binangonan, Rizal and was opened to the public on November 26 and caught the attention of art enthusiasts and people looking for a relaxing place. The place has an amazing 360 view of city lights, Laguna de Bay, mountains and sunset.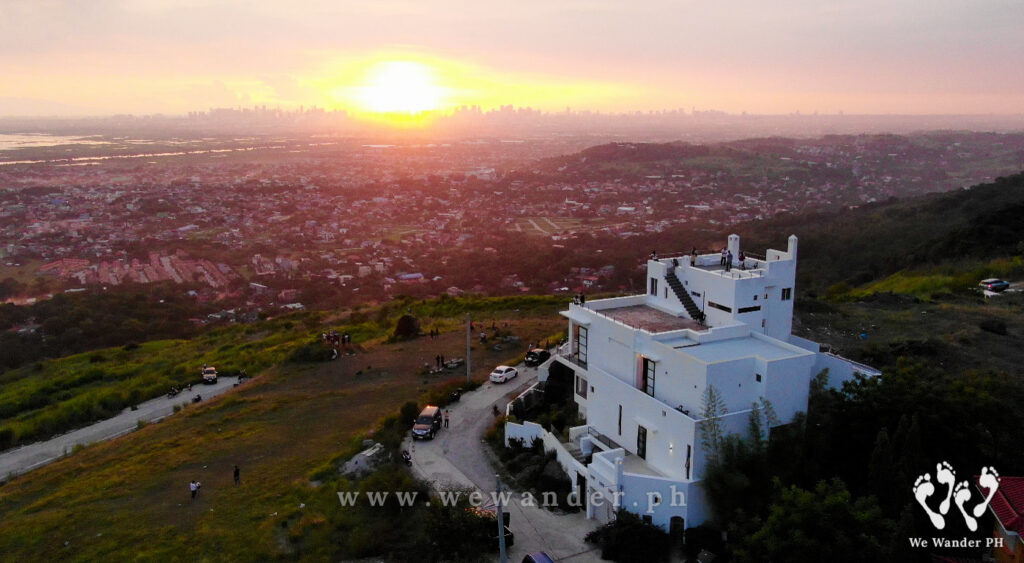 The 5-storey building with its architecture and design is the fruition of multi-awarded artist Antonio "Tony" Leaños, the same man behind Pinto Art Museum in Antipolo.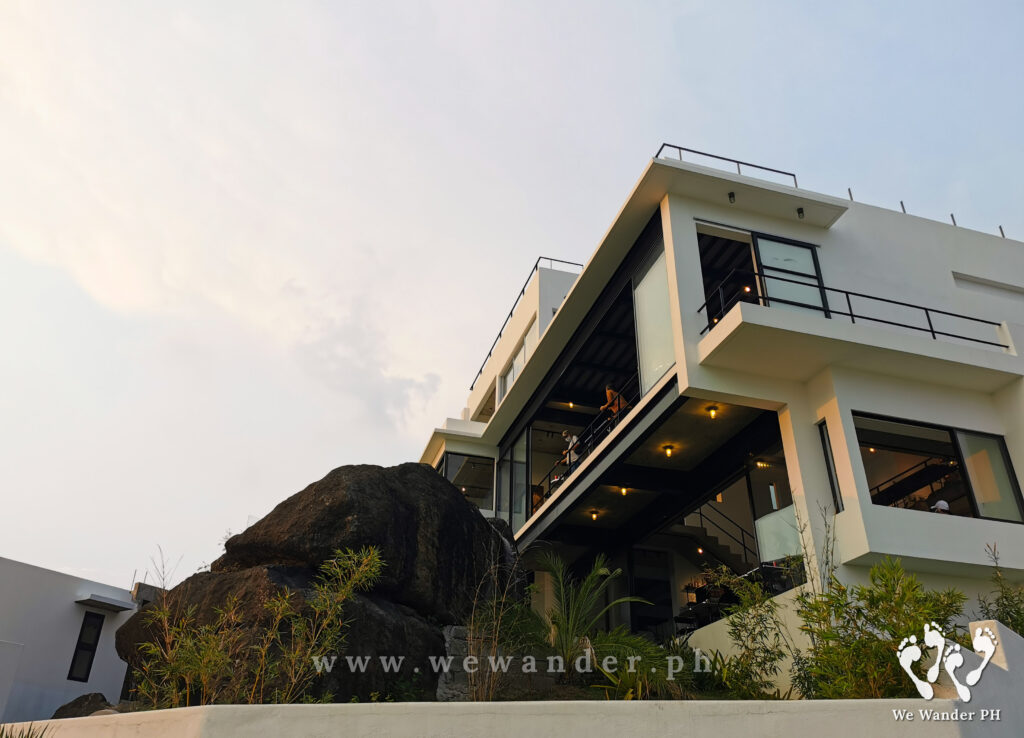 The interior senses the modern rural aesthetics showcasing masterpieces of local Filipino artists.
After the temporary closure during the strict community quarantine, ArtSector is now reopening its door to its beloved guests.
Dine and Chill
Dining areas are available on levels 2, 3, 4 and 5.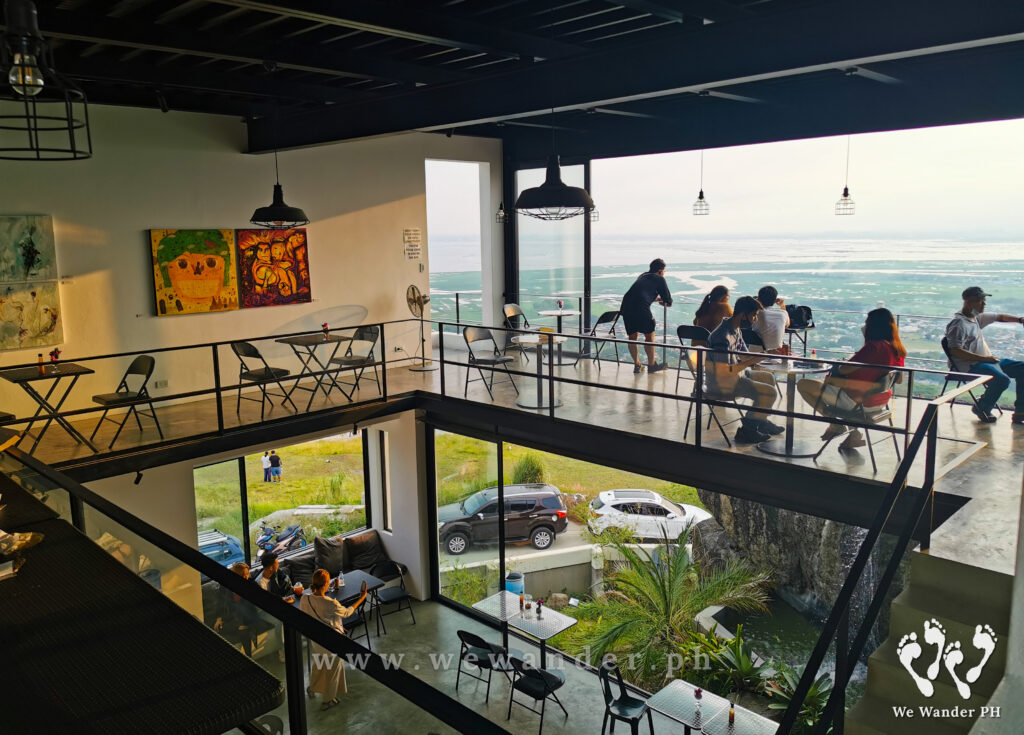 Menus are limited and available on pre-order. Serving time may take longer than usual especially on weekends.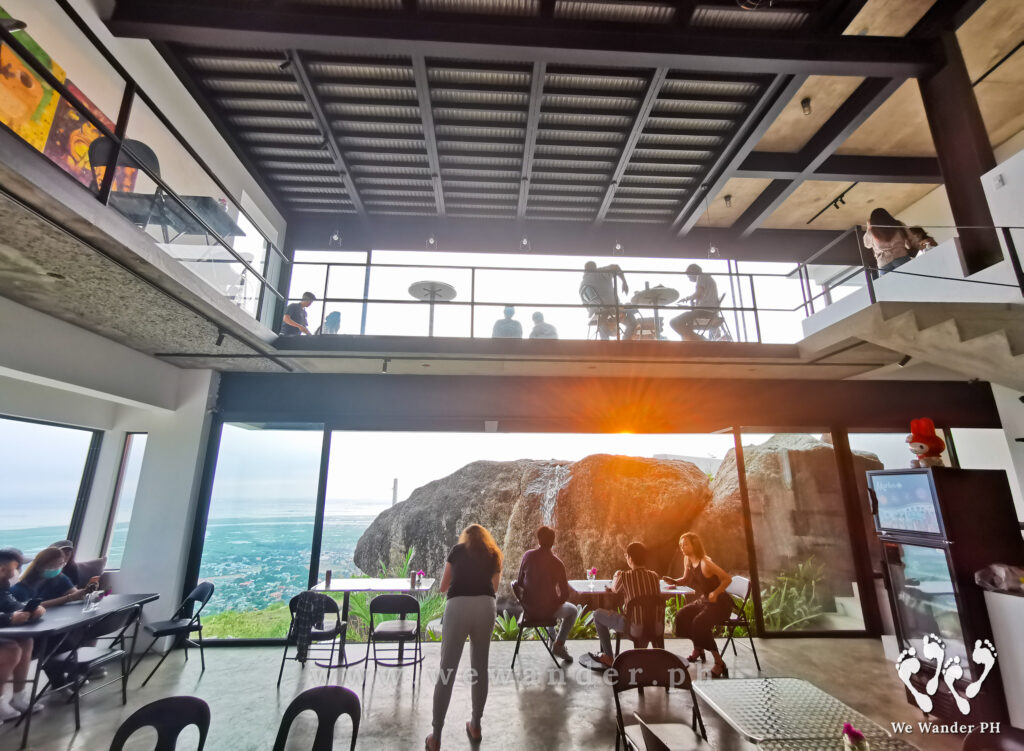 We personally loved their Kani Salad packed with romaine lettuce, kani (crab meat), and slices of grapes, mangoes, tomatoes, and roasted sesame.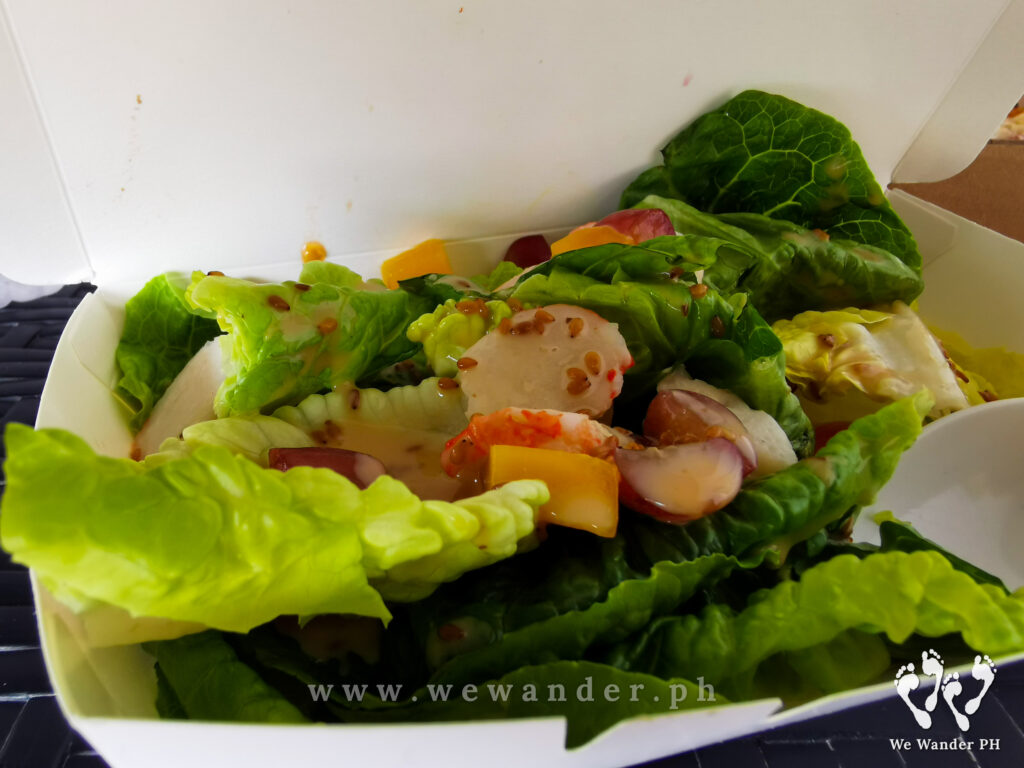 For pizza lovers, this thin-crust Pizza Margherita should be on your table. For Php299, you'll get treated with flavorful slices with mozzarella, basil, arrabiata, parmesan, and padano.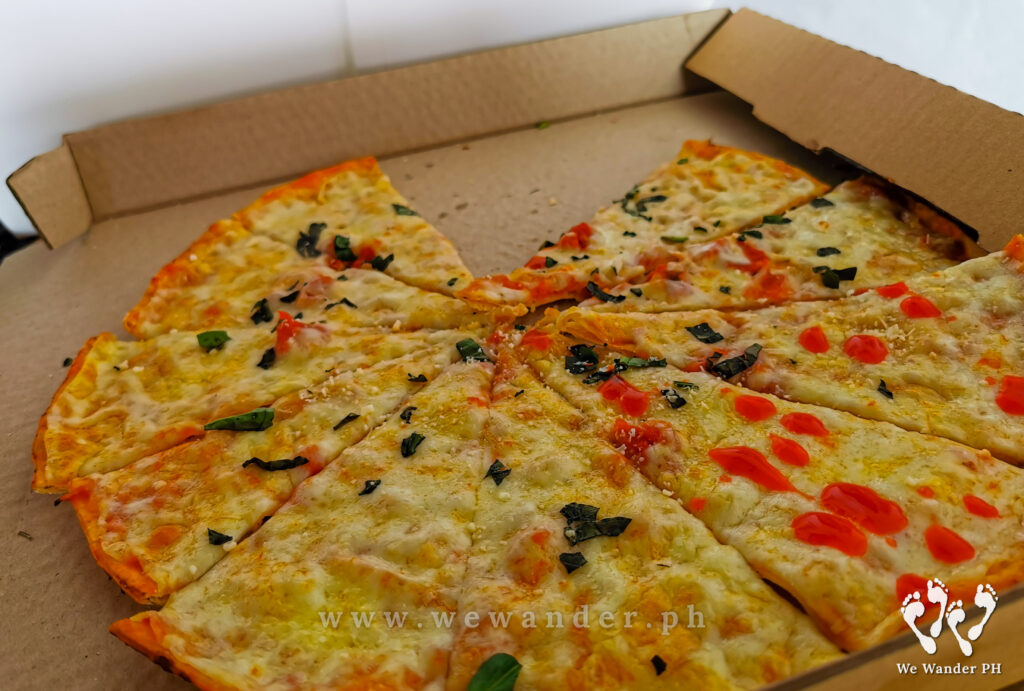 Grab a bite and try their Lemon Grass Wings. The sweetened and spicy chicken wings will surely not disappoint. You can partner it with steamed rice.
Aside from these, they have pesto pasta, donut, chimney coffee jelly, coffee, tea, and many others.
Wander Around the Art Gallery
Artist or not, the paintings and overall interior of ArtSector is something you'll love. The entire place is Instagram-worthy!
The gallery showcases different art forms from sculptures to mixed media, paintings, collages, different styles, and themes created by various local artists.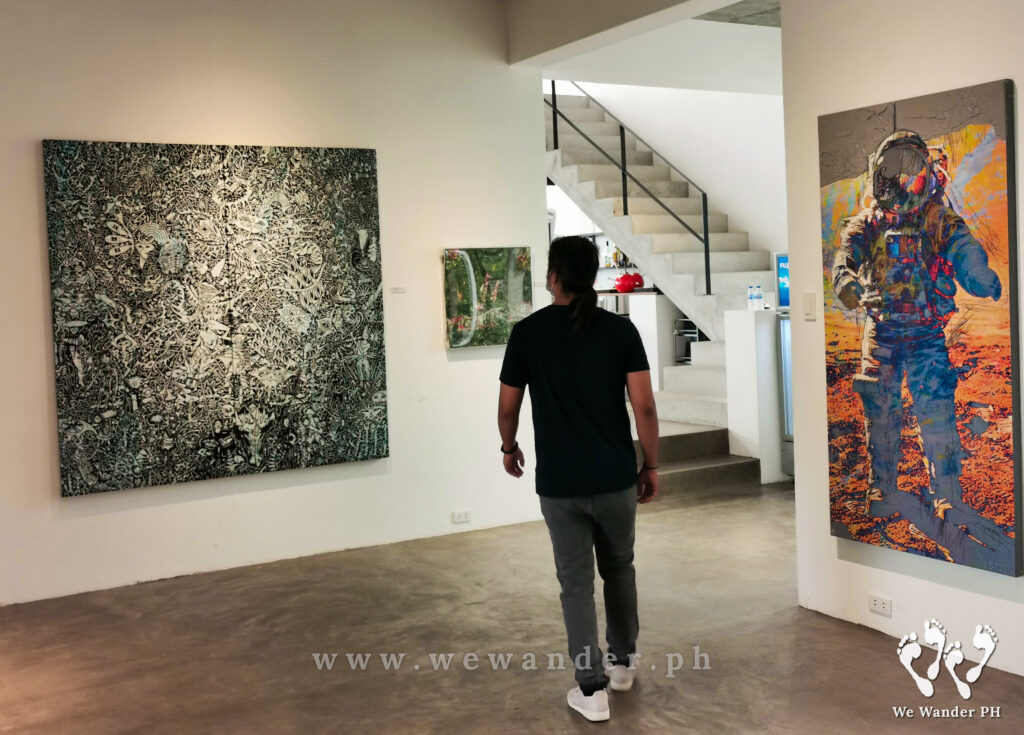 Enjoy the Scenic Rooftop and Chimney
We are a fan of nature and overlooking views. ArtSector has it all!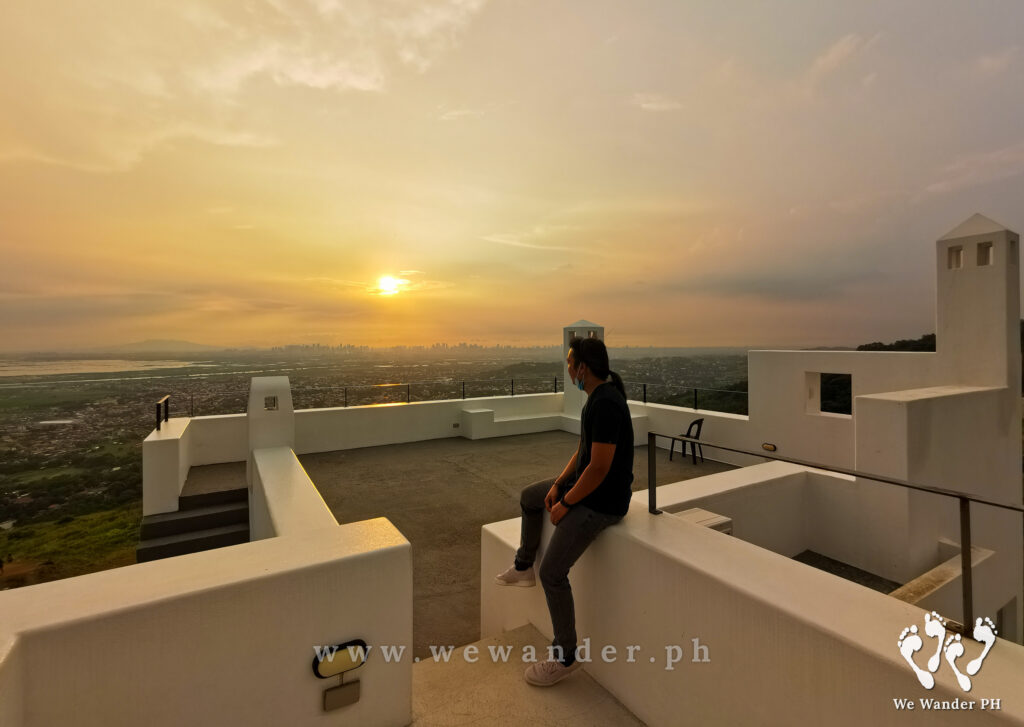 This unique rooftop with a chimney-like style will definitely make your stay worthwhile. What makes it more special is the unobstructed view of Laguna de Bay, city lights, hills, and is a perfect sunset spot.
The stairs resemble the Pinto Art Museum in Antipolo that is also designed by Antonio "Tony" Leaños.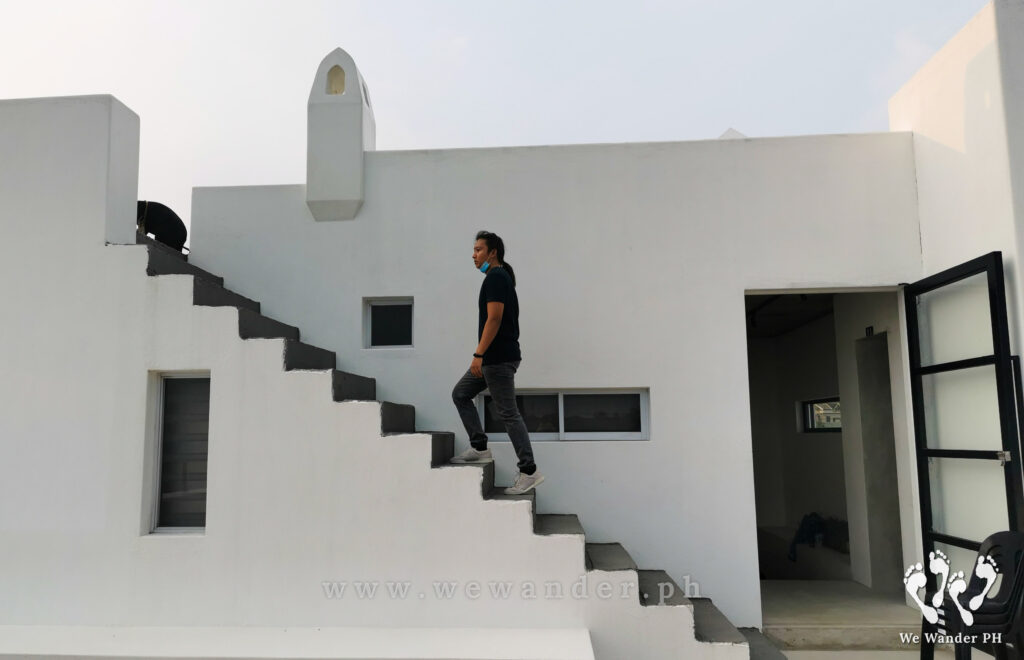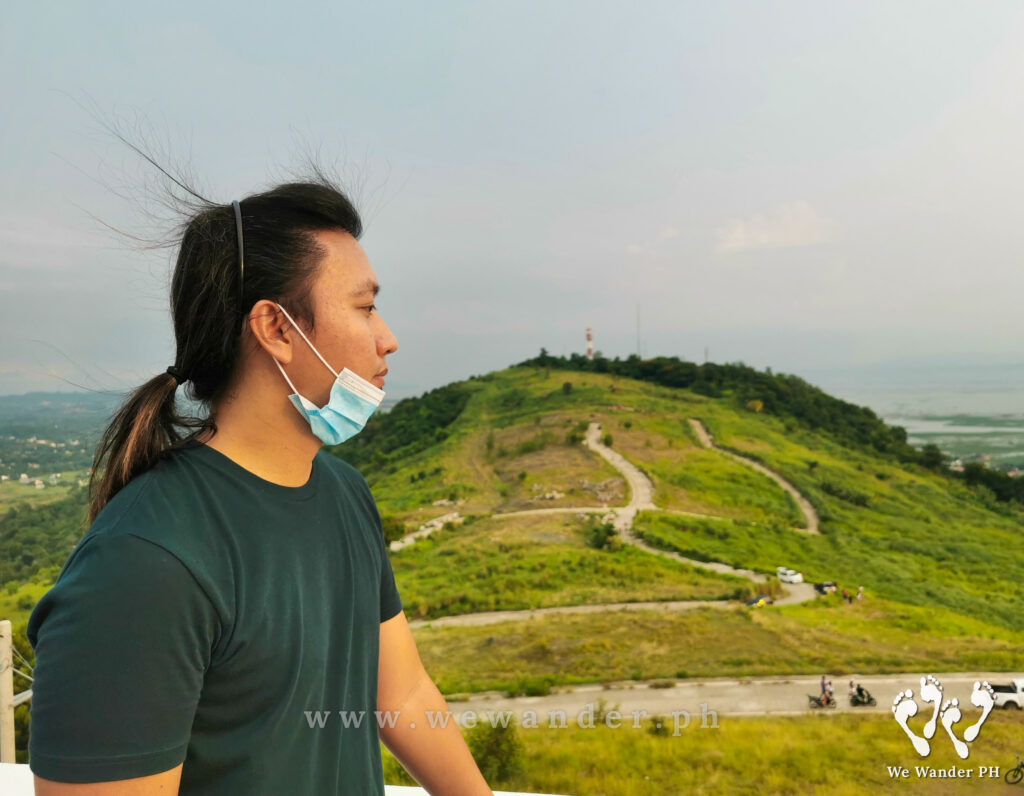 Enjoy the Sunset
Whether you are inside the dining area, on the rooftop, or just outside the building, you have a fair share of the sunset view.
Who wouldn't love a beautiful sunset? For adventurous guests, you can climb the nearby rock with an amazing backdrop of Laguna de Bay and city lights!
ArtSector Rates, Things to Consider & Other Info
Open Hours: Open from Tuesday to Sunday at 2:00pm – 6:30pm
Entrance Fee: Php200 per head
Reservations
Due to strict compliance with Eastridge Subdivision, guests are required to secure a reservation at least two days before the scheduled date of visit.
Message ArtSector Gallery & Chimney Café 360° FB page to reserve your slot.
Indicate date of visit, number of pax.
Preorder prepaid packed food.
Pay the entrance fee and preordered food via BPI, BDO or GCash.
Provide a copy of 1 ID, contact number, time of arrival.
First Come First Serve Basis
Upon arrival at the entrance, the staff will assist you and confirm your reservation. The orders are on a first come first serve basis. Quick orders like bottled water, beers, and soft drinks will be accommodated immediately.
House Rules
ArtSector is implementing the No Mask, No Entry Policy. Make sure to wear your facemask and maintain social distancing.
Guests are prohibited to touch the paintings and artworks.
No running, jumping, stomping, and shouting.
No big tripods, bringing of props and changing of clothes. Photoshoot rate applies.
Pets are now allowed inside.
Do not bring food and drinks inside.
Strictly no smoking in all areas.
Do not leave your belongings unattended, ArtSector is not accountable for losses inside the premises and in your vehicles.
Car Park
Parking is available around ArtSector except the areas at the back where a residential house is found. Do not block the driveway.
Complete Address
Lot 18 Block 178 Eastridge Executive Village, Col. Guido Rd, Tayuman, Binangonan, Rizal.
They are near Thunderbird Resort and 30 minutes away from Pinto Art Museum.
How to Get to ArtSector
Via Private Vehicle
You can use WAZE and search for ArtSector. The route will either go from Angono or Antipolo.
From Angono, take the hi-way and drive straight then turn left once you notice the 7/11 convenience store.
Some portion of the road going to ArtSector is steep, drive safely.
Once you reach the Eastridge guardhouse, turn right after Perlies Restaurant on the first street to ArtSector.
If you are coming from Antipolo, follow this route.
Take the Mahabang Parang Angono Road up to Eastridge Village.
Drive straight through the tunnel until the zigzag road then turn left before Perlies Restaurant.
Go straight to ArtSector, the noticeable white house.
If your way is from Binangonan, this is your route.
Take the Quarry Road then turn left to Eastridge Village.
Pass through the guardhouse then through the tunnel up to the zigzag road.
Turn left before Perlies Restaurant and straight to ArtSector.
Tips and Expectations
ArtSector is a great place to relax if you are looking for a picturesque overlooking view and perfect sunset spot. While we find the place appealing, there are also a few watch-outs to consider.
The building is not air-conditioned when we went there last July 5, but there are electric fans and ventilators. Not sure if they are temporarily on limited usage. Expect it to be a bit humid inside especially on some portion with direct sunlight.
During the weekend, expect it to be jampacked. Though there are reservations for guests, seats may not be readily available. You need to wait for others to finish dining. Weekday is still the best time to visit.
Orders may take longer than usual. The current process is to reserve your slot 2-3 days before your visit. Message them thru their FB page then pre-order your food. It will be served when you arrive and confirm the reservation. Payment is also done before your visit via BPI, BDO, and GCash payments. Short orders on the other hand will be accommodated immediately.
Wear comfortable attire. Remember that it is a bit humid inside the building.
The place may not be suitable for small children due to its height and balconies. Always look after your kids/children.
Parking space is limited. Take necessary precautions when parking your car. Some portion has uneven surface and rocky.
ArtSector Gallery & Chimney Café 360° is an exceptional place that is near the metro. A quick drive for a unique experience, totally worth visiting!
When in Rizal, take time to visit other nearby places!
Hi Wanderers! Help us keep this article updated. Should you have other information about rates, contact info, new discoveries, share it in the comment section!😁

Connect and follow us on our Facebook Page and subscribe to our Youtube! Thank you!
Comments
comments