Mararison is a 55-hectare island in Culasi, Antique that is equally being called as Malalison Island. The island boasts stunning white to cream sand beaches, breathtaking view of the rolling hills, extensive sandbar and its people, which is one of the nicest people we've met.
Check out our aerial video!
Small Fishing Community to a Tourist Haven
The island of Mararison is primarily dependent on its water resources and fishing is their main source of income. Few years back, tourists started to visit the island giving the Local Government the opportunities to develop its tourism potentials. Households were turned to homestays and local guides were set to assist visitors who'd like to explore the island's gem.
Things To Do in Mararison Island
When in an island, the best thing you can do is to be an islander yourself and forget everything about the hustling city life. In Mararison, you've got a lot of things to discover.
Trek to Lantawan Peak and Rolling Hills
The island is characterized by lush green hills especially during rainy seasons. It resembles the rolling hills of Batanes and sometimes being referred to as Batanes of Western Visayas.
Trekking to Lantawan Peak, the highest peak in the island is around 30 minutes and takes an hour or so if you extend trailing along the other hills. A local tour guide is required for Php250 for up to 4 persons in a group.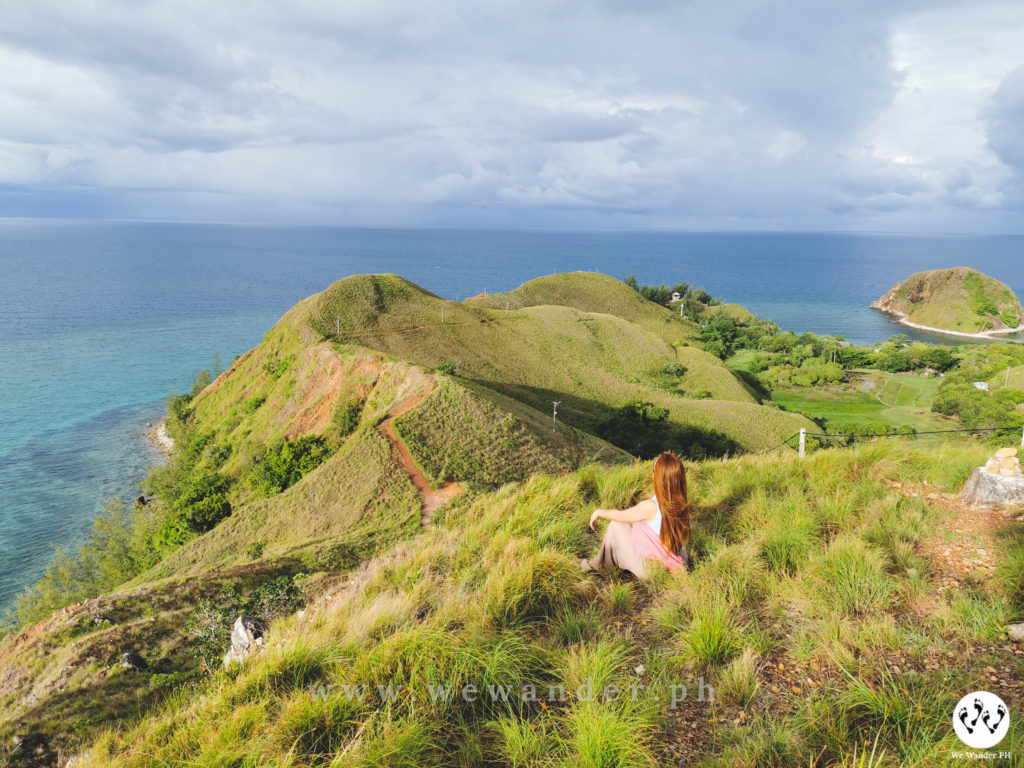 Best to start your trek by 5am so you can watch the sunrise atop the hills. Unfortunately, it was cloudy during our visit but nonetheless, it was real beauty up there.
Get To See the Pitcher Plants
Have you seen a pitcher plant up close? Along the trail and in the grassy rolling hills of Mararison, pitcher plants are almost everywhere. Pitcher plants store water and trap insects inside them. They are commonly being found in the forest so it's a treat to see them here in lavishness.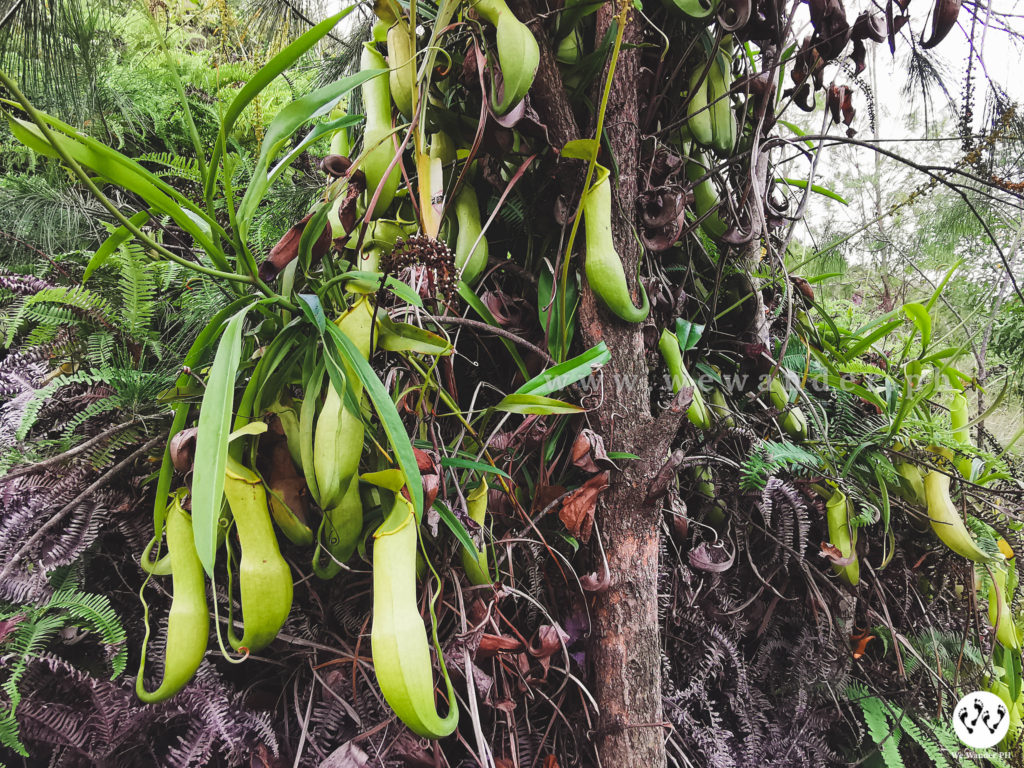 Wander Around Gul-ob Beach and Cave
The benefits of completing the trek? You'll get to see the beautiful pebbled beach of Gul-ob where a pair of wooden tree swing is waiting for you. The shore is just beside it completing the perfect image of a beach with arresting view. The wave is somehow strong at that time which forbid tourist for swimming. There is a small boat stationed in this area that you can hire if you want to get to Kawit sandbar or do snorkeling.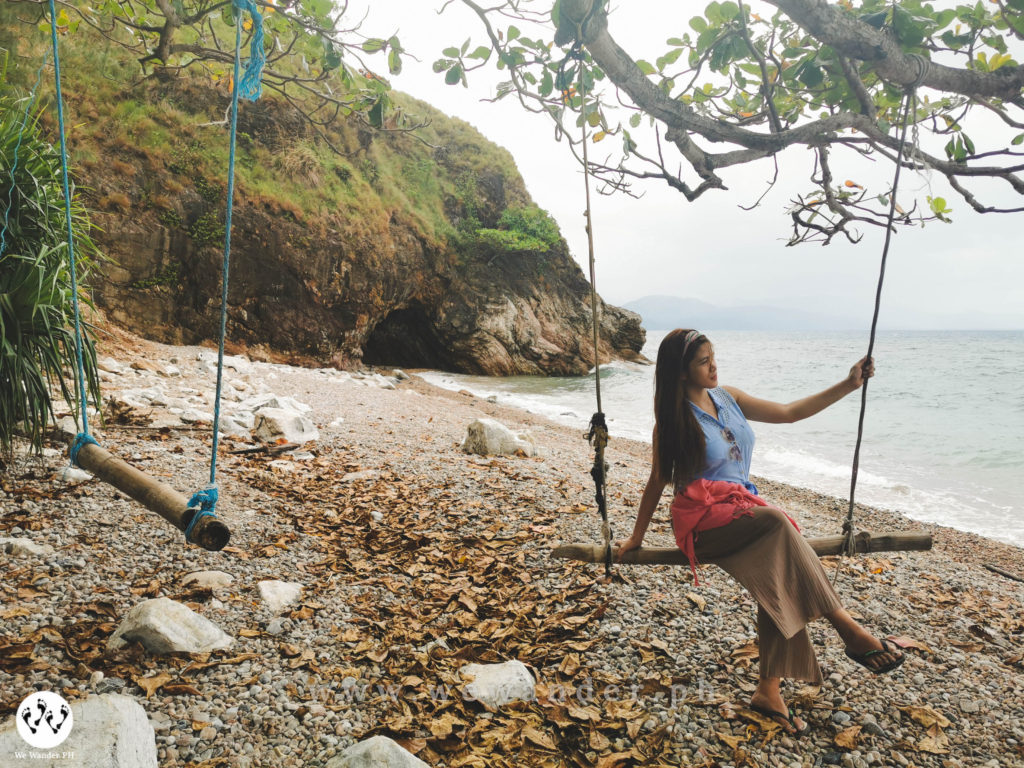 At the far end of Gul-ob beach, the small cave is where at. Inside the cave is a few meter long passage and usual rock formation.
Traverse to Luyo Beach and Nablag Islet
At the other side of Gul-ob Beach is Luyo Beach. Part of the trail is crossing to Luyo Beach where Enrique de Mararison resort is situated. This private resort has one of the finest views of the beach facing Nablag islet. There are cottages, tree house and mini bar. Taking pictures around the resort is Php10. You can't cheat as "Muymoy" is watching you. That's the name of the resort's pet monkey. Genius!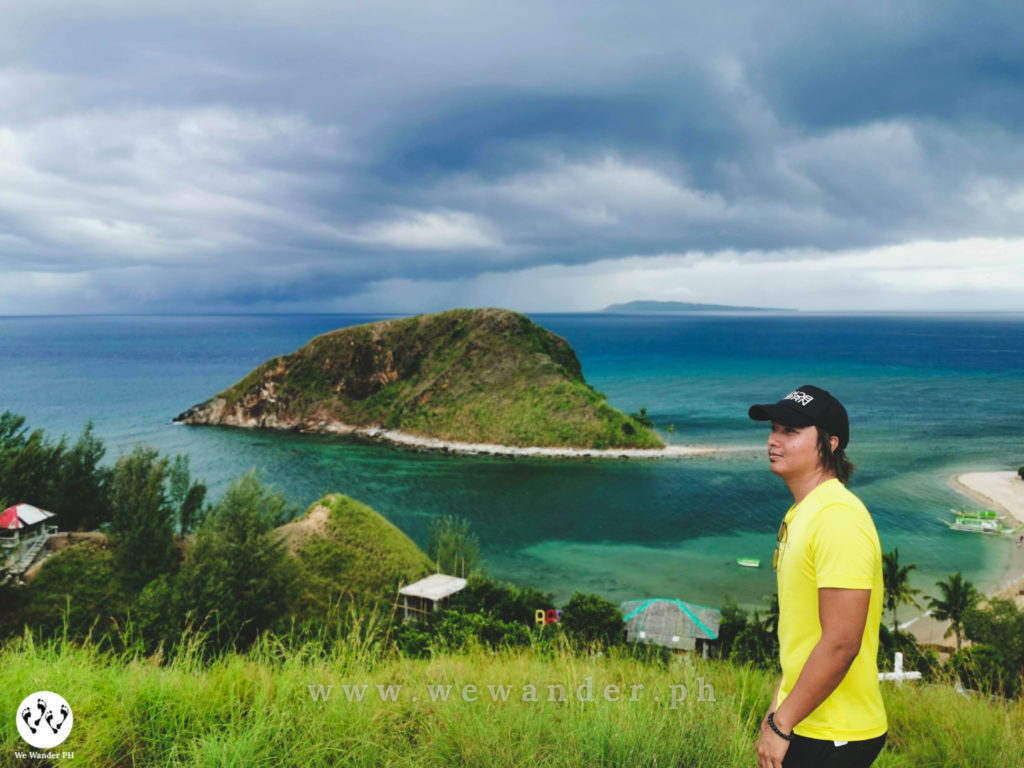 Snorkeling, Diving and Swimming
The crystal-clear bluish water of Mararison is idyllic for swimming. The underwater life is rich in beautiful corals and different species of fish. You can do snorkeling or diving.
Bask Under the Sun and Experience Kawit Sandbar
Achieve the sunkissed tone and bask under the sun on Mararison beach and stroll along the 100-meter stretch of Kawit sandbar. This place is the usual gateway to the island. There are cottages, resorts and homestays along the area.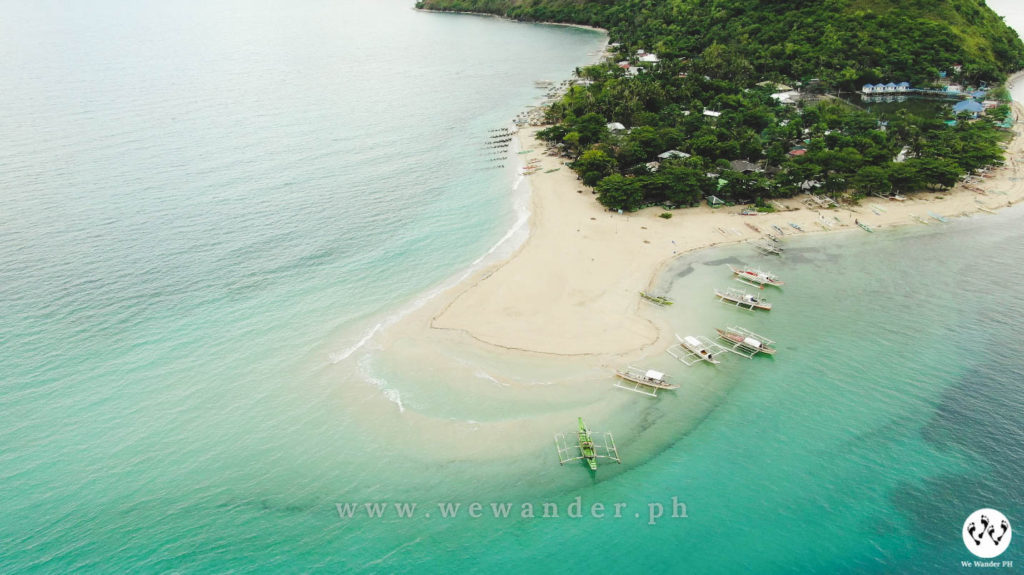 Eat Fresh Catch Fish and Experience Homestay
Whenever we are in an island, we're excited to talk with the locals, eat their common food and experience living under their roof. What's best in Mararison? They will warmly welcome you on their home. We had our homestay with Ate Tess (Teresa Doroteo). You can reach her at 0908-7636316. She's one of the nicest people we've met on all our travels.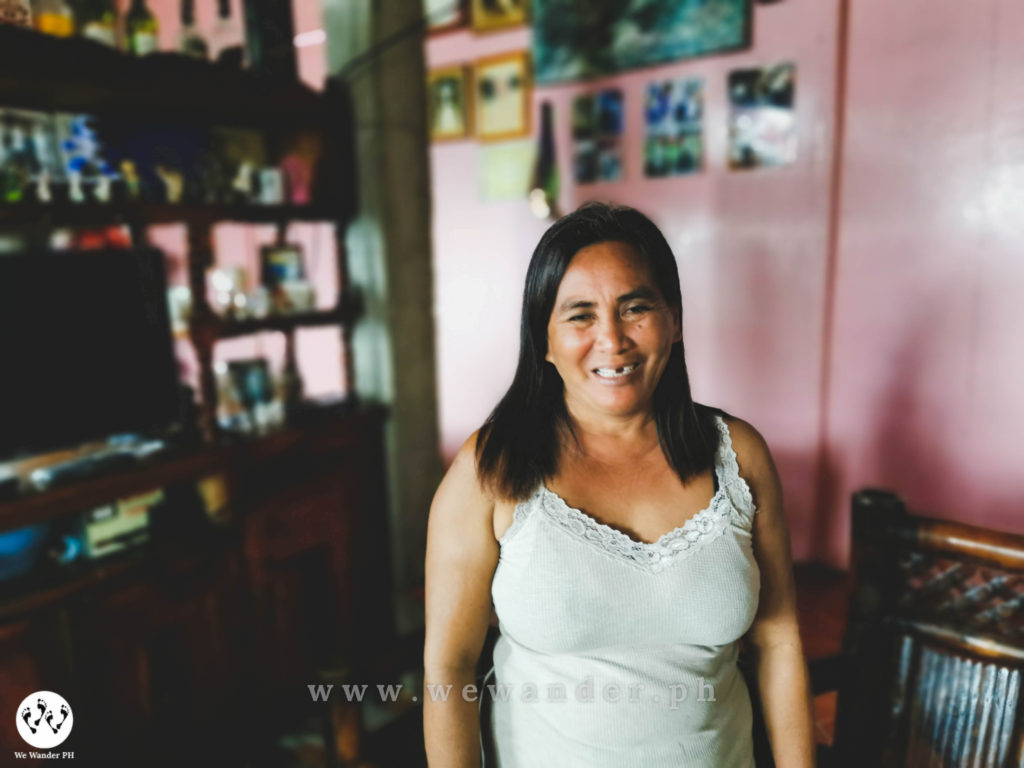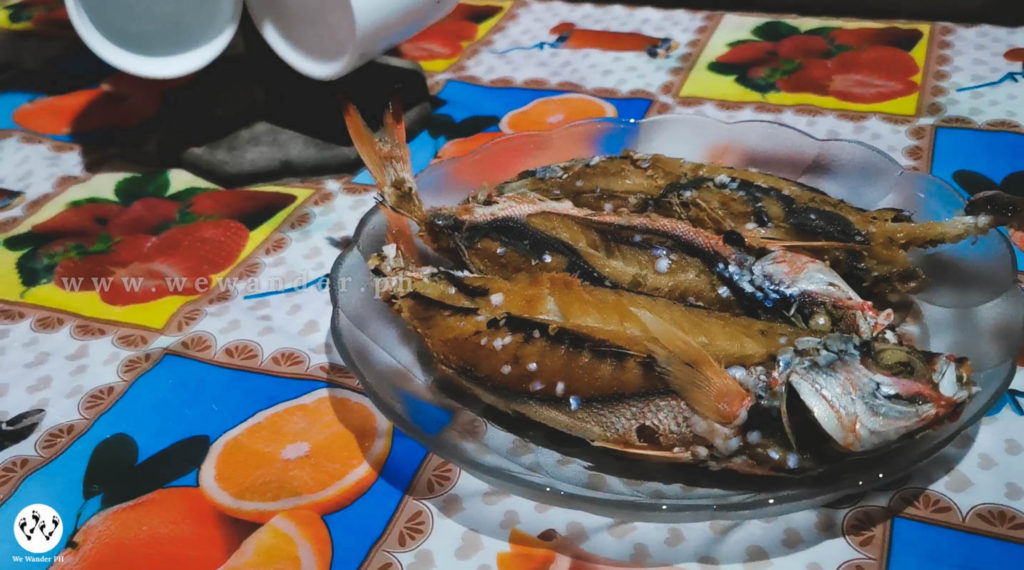 The story was, before we arrived in Mararison, we've got lost and had to find the van and bus from Kalibo going to Culasi, Antique. Unfortunately, there is no direct van to Culasi so we rode the van to Panay and waited for more than an hour for bus heading to Culasi. It was around 8pm when we reached Culasi Port and boats for rental are only available until 5pm-6pm. We kept on updating Ate Tess on our location and she decided that she'd let her husband fetch us in the port if we miss the boat. We ended up being picked up by her cousin who happens to be in the area to deliver their harvest. Long story short, Ate Tess still accommodated us and cooked our dinner where we handpicked the fresh-catch "Dalagambukid", a native fish in Mararison. Make sure to read the "How To Get There" section and reminders so you won't experience our misadventures.
Interact with Locals
The people in Antique are typically friendly. They speak Kinaray-a language but capable of talking in Tagalog. Kinaray-a sounds like that of Ilonggo with a more direct and strong tone but still conveyed in a sweet accent.
If you want to know more about them, chat to them directly and you'll discover and learn new things. Hear them out and exchange stories. There is no better way of doing it but thru earnest conversation.
Roam around the area and you'll be greeted with "good mornings" and "enjoy" from the locals. Watch the kids play and witness the fishermen as they paddle out in the open sea.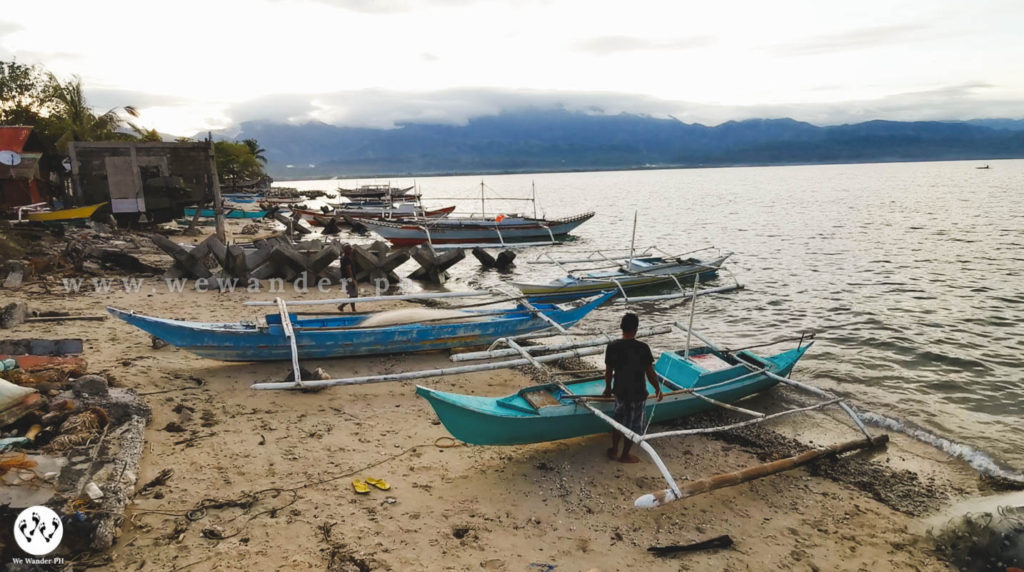 Sing and Hear Out Mararison Island Children's Choir
Have the chance to hear and watch the Children's Choir of Mararison Island as they hit the note and sing their heart out for the island. The choir consists of kids aged 4 – 8 years old under the supervision of Joeryl Amora.
Mararison Island is raw but undoubtedly has its unique charm. You won't find a luxurious hotel or an adrenaline-rush activity, but here, you will find serenity and simple joy in every little thing from kids playing outside, from locals saying their warm helloes and from nature tripping atop the hills or alongside the beach.
How To Get To Mararison Island:
Kalibo to Mararison Island
Take a plane from Manila to Kalibo. From Kalibo Airport, ride a Ceres Bus bound to San Jose and ask the driver to drop you off at Culasi. Regular bus fare may range from Php150 – Php170 as of this writing. Travel time on average is 2 hours.
Iloilo to Mararison Island
Another option is to take the Iloilo route. Fly with Philippine Airlines or Cebu Pacific from Manila to Iloilo City and head to Molo Bus and van terminal. Ride a bus bound for Culasi or Pandan in Antique. Travel time is 3 – 4 hours with fare ranging from Php200 – Php220.
Culasi Port to Mararison Island
Once you arrived in Culasi Port, you need to rent a boat going to Mararison Island. Boat rental is Php750 roundtrip and good for 5 persons. Travel time is 15 – 20 minutes. You may also join other tourists and share the rental fee.
Where To Stay
Basically, there are numerous homestay options in Mararison Island with Php250 per head rate for overnight stay. There are also a number of resorts, which you can book with.
We recommend booking your homestay with Ate Tess. They have two rooms that can accommodate up to 4 – 8 persons. If you have a bigger group, she will let you use the entire house and provide additional mattress and beddings. There are nearby homestays connected with her so you won't go out of options.
Tess Homestay: Look for Ate Tess Doroteo at 09087636316
Other Homestays in Mararison Island:
Nanay Cristy Homestay: 0930-0178229
Angelita Macuja Homestay: 0912-8159672
Anatalia's Homestay: 0926-4786329
Resorts in Mararison Island:
Enrique de Mararison: 0915-3247575
Blue Lagoon Resort and Spa: 0919-5520582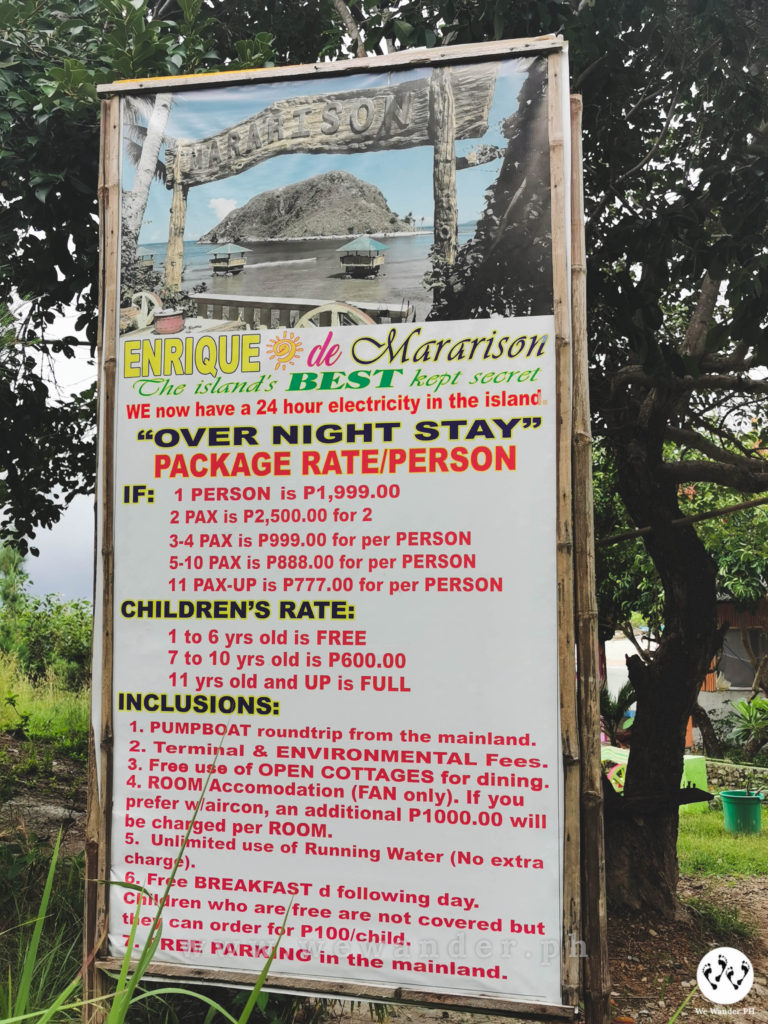 Rates and Fees
Homestay: Php250 – Php300/head
Guide Fee: Php250/4 persons
Environmental Fee: Php30/head
Boat Rental: Php740 roundtrip
Things To Consider
Make sure to arrange your homestay beforehand so in case of unexpected delay, they may pick you at Culasi Port.
Bring enough cash with you. There is no ATM in the island.
Network signal is available and strong in majority of the island.
Solar panels are the main source of electricity in the island and being acquired by locals thru prepaid payment.
Do not litter. Always bring your trash with you.
Flying of drone is allowed
No picking of flowers and pitcher plants.
Bring water when trekking.
Apply sunscreen, mosquito repellant.
Bring flashlight, powerbank, toiletries and first aid kit.