Bolinao, Pangasinan is 5-6 hours away from Manila and boasts its picturesque azure beaches, beautiful rock formations, mesmerizing sunsets, stunning waterfalls, enchanting cave and lighthouse.
This travel guide will help you plan your trip and maximize your outing with your friends and family.
The best way to explore Bolinao is when you bring your own vehicle, but you can also charter a tricycle for Php1,500 good for 3-4 persons and should cover Patar White Sand Beach, Bolinao Falls 1 and 2, Enchanted Cave, Cape Bolinao Lighthouse, St. James Church and Patar Rock Formations. Rate is exclusive of entrance fees. All these attractions can be toured for a day.
Check out our video of Bolinao!
Patar White Sand Beach
Patar Beach has a long stretch of white sand with aqua-blue water. The depth is advisable for all ages even for kids. Resorts and hotels are just around the corner so getting one won't be that hard. Book in advance especially during weekend and peak seasons.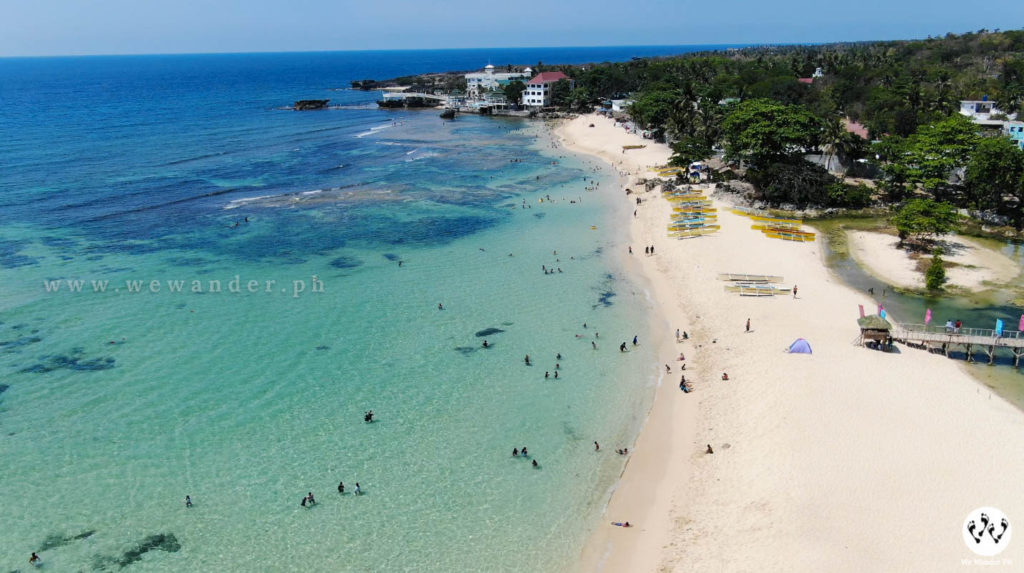 Patar Rock Formations
Speaking of rock formations, Patar is not to be skipped. It is 5-10 minutes away from Patar Beach and is Instagram-worthy spots especially on the edge of the cliff while the big waves are crashing against the rock. It has mini water pool near the rocky shores if you want to soak or swim. Entrance fee is Php75/head.
Cape Bolinao Lighthouse
When in Bolinao, your trip will not be complete without visiting Cape Bolinao Lighthouse. This white lighthouse has a magnificent view of the ocean. Currently, getting on top of the lighthouse is not allowed. Entrance and parking spaces are free of charge.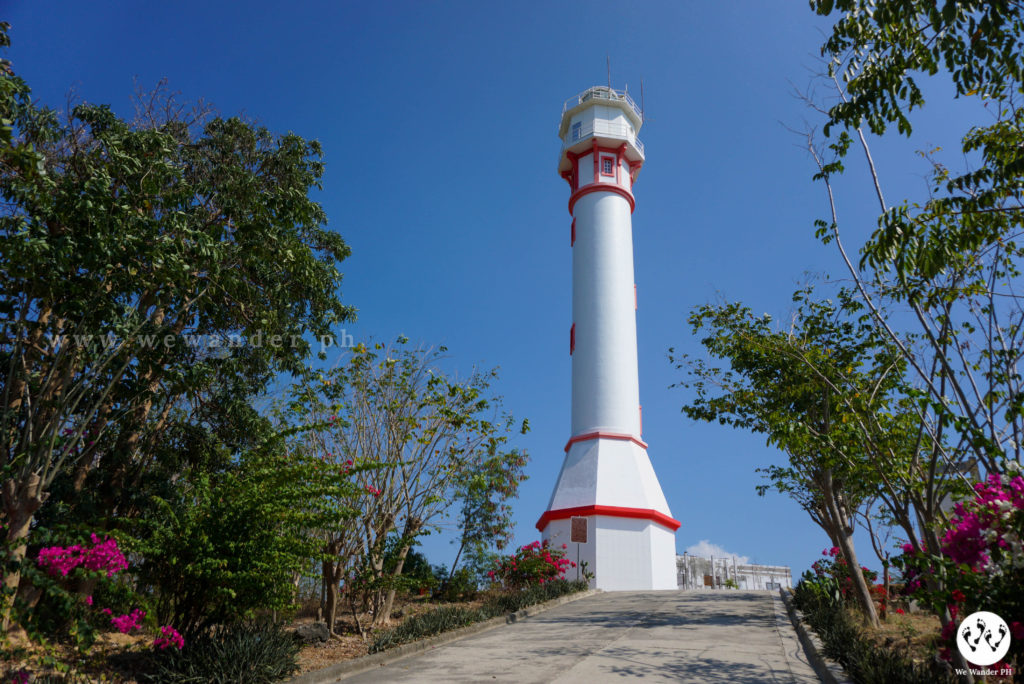 Bolinao Falls
Getting to Bolinao Falls is a challenge. You'll need to pass through rough roads and narrow paths, but all worth it. Bolinao has 3 waterfalls – 1, 2 and 3. Bolinao Falls 1 has a high elevation perfect for adventure seekers who want to try cliff/fall jumping. Bolinao 2 and 3 on the other note are good for swimming and usually less crowded compared to Bolinao Falls 1. Entrance Fee for Bolinao Falls 2 is Php20/head and parking fee is Php20. Comfort rooms, life vest and lifebuoy are available.
Where to Stay in Bolinao
If you want to experience a relaxing and quiet place, check out our stay in Birdland Beach Club. It has a modern-age design of cabanas and kubo perfectly built on top of coral rocks with unobstructed view of the ocean and the sunset.
Other resorts/hotels in Bolinao:
Puerto Del Sol Beach Resort and Hotel Club
Casa Almarenzo Bed and Breakfast Resort
Punta Riviera Resort
Where to Eat in Bolinao
We had our dinner with Giant Taklobo Resto Grill and tried their Seafoods Kare-Kare. The food is tasty and with generous serving of crab, squid, shrimp, vegetables and real peanut flavors. This place is highly recommended for affordability, serving quantity and service.
Other restaurants you can try:
Sungayan Grill
Mangunguna Seafood Bar and Grill
Am Strand Resto Grill
How to Get There
Private Transportation
Best way is to use Waze. You should pass to NLEX all the way up to Tarlac City to Camiling.
Then follow the route Olongapo-Bugallon road passing through Sual, Alaminos and Bani.
Continue following the Bani-Bolinao road and stop to your first stop – hotel or first Bolinao tourist spot.
Public Transportation
Ride a bus heading to Bolinao from Cubao bus terminals. Victory Liner and Five Star have regular schedules going in and out of Bolinao.
Drop off at their last stop (terminal in Bolinao) then charter a tricycle to bring you to your hotel and your Bolinao tour.
Sample 2D1N Itinerary – Birdland + Bolinao Tourist Spots
You may follow our 2D1N itinerary with Birdland Beach Club stay and tours in Bolinao tourist destinations.