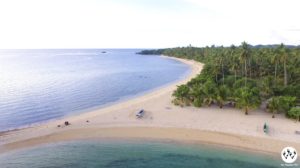 Pebbled beach and twin beach.
Powdery white sand beaches are the common resort of every travel seekers. But sometimes, having a new flavor is more appealing. Binucot beach boasts its picturesque landscape separated into two coves with equal charm and made of a myriad of multi-sized pebbles.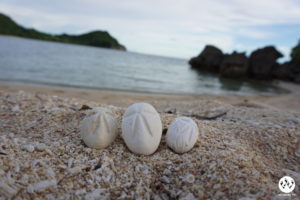 The long stretch of shoreline is a mix of pebbles and cream sand which gives your feet a unique therapy.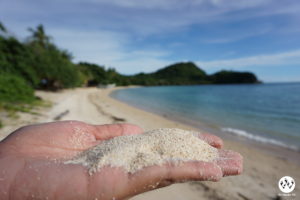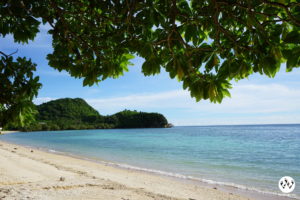 With your favorite squad, this place is a good hideout. You can enjoy swimming without the crowd. There are restaurants and bar that you can order your food and drinks. For resorts, there are numerous options in the area. You can check the following resorts:
Escape Eco Resort
Binucot Sunset Cove Resort
Binucot Beach Resort
There is a private part of Binucot beach but the caretaker allowed us to take a visit. This is the location of the twin beach separating the two coves of Binucot. The center is a perfect area for sunset viewing. There are limestone rock formations as well that you can climb up for that awesome silhouette shot.
Binucot Beach is best to experience for an overnight stay to watch the sunset and more time for beach bumming and swimming.
How to Get There:
By ferry:
Ride a bus going to Batangas Pier
From Batangas Pier, ride 2Go Travel or Montenegro Lines going to Odiongan, Romblon
From Odiongan, ride a jeepney going to Looc, Romblon or hire the habal-habal from Odiongon to reach Binucot.
If from Looc, you can include other nearest spots riding the habal-habal .
Note: You can include Aglicay Beach, Grotto de Banloc, Looc Fish Sanctuary and Bantigue Resort in your tour. Guide fee ranges from P500-P700.
By plane:
Fly from Manila to Tugdan Airport in Tablas, Romblon
Ride a jeepney to Looc, Romblon
Hire a habal-habal going to Binucot Beach
You can hire our guide during our visit. Here's the details:
Contact Person: Kuya Fernan Gaa
Contact Number: 0907-0816196