The good weather forecast over the weekend made the hike ideal and giving us a go.
Tarak Ridge and Tarak Peak are one of the famous hiking spots in Bataan. It is considered a major hike with difficulty 4/9 requiring 5 – 6 hours trek from Brgy. Alas-asin in Mariveles, its jump off point. The ridge stands at 1,006masl and the peak at 1,130 masl. The hike can be done for a day but overnight climb is more desirable, giving you more time to appreciate its beauty.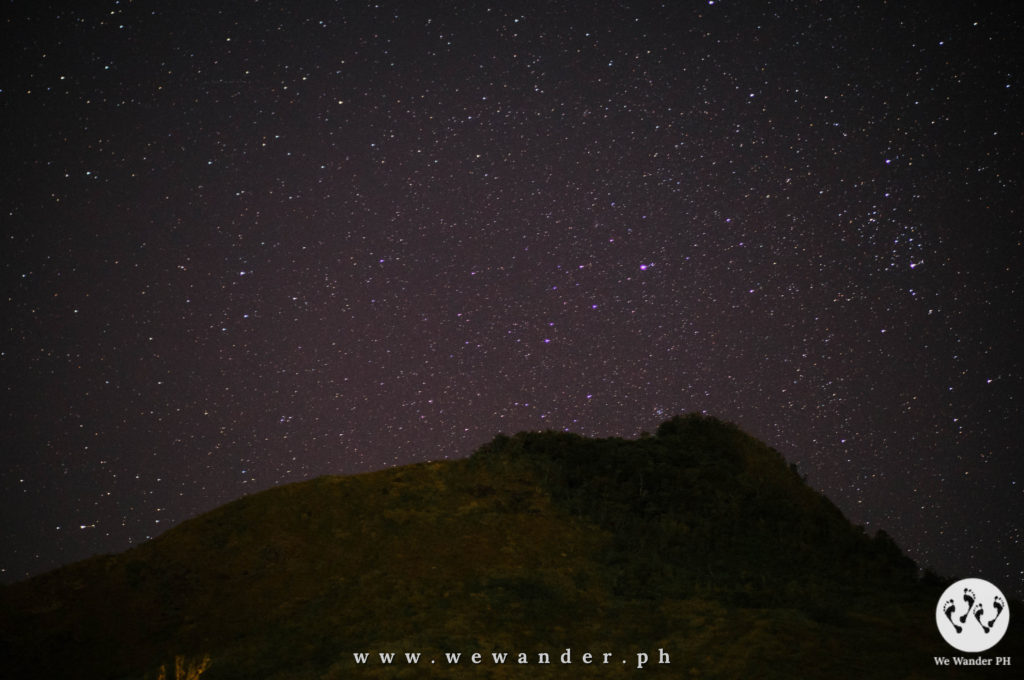 The beautiful landscape, rocky trails, gusty ridges and steep location of Tarak draws the attention from the mountaineering community. It offers panoramic views of Manila Bay, Corregidor and distant mountains of Cavite.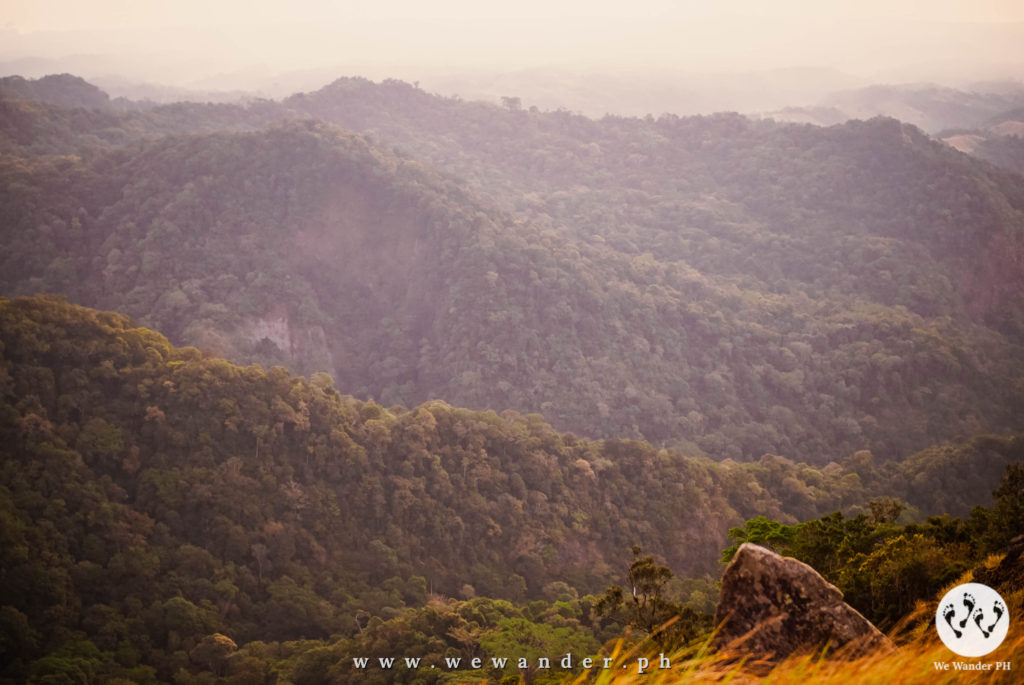 From Cubao bus station, an average of 3 – 4 hours travel time should be allotted to Brgy. Alas-asin Mariveles, Bataan. Hikers should pay for Php 40/head registration fee. Tour guide is optional. In case of emergency, you may text or call the response team officers: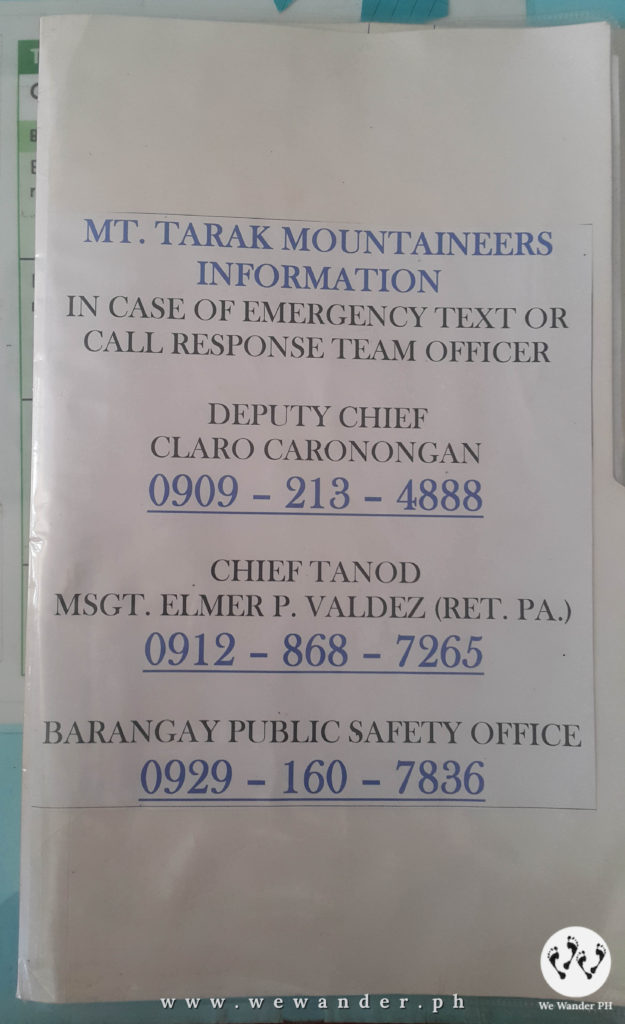 A welcome signboard to Mt. Tarak Ridge is the common landmark to the trail.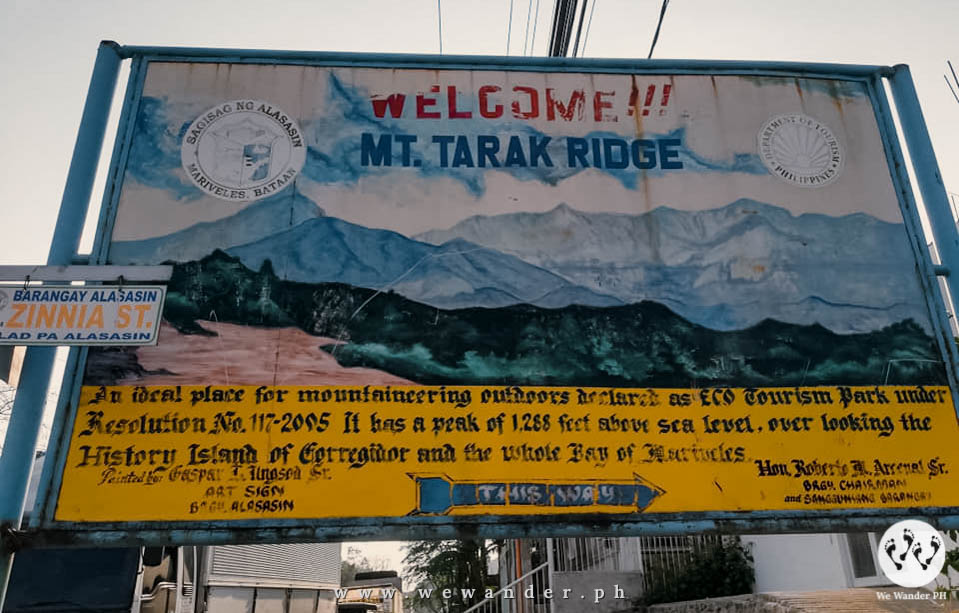 The first 30 minutes of trek leading to Nanay Cording's house is well established and accessible. You know you're in the right place when you see all the mountaineering club/group tarp. Here you need to log your names and may leave a token donation.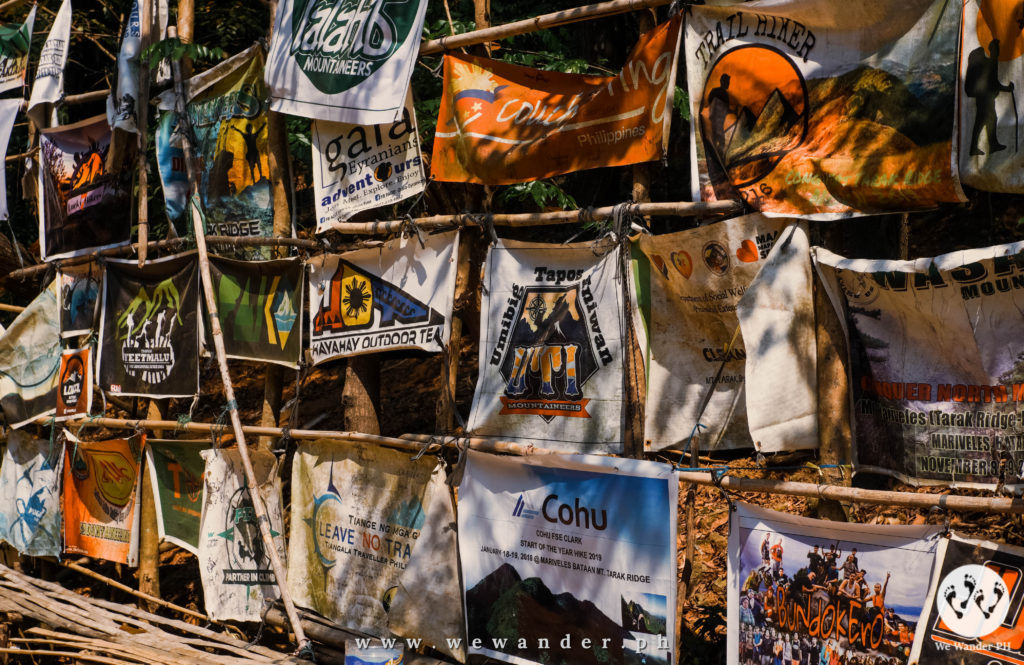 The trek continues with combination of ascending and descending track on a naturally dense forest. For an hour and half, we reached Papaya River. It serves as water source and a perfect place to camp and to freshen up. We filled our bottles and decided to resume the trek.
The challenging part now is the full assault from moderate to steep angles. There are traces of landslides and fallen trees along the way making the trail even more taxing.
There were instances that you need to make use of both hands for crawling and holding to roots and trunks to pass through. The scale, which seems endless will lasts for 2 hours or more depending on your pace to reach Tarak ridge. It was almost sunset when we arrived and we've finally got to see the marvelous mountain ranges and famous ridge of Tarak. W didn't waste any time and let the drone get the best out of the picture.
We were greeted by other hikers and welcomed warmly. After a quick chat, we've found our place to camp. In no time, the whole place turned dark and the only light you'll see are the ones coming from the headlight or flashlight and the billion stars above. We cooked our dinner and enjoyed the night for some deep talks, stargazing before we headed inside and tucked ourselves to sleep.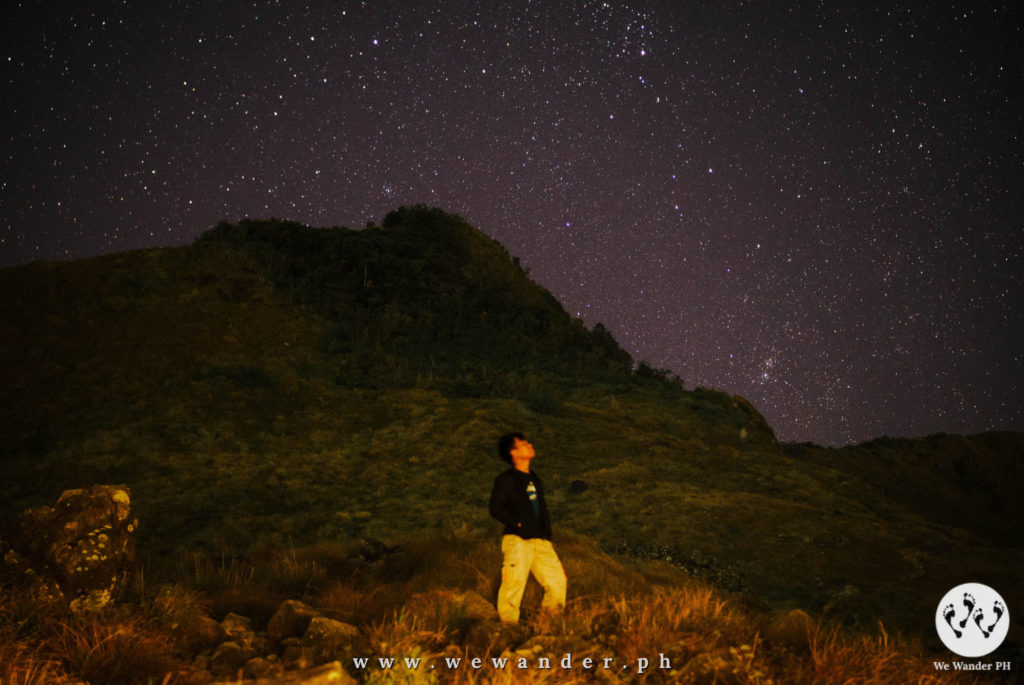 The night is cold and colder during dawn. Make sure that you have your jacket, sleeping bag and covers you need to keep you warm.
At 6am, everyone started to get up and wait for the sunrise. And oh dear, nobody hates it. It's always magical and fulfilling to watch. God is good to have these beautiful creations.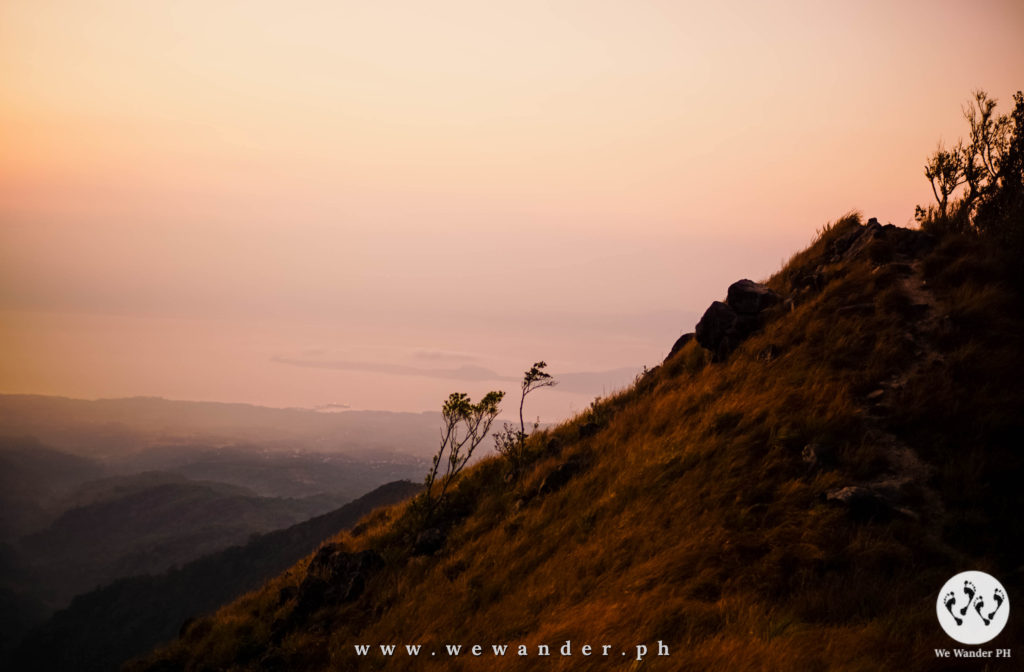 We headed uphill to see the Tarak Peak. The pathways are rocky with exposed trail at first and then a continuous assault. There were vantage points perfect to snap your photos and enjoy the superb views. The peak is more or less 30-minutes away from the ridge.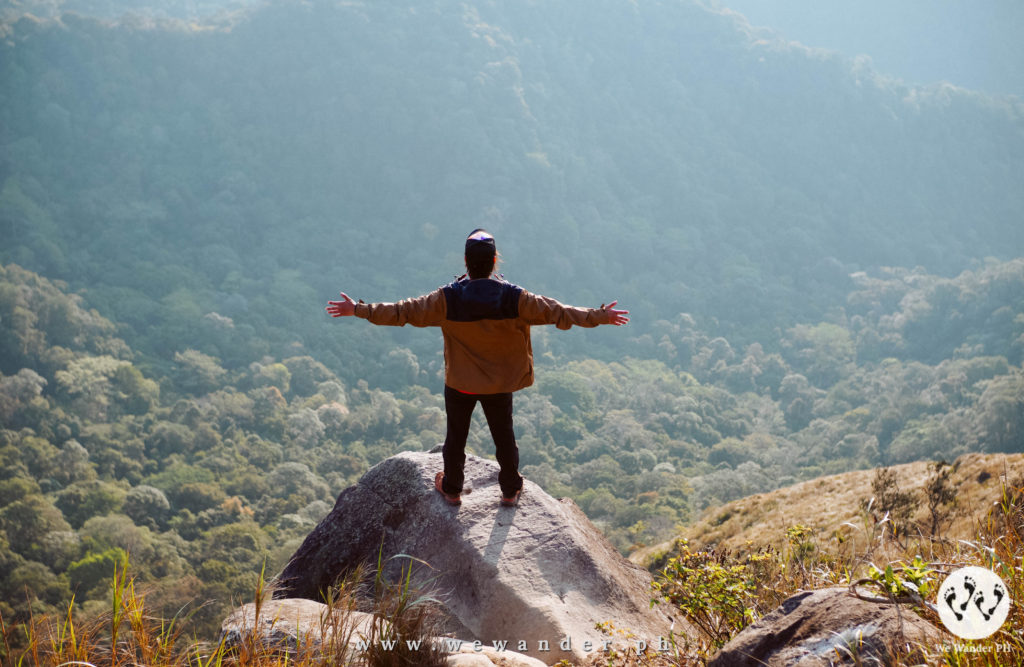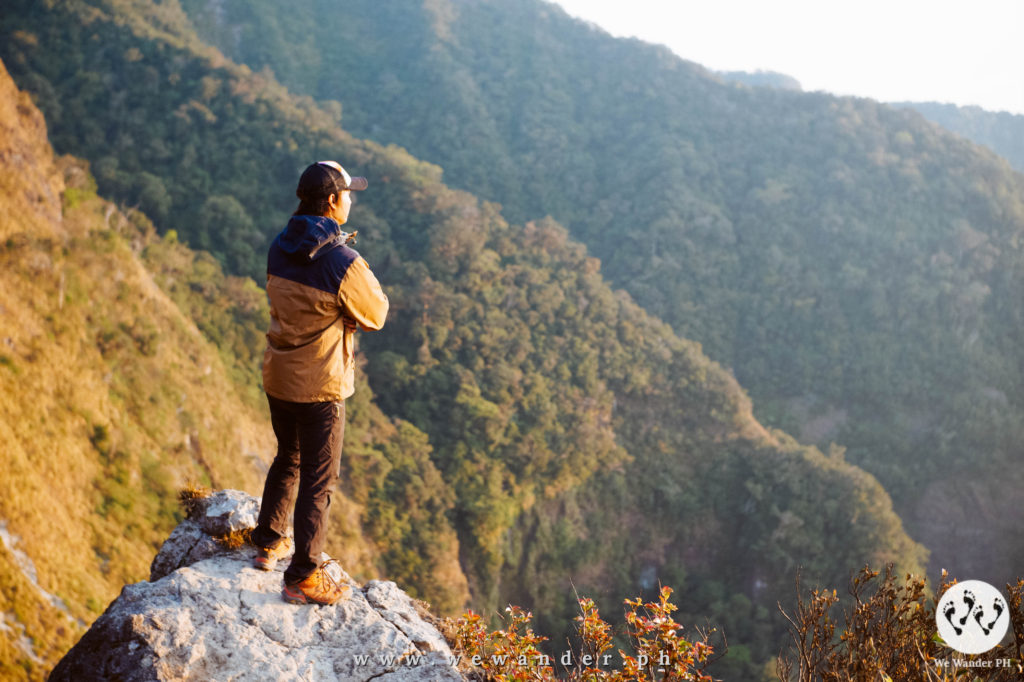 You have an option to visit El Saco peak from Tarak peak, which may take less than 20 minutes. From Tarak peak, you will also be able to see the Pantingan peak, the highest peak in Mt. Mariveles.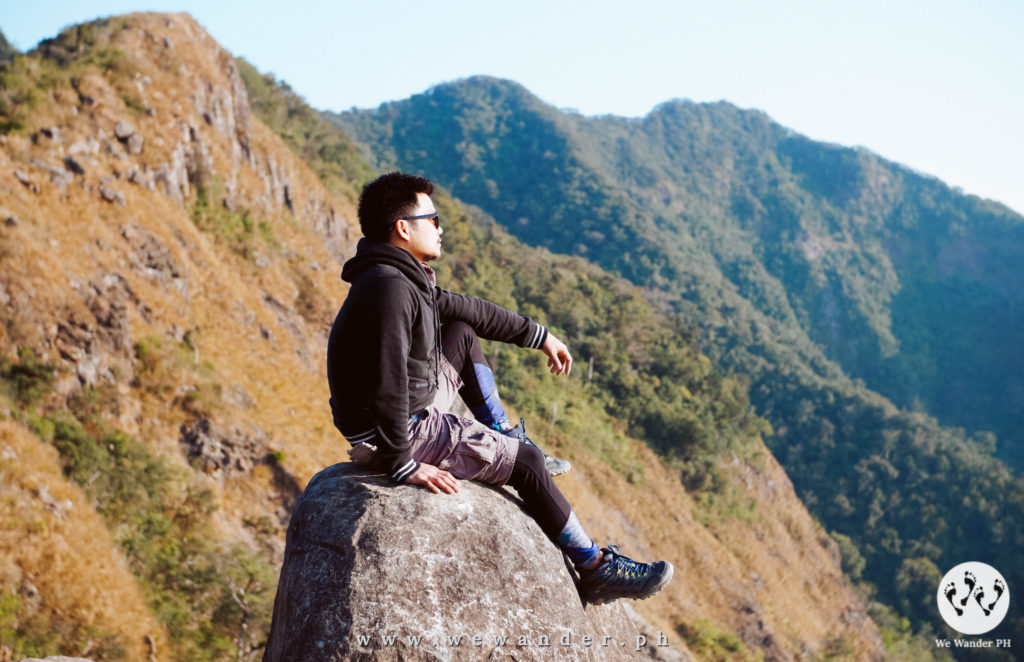 We headed back to camp and prepare to breakout. Almost all the campers left the ridge at the same time making the descend slower than expected. The queue started to stack up making each step counts. It loosens up when it reached the extensive trail. We arrived in Papaya River and beheld the growing number of hikers filling up their bottles and enjoying the water. The lower part of the river is where you can swim and bath. The water is fairly cold and refreshing. And yes, it is clean and clear.
After some time, each group of hikers began leaving the river and resume trek back to jump off. With recharged strength and body, we've finished the hike and reached Grafane Farm Mountaineers Stop Over – Tarak Ridge to take showers and eat lunch.
At around 4pm, we headed to the highway to catch the bus going back to Manila. Fortunately, there was a contracted bus by group of hikers and we hopped in immediately.
Tarak Ridge and Tarak Peak are challenging to hike but it didn't stop us. We completed the hike, met new friends and enjoyed the weekend full of satisfaction and grateful for the experiences.
How To Get There
From Cubao, ride a bus heading to Mariveles Bataan and ask the conductor to drop you off at Brgy. Alas-asin. We had ours thru Bataan Transit in Five Star bus terminal with Php 290 fare one-way.
Register at Brgy. Hall and pay the registration fee of Php 40/person
Walk towards the Mt. Tarak Ridge signboard and follow the trail
Sample Itinerary
This is a sample itinerary and may not be an actual timeline. The activities and duration will still depend on hiker's pace and preference.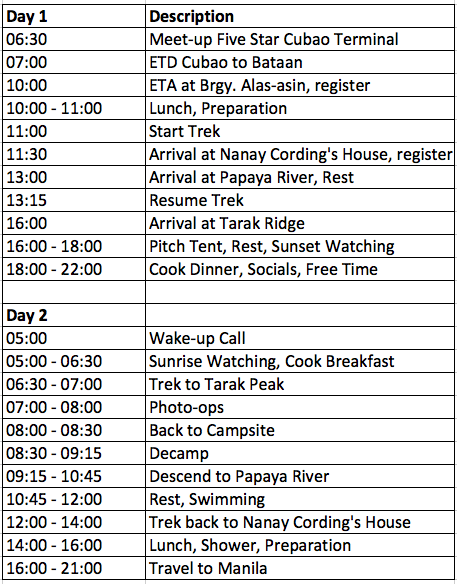 Fees and Other Expenses
These rates and expenses are based on the actual amount during our hike last February 24 – 25, 2019. The food expenses are not included as we may have different spending capacity.