Imagine waking up in the morning over the sound of a light breeze that faintly rustles the leaves and the water that calmly touches the shore – it is tranquil, detached and certainly a sheer paradise.
When you thought you've seen all of Laguna, but only to realize there are still more to this province. We were lucky to be the pioneers to experience the island of Paradis. With this guide, we will help you get the information you need to set your visit to this lovely place.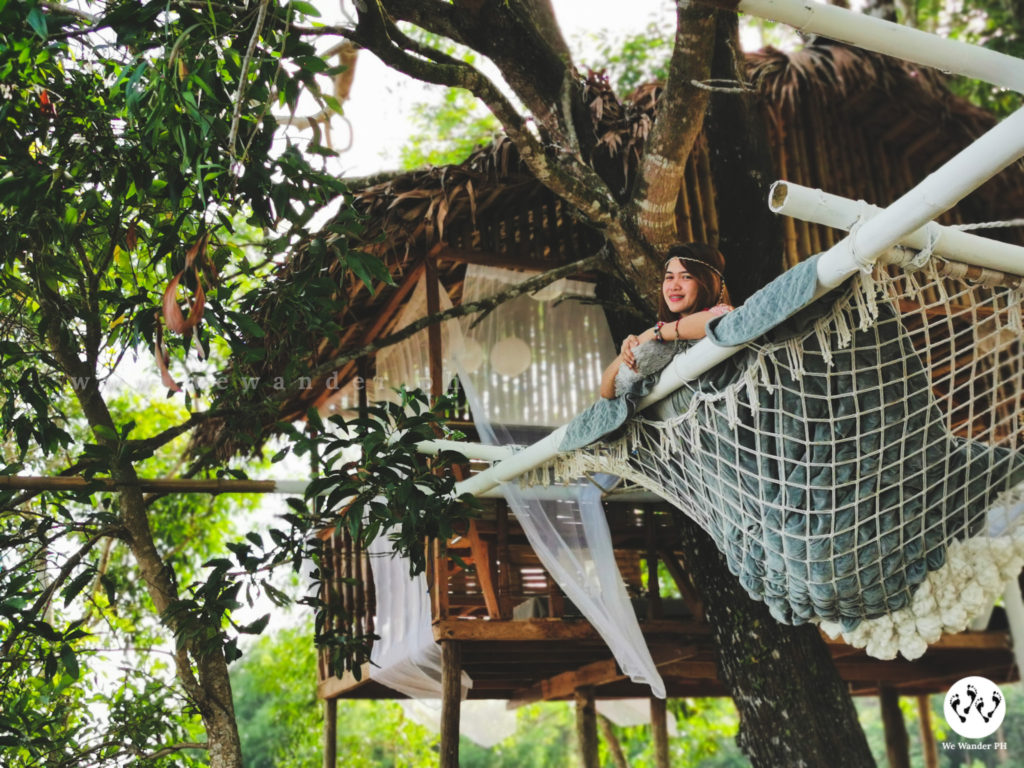 Watch our video on youtube and don't forget to subscribe! 🙂
Paradis Island
In May 2019, Paradis Island PH opened its door to the public. The place is tucked in the middle of Lumot Lake connecting to Caliraya Lake in Cavinti, Laguna. It is a small island with an idyllic mood that will catch your heart. It has everything you need from their beautiful villas, glamping tents, treehouse, hammocks, hanging beds and many more.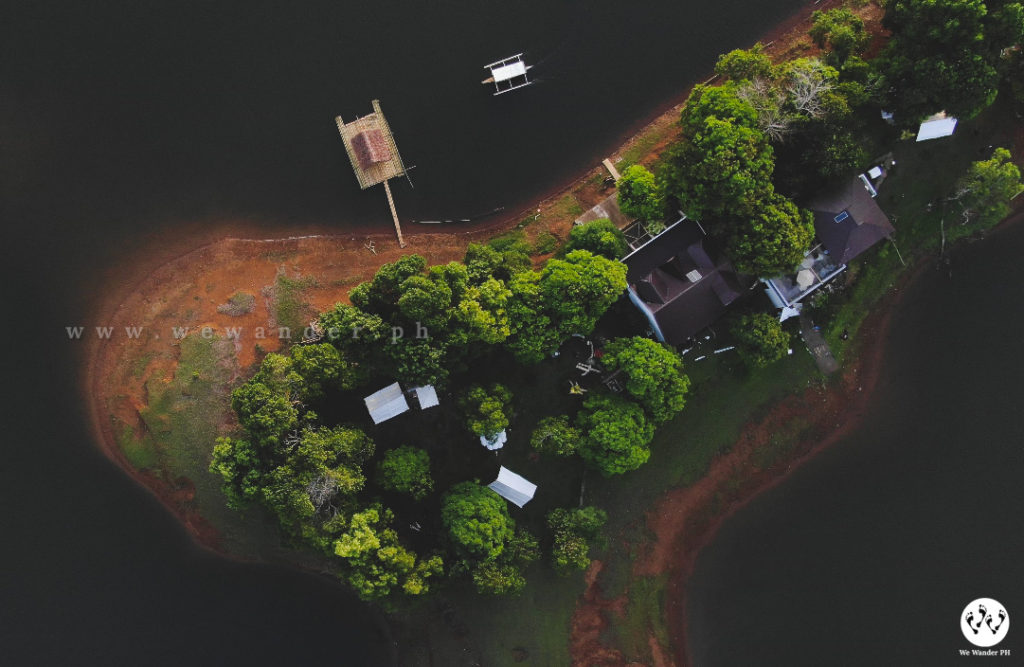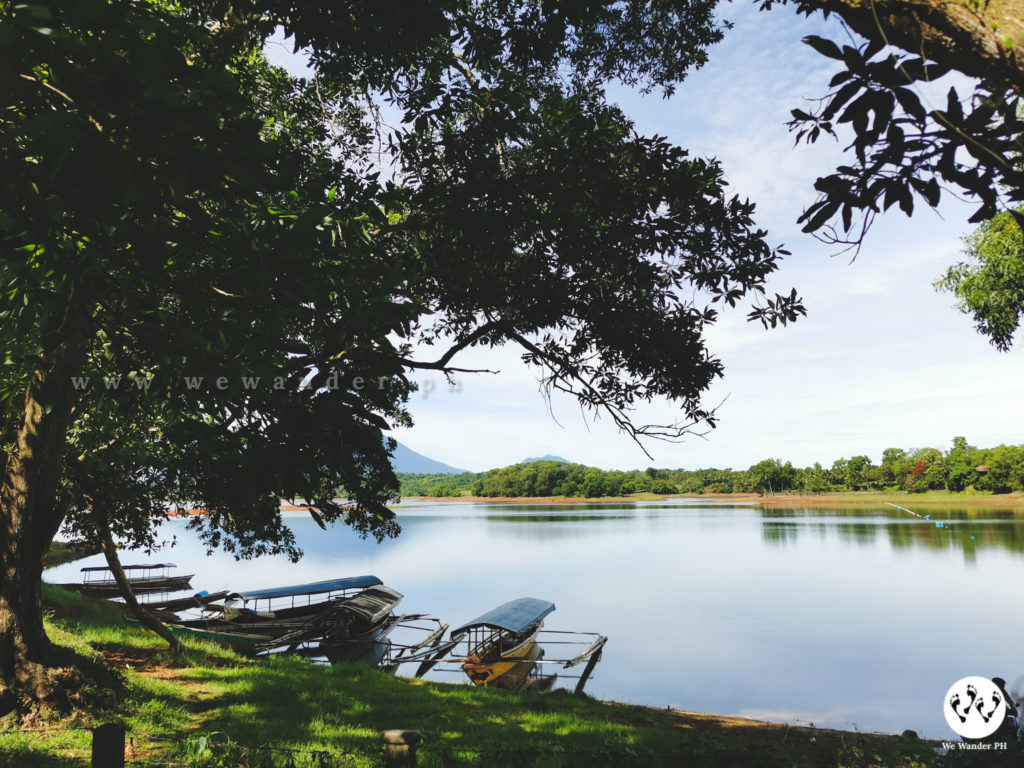 Villas
There are two villas for rent on the island. Villa 1 is a two-story with 4 bedrooms that covers 3 guests with a rate that starts at Php4,900. Additional headcount is Php1,000 and can accommodate up to 12 people. It has a kitchen, porch, dining table and a comfort room. This villa is spacious with furniture and basic appliances. You can also use the guitar, the table tennis, badminton rackets, sungka board and many other classic pinoy board games.
Villa 2 is currently undergoing interior designing and most likely to be completed by end of June 2019. Price starts at Php3,500 per night that covers 2 guests. Every additional guest is Php1,000 per night and can accommodate up to 8 people. It has a big room with a balcony, kitchen and a small dining table.
Infants 0-2 years old are free of charge and kids from 2-8 years old are 50% or at Php500 per night.
Glamping Tents
In Paradis Island, you can use the glamping tents with no additional cost. The two tents can accommodate up to 6 people. You may sleep in the villa or try glamping, just inform the staff.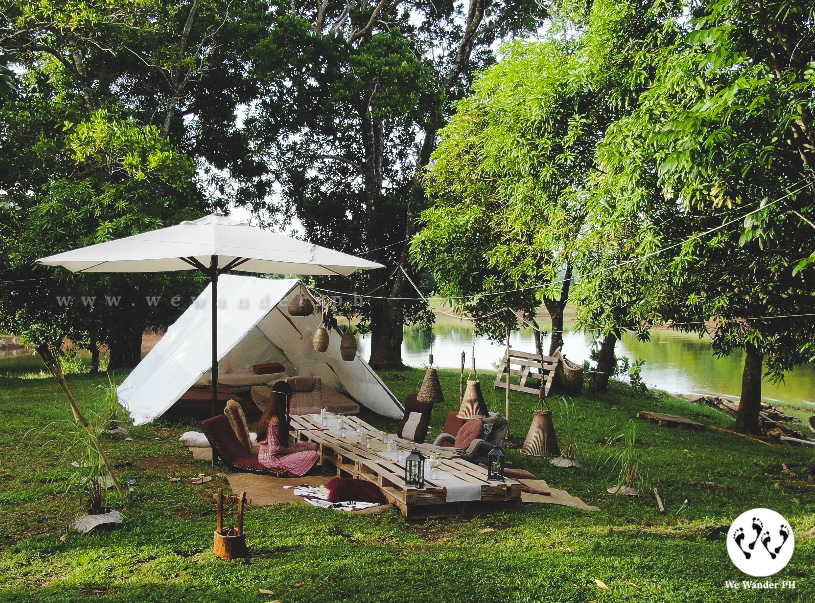 Other Costs:
Cleaning and service fee is Php800 per villa.
Boat trip is Php750 for round trip
Parking is Php100 per car per night at Lumot Port.
Amenities and Activities
In Paradis Island, you'll never run out of things to do and all included in your package at no additional charges.
Flower Hot Bath with Kawa
For ladies and even gents who want to experience the classic Kawa Bath, Paradis will be happy to prepare it for you. Under the sun at the center of the island, soak and bath on their warm Kawa with flowers on it.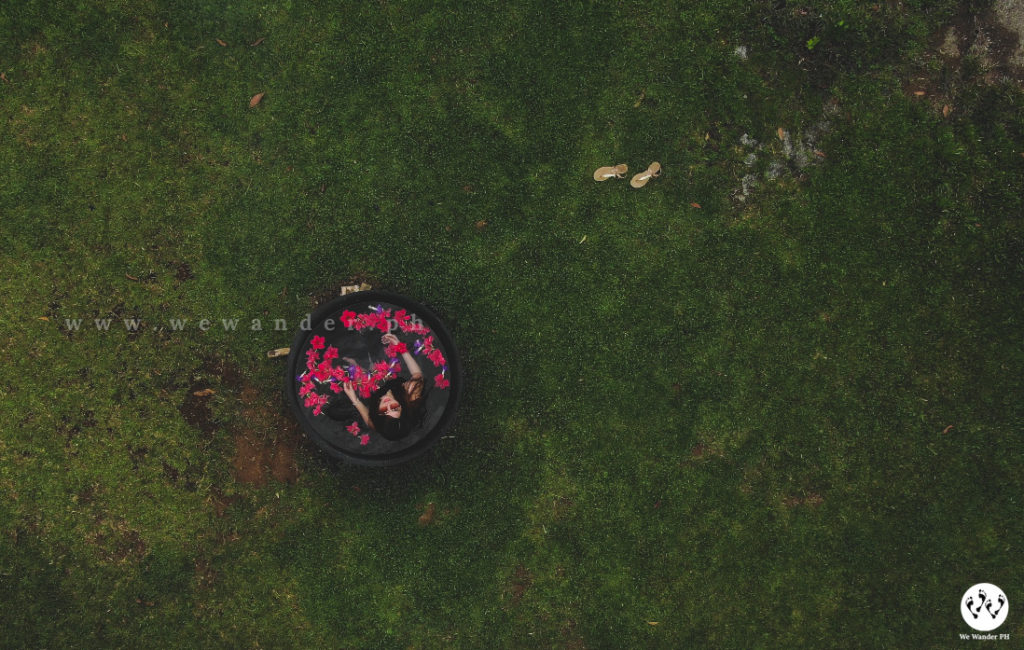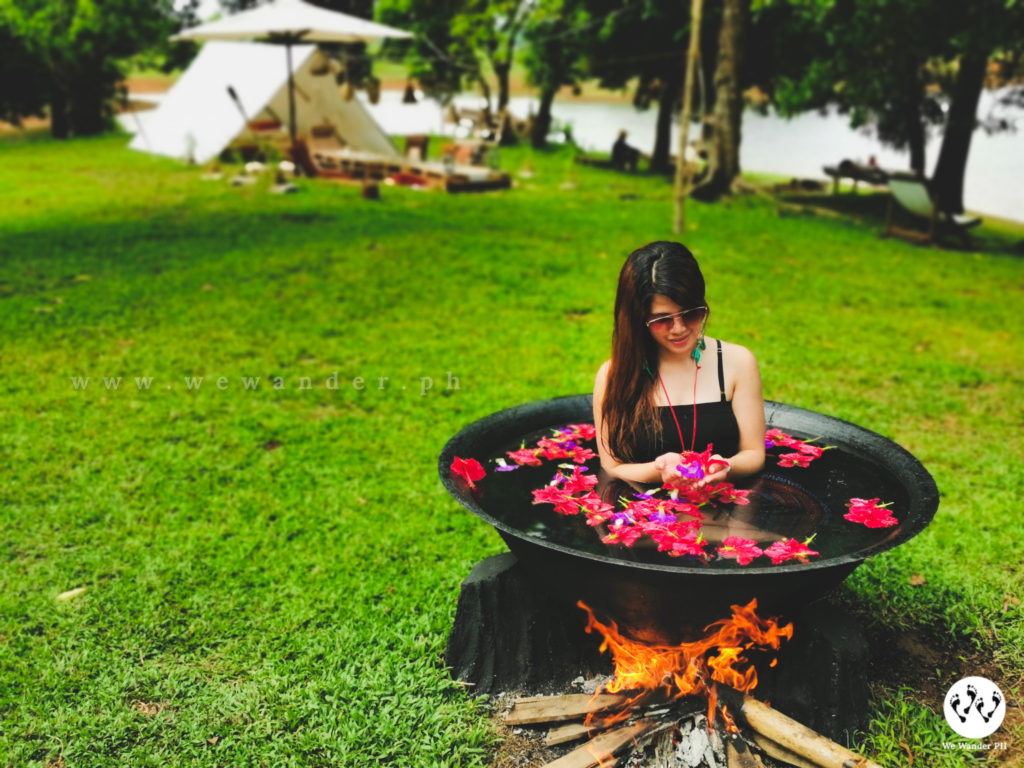 Bonfire
At night, gather and circle around while they lit the woods for your favorite bonfire. Make sure to bring some mallows and tap it off over the blaze.
Kayak
Who wouldn't love to go kayaking on the lake? Enjoy Stand Up Paddle (SUP) or the traditional kayak and paddle up your way around the island.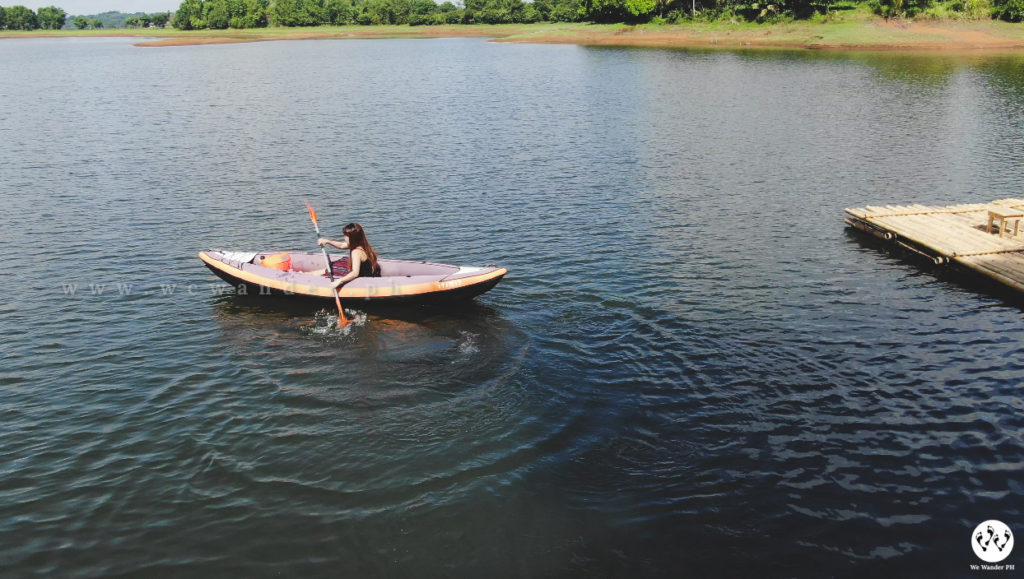 Swimming in the Lake
Plunge and enjoy the calm water of Lumot Lake and get under the sun. Free swimming or with a life vest, worry not because the staff will watch over you to make sure you are safe.
Use of Inflatables
Noodle floats, floating beds and arm floats. Make use of these inflatables to make your lake swimming more fun.
Floating Cabana
Looking for something romantic? Try dining or watch the sunset on their floating cabana and make the best moments with your special someone.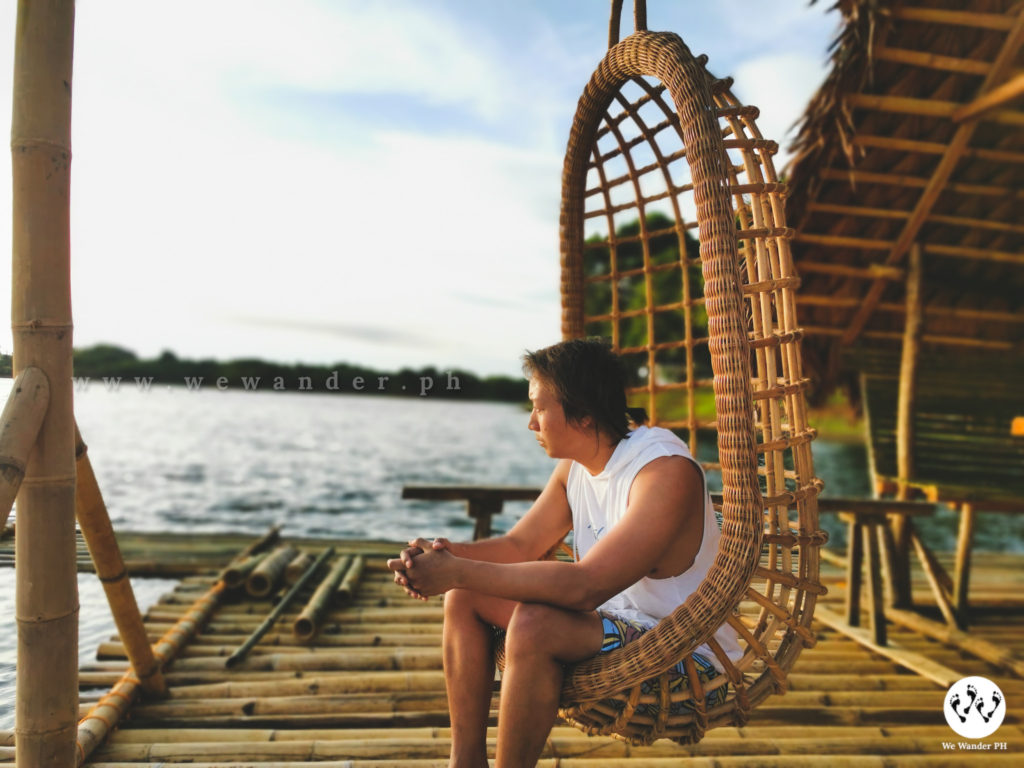 Bohemian Garden
Prepare for some extra-special Bohemian Garden set up on your breakfast, lunch or dinner. Lovely lights and glamping lights around the Bohemian-inspired garden would be perfect for your dinner. Whether you spend it with your partner or friends, this set up is a must!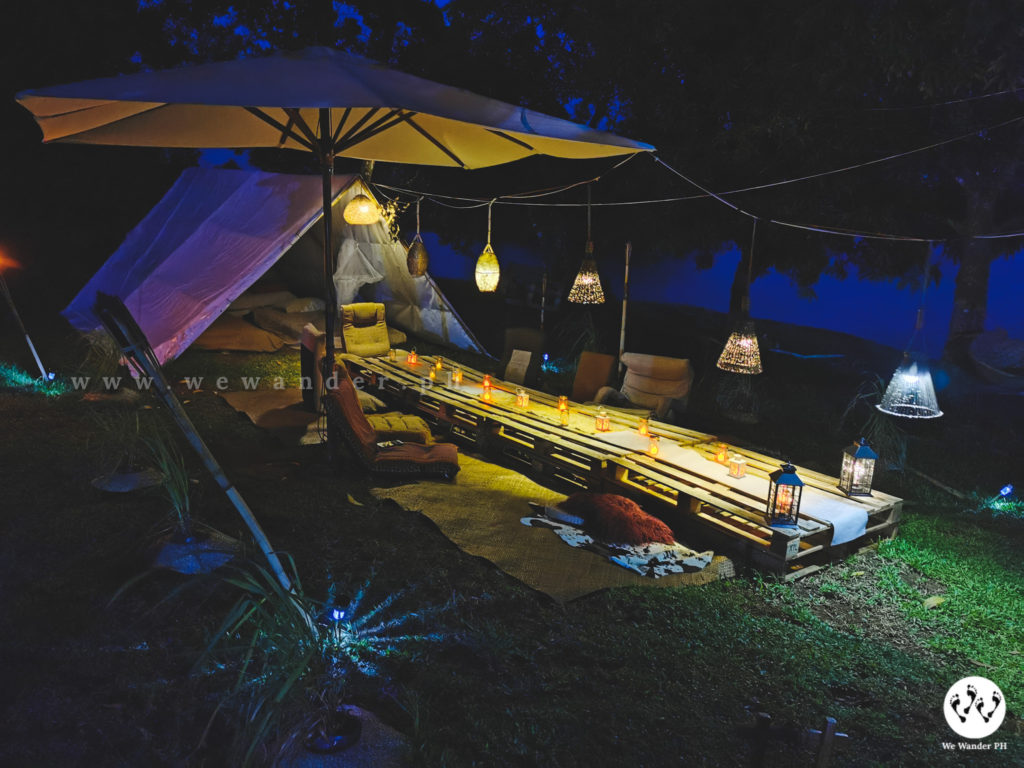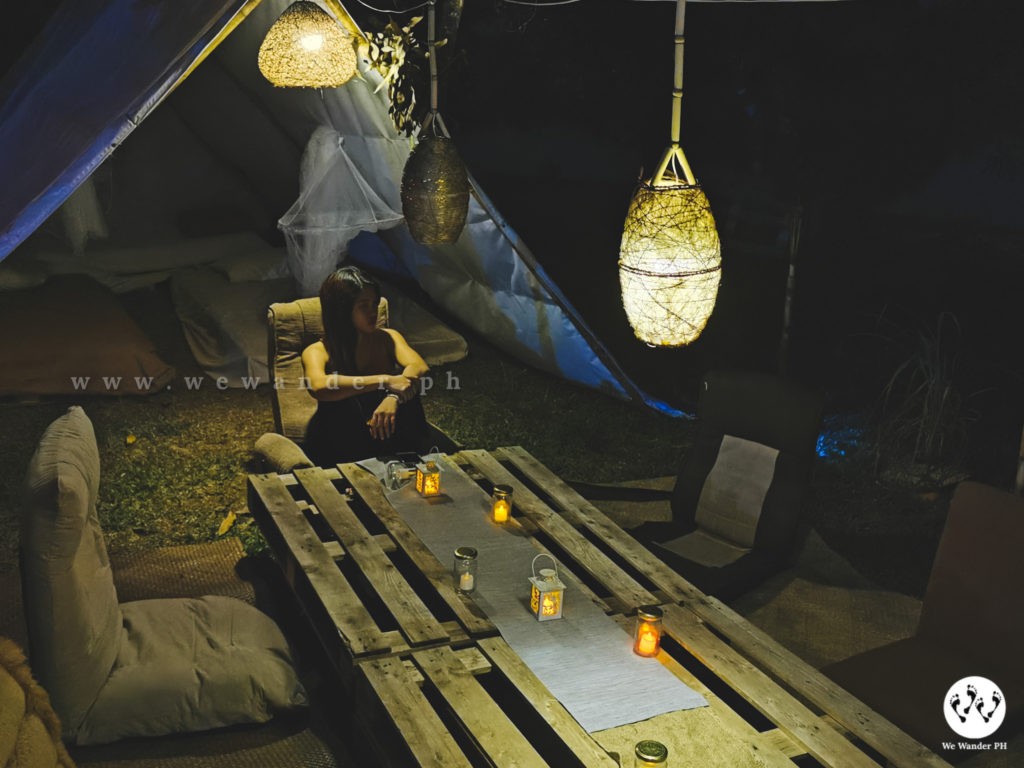 Hammocks
Use of hammocks like egg chair, rattan, bamboo and tree hammocks are all over the place. Make yourself free and try those relaxing hammocks to your heart's content.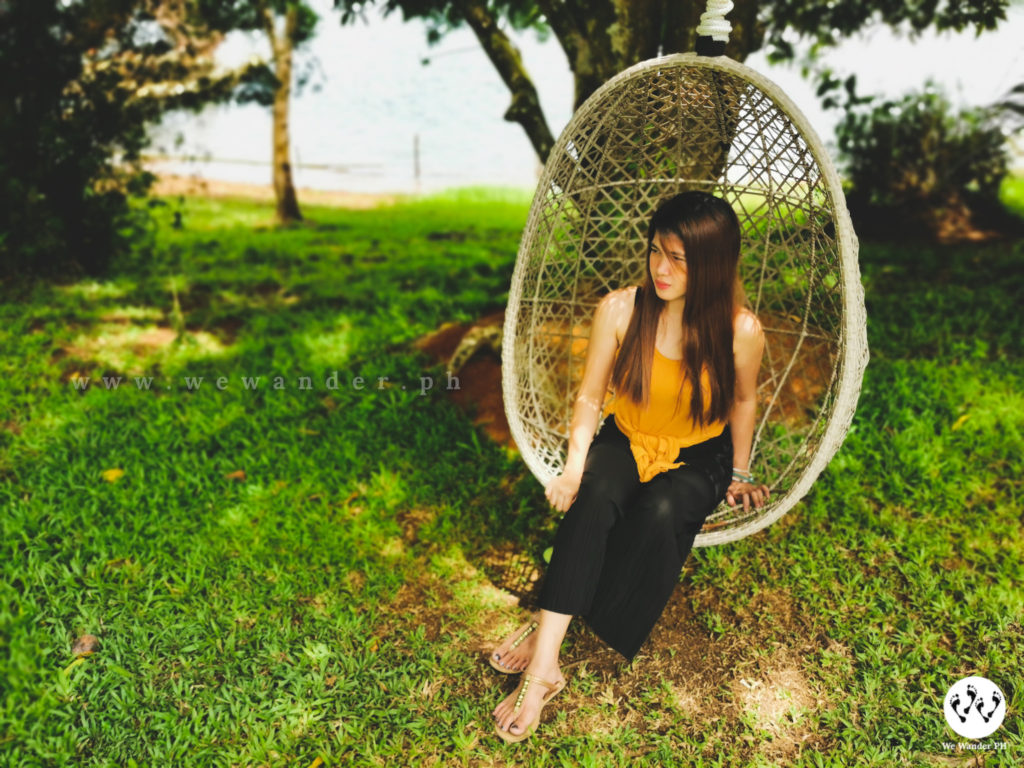 Hanging Bed
This unique hanging bed set up will surely draw smiles to your faces. Rest and sit on this bed while enjoying the lake view.
Tree House
One of the favorites! This relaxing tree hut is best to experience while you're enjoying your breakfast or just chatting with your friends. It stands at the edge of the island where you can watch the sunset or the boats passing by.
Tree Hut Hammock
Never seen something like this! This hammock is unique and awesomely beautiful, picturesque and Instagram-worthy! You'll never regret trying this one. This is also a perfect spot to watch the sunset.
Fishing
If you are into fishing, Paradis has a set of fishing rods that you can use to catch some local fish like tilapia, carp and bass.
Game Boards and Guitar
Get back to the classic board games like chess, dama, sungka or make sweat playing with table tennis and badminton. Like music and playing the guitar? Paradis has it all.
So, whether you are planning to propose, celebrate your anniversary, family gathering, team building, prenup shoot or spend a weekend vacation, Paradis Island is the perfect venue to have that special life events!
Paradis Island / Villa Manual
Electric Source
During sunny days, villas can be a bit warm as they currently do not have air-conditioned units. They use solar power and generator to supply electricity. You may spend your time outdoors during the afternoon.
At night, expect the villa to become cooler since the lake and island are on the mountain top. There are electric fans to support ventilation and generator.
Solar panels and batteries supply the lights on the island. You may charge your phones using this solar power. The generator will be used at night during dinner. You may take this time to charge your phones, gadgets and other essentials.
Indoor and Outdoor Activities
The best time to swim in the lake is in the afternoon when the water is usually at its best temperature, not too cold and not too warm. Feel free to use the noodle floaters, adult and kids arm floaters, life vests, life buoy/preserver, inflatable boats and kayak.
Stay and hang out in the garden area hammocks or in the tree house to breathe some fresh air with more than 20 trees spread around the island.
Insects and Frogs
When it is mango season, feel free to get some mangoes in the trees. There might be some flies around the area, especially during the mango season. They may put some fly papers and anti-insect coils indoors and outdoors to put them away.
Presence of moths, weaver ants and a couple of frogs can be seen around the island so make sure to check where you are sitting or standing at.
Water Source
They utilize deep well and water pumps, as there are no water connections. There may be times when water flow is weak to supply faucets and showers. You may use the traditional pail and dipper when taking a shower.
How To Get There
By Private Vehicle
The easiest way to get to Paradis Island is through Google Maps or Waze. Search for Lumot Lake Port.
From Manila, take SLEX and exit in Turbina Exit. Take the Milagrosa-Bucal Bypass, National Highway and then take General Taino. Follow the road then you will reach the Lumot Lake Port. The boatman will assist you from there.

They also have vehicles for hire that may be booked from Alabang to Cavinti and vice versa with advance notice of booking.
Source: Paradis Island
By Public Transportation
1. Take a bus bound to Sta. Cruz, Laguna. Get off the bus at Sta. Cruz Terminal
2. Ride a jeepney going to Brgy. Lumot and ask the driver to drop you off near the Lumot Lake Port. Staff of Paradis Island will be waiting for you at the port. You will then ride a boat to get to the island.
Rates
Villa 1
Quote for 2 pax for 1 night
P4,900 for Villa 1 for 2 pax
P800 Service and Cleaning Fee
P750 boat round trip
Total of P6,450 per night for 2 pax
Villa 2
Quote for 2 pax for 1 night
P3,500 for Villa 2 for 2 pax
P800 Service and Cleaning Fee
P750 boat round trip
Total of P5,050 per night for 2 pax
Renting the whole island
Quote for 2 pax for 1 night
P4,900 for Villa 1
P3,500 for Villa 2
P800 Service and Cleaning Fee
P750 boat round trip
Total of P9,950 per night for 2 pax, the island is yours.
Price is subject to 12% VAT if a BIR Official Receipt is needed.
Source: Paradis Island