Ever heard of Caramoran? This is different from Caramoan in Camarines Sur but they are both located in Bicol region.
Caramoran is a municipality in the northern part of Catanduanes province and possesses serene islands, waterfalls and pristine beaches.
This guide will be your gateway to uncover the beautiful islands of Palumbanes found in Caramoran.
Coco Beach Resort
Palumbanes islands are an hour boat ride away from the port of Brgy. Baybay, Caramoran with no regular boat trips. Travelers may opt to contact the local tourism office on these contact details:
Warren Evangelista: 09484102035
Maria Reenah Borbe: 09104584146
Inform them of your plan and they will coordinate with the local boat operators for you. There is a registration fee of Php100 per head that includes a life vest for island hopping.
We booked our island hopping tour with Coco Beach Resort, the sole resort in the area. Contact Ate Letty Dizon via these numbers, 09286204592 or 09260571940. The rooms are valued at Php150/head and good for 4-6 pax. The rooms are not fancy but decent enough to accommodate visitors. Ate Letty can cook your food for your island hopping tour, lunch and your dinner. Choices are usually seafoods like adobong pusit, grilled tanigue (tangigue) and cocido (Bicol's fish stew tangy with calamansi). Let her know your preferred food and she'll cook them for you. Fee will be collected for cooking and ingredients when you check out.
Bitaog Beach
Our first stop is the secluded Bitaog Beach rested in Parompong Island (Palumbanes Island). This beach has surprisingly slanting white sand feature with azure waters. There are a few open cottages and huts where tourists can stay overnight. Inform Ate Letty in advance if you wish to spend a night here so she can prepare your needs.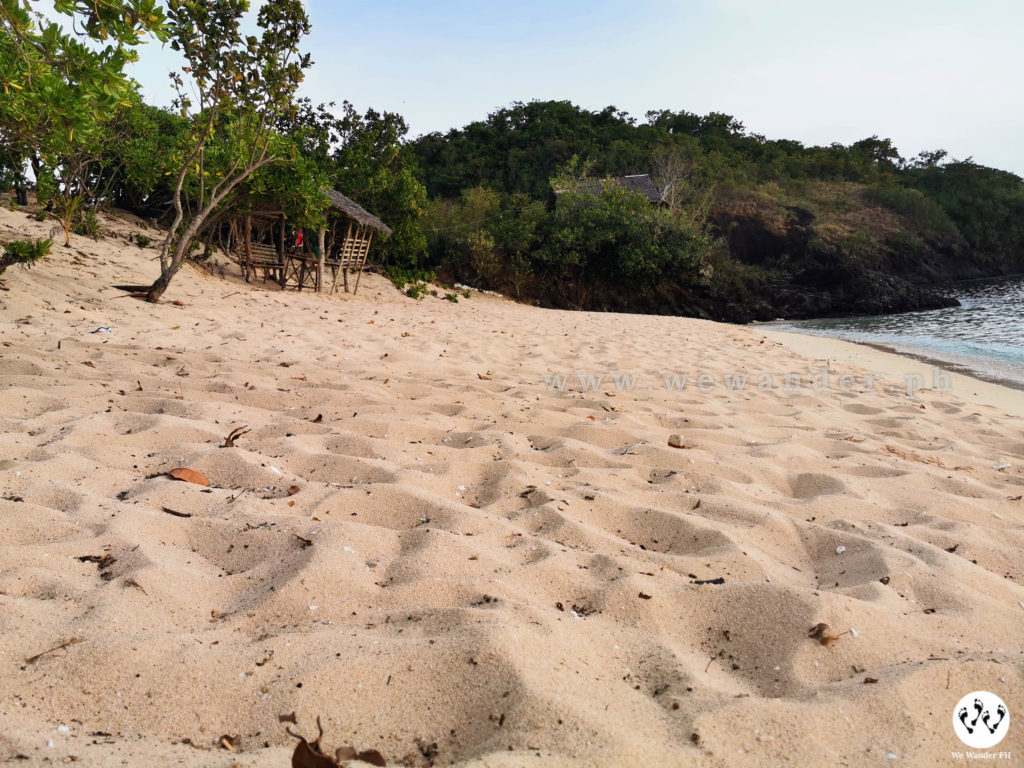 Bitaog Beach is clean and free of trash. The stretch of white sand is idyllic and a treat to your feet. There are some rock formations at the leftmost end of the shore and teeming with palm trees at the other side. A lighthouse can be found atop but you need to trek for about 30 minutes to get there.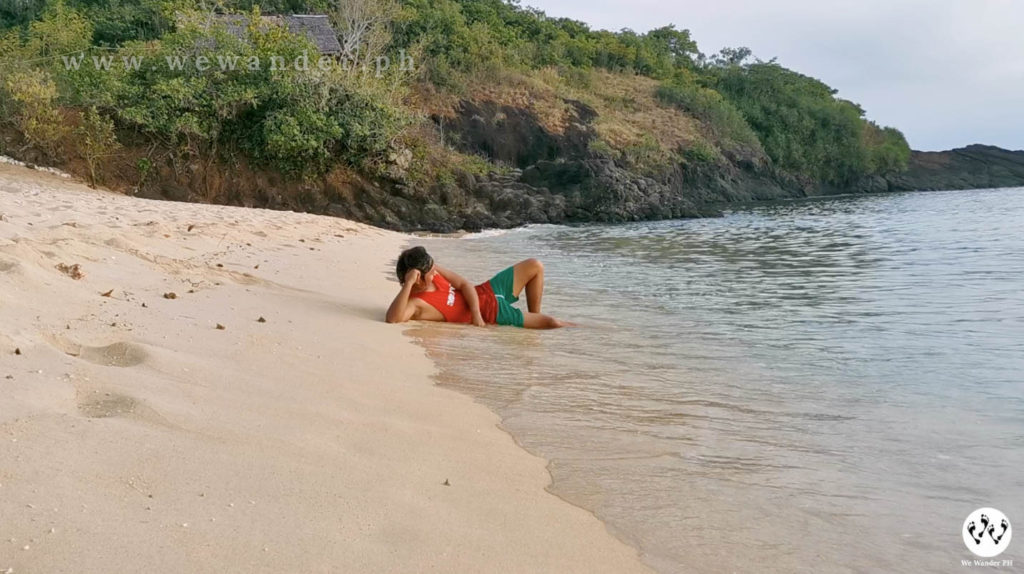 At the hindmost part of Bitaog Beach are rice fields and hills.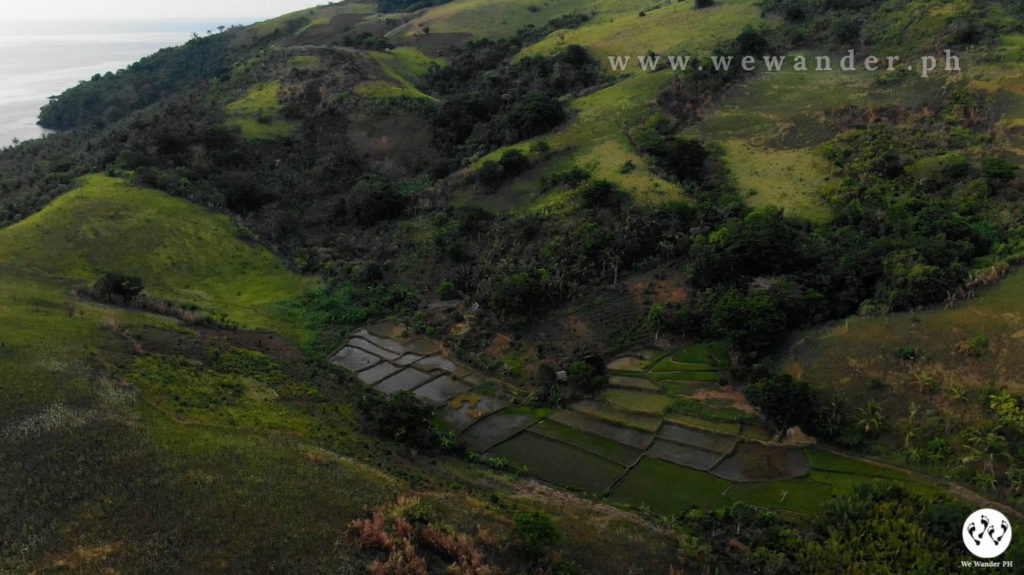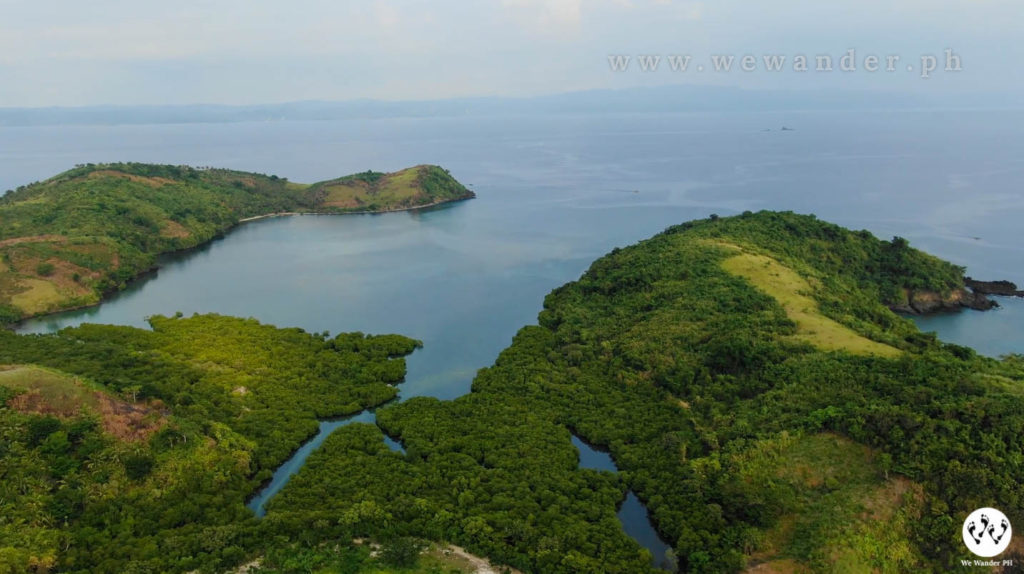 Tignob Island
The highlight of the island hopping tour is Tignob Island. It is less than 30 minutes away from Bitaog Beach. What makes it special is the long stretch of white sand beach. The water is clear and painted with different shades of blue. And the best part is, you can enjoy the beach all to yourself!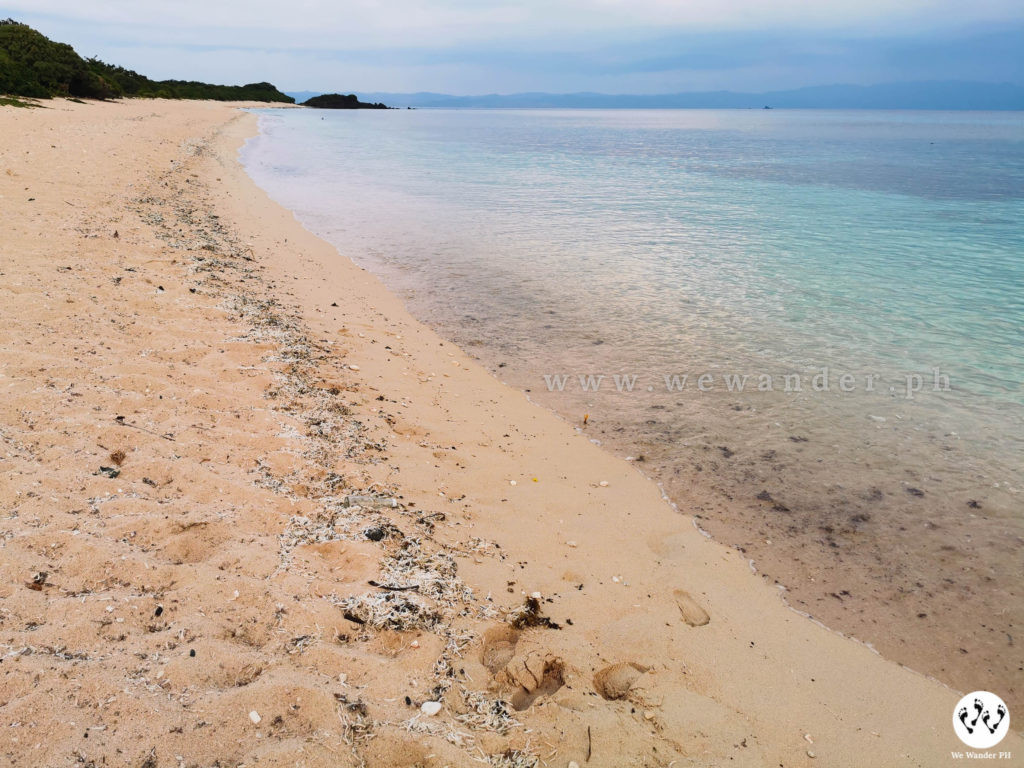 There are no cottages or huts to provide you canopy against the sun. The nearest community can be found at the center of the island.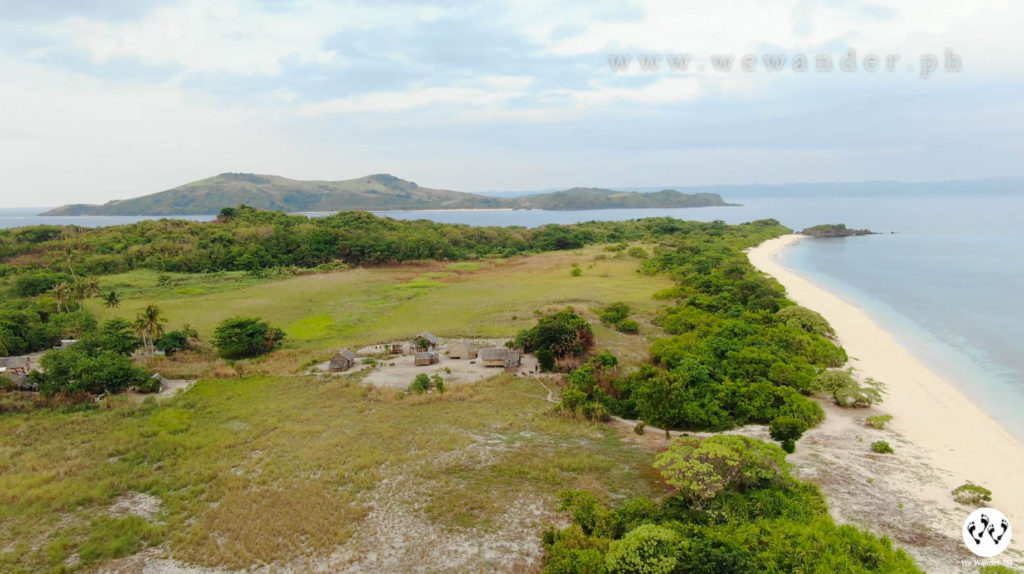 Have time to check the cliff at the rightmost part of the beach. It would take only a few minutes to get there. Be astonished with the overlooking view and witness the beach at the other side of the island.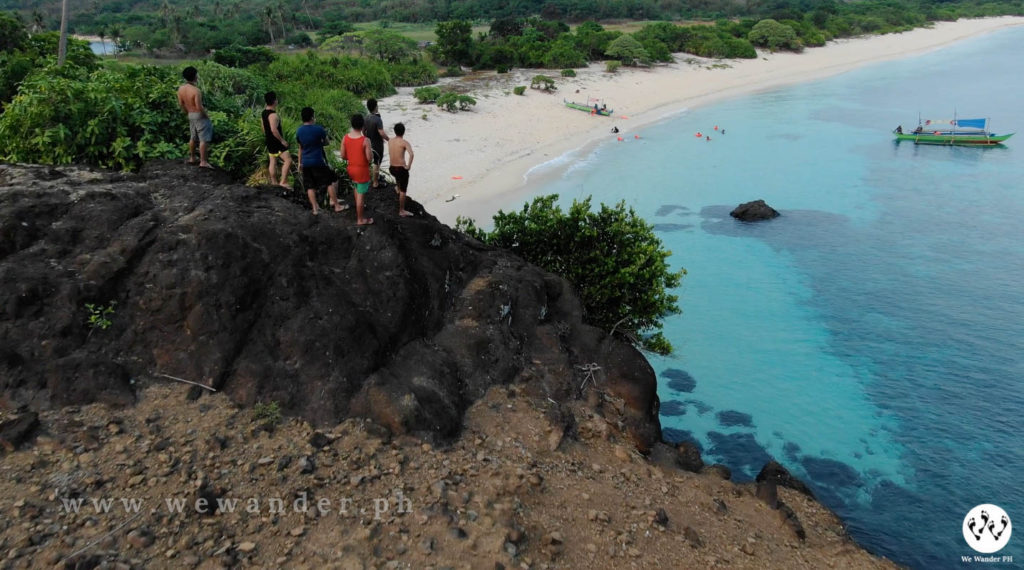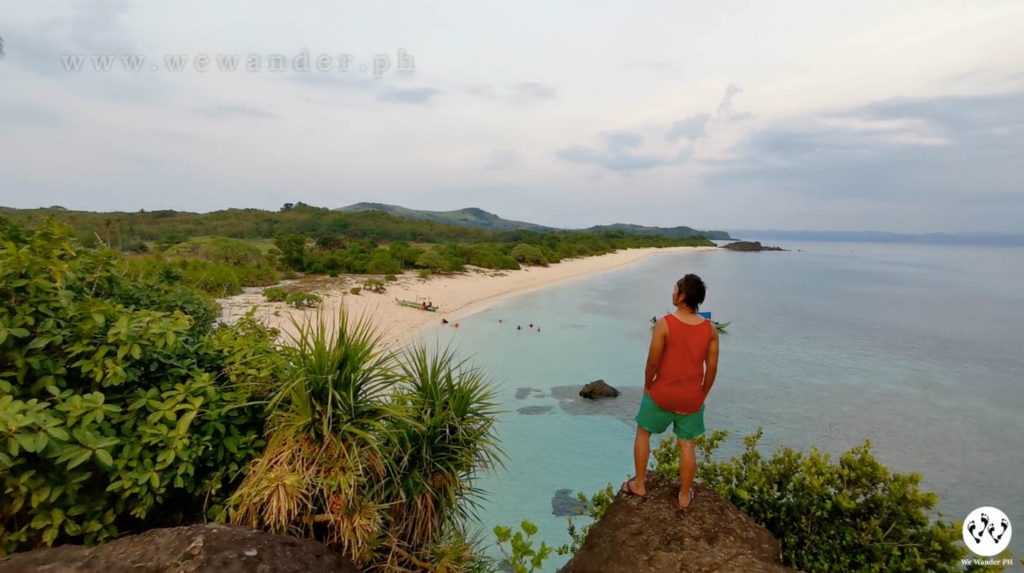 Calabagio Island
Next to Tignob Island is Calabagio Island. This small island is mostly rocky and made of hills with no access to beach. You can drop by in this island for a quick visit before you headed back in the resort.
Other Tourist Spots in Caramoran
If you are going to Caramoran and looking for other tourist destination aside from Palumbanes Islands, you may check the following:
Hitoma Lake
Banban Falls
Guiamlong Falls
St. John the Baptist Parish
Campo Ermetanyo
Natotoo Falls
Lintig Falls
Toytoy Beach
Inalmasinan Falls
Island Hopping Rates & Fees
The island hopping rate in Palumbanes Islands is Php1,000-1,500 for small boat and starting at Php3,500 for a big boat. We had ours at Php4,500 for 12 adults and 3 kids.
Entrance fee being collected in the registration office is Php100/head.
Where To Stay
The only resort as of this writing is Coco Beach Resort owned and operated by Ate Letty Dizon.
Coco Beach Resort: 09286204592 or 09260571940
Things To Consider
Network signal is good to accommodate text and call but the Internet may sometimes be challenging.
Inform Ate Letty in advance for your planned visit in Coco Beach Resort and Palumbanes Islands.
You may include Tuwad-Tuwadan Blue Lagoon and Cagnipa Rolling Hills in your island hopping tour but with extra charge.
You can bring your own food or ask Ate Letty to cook for you.
Stores and nearest establishments from the resort can be accessed thru motorcycle, but you can also walk to get there.
The boat being used in island hopping tour is not the usual boat with comfortable seats and big tarps.
There are no entrance fees being collected in the islands as of this writing.
There are no stores or source of water in the islands.
Don't litter. Bring your trash with you.
How To Get There
By Air
The quickest way to get to Catanduanes is by plane from Manila or Clark to Virac under Cebu Pacific or Philippine Airlines.
From Virac town center, you can ride a van or bus heading to Caramoran. Travel time is 2 hours.
Ask the driver to drop you off at Barangay Baybay, Caramoran.
Then go to tourism office/registration area or to Coco Beach Resort to arrange your island hopping tour.
By Land and Sea
From Manila, you can ride a bus or drive a private vehicle going to Tabaco City, Albay. Travel time on average is 10 – 12 hours. Buses traveling to Tabaco are Cagsawa Bus Line, RSL Bus Line, DLTB Bus Co. Line, Alps and Bicol Isarog Bus Line.
From Tabaco port, hop on RORO or fastcraft from Tabaco Port to San Andres Port or Virac Port in Catanduanes. RORO boats travel time is 2.5 hours to 3 hours and fastcraft for 1.5 hours.
There are also buses with direct trips from Manila to Tabaco to Catanduanes. Some of which are Bicol Isarog Bus and Mirasol Bus
From San Andres Port, travel time to Caramoran is 1 hour by van. From Virac van/bus, it will take 2 hours.
Ask the driver to drop you off at Barangay Baybay, Caramoran.
Arrange your island hopping tour in tourism office or with Coco Beach Resort.