Nacpan is our new favorite beach destination in El Nido, Palawan!
Want to know why? Read this travel guide for your next trip to El Nido.
How to Get to Nacpan Beach from El Nido Town
Nacpan is approximately 20 kilometers away from El Nido town and about 45 minutes to 1-hour drive.
Going to Nacpan Beach can be booked thru your tour operator who can pick you up and drop you off at your hotel. We did Do-It-Yourself (DIY), the usual way when we travel. From the hotel, we looked from the passing by tricycles and luckily met Kuya Jay-R. We hired him for Php500 one-way trip to Nacpan where we also stayed overnight at Nacpan Beach Glamping. The usual rate from El Nido town to Nacpan is Php600, so we saved Php100, a good deal! You can reach him at 0965-2319227.
Along Nacpan Beach, tricycles are waiting for tourists to transport anywhere around El Nido.
If you wish to have your transport and roam freely, you can rent a scooter for around Php500 per day.
When you reached the sign from the hi-way to Nacpan Beach, you need to pass through an unpaved road with some potholes so be careful. Other than this, everything is a heaven waiting for you!
Nacpan Beach
Nacpan Beach is one of the most beautiful beaches in El Nido and the Philippines. The 4-kilometer stretch of powdery cream-colored sand is its most remarkable feature along with clear water and beautiful coconut trees.
What is so special about Nacpan is its relaxing vibe. Everything feels slow and calm. No need to rush about anything, find your seat under the shade and watch the amazing beach while listening to waves crashing to the shoreline. Indeed, this is a slice of paradise!
Turtle Hatchling and Release
Nacpan beach is a common nesting ground for sea turtles and if you are longing to see them up close, this place is perfect for you.
Nacpan and other parts of El Nido have been a sanctuary for sea turtles. If you visit timely when the eggs are ready. You have a chance to witness the hatching and release of these cute baby turtles to the sea.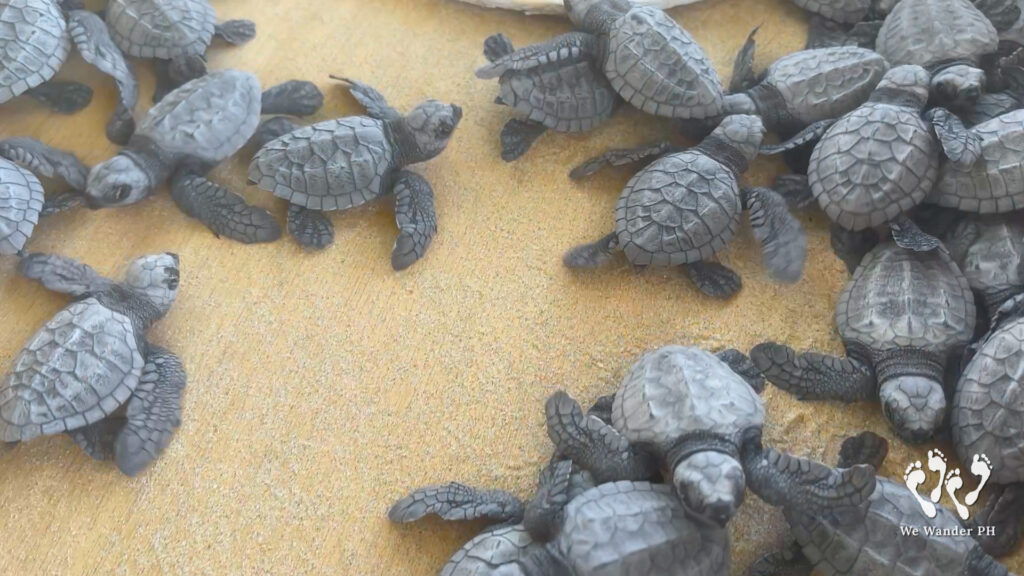 Perfect Sunset Destination
Palawan is known to have one of the most beautiful sunset destinations in the world and here in Nacpan Beach, you will find yourself speechless seeing this dramatic sunset.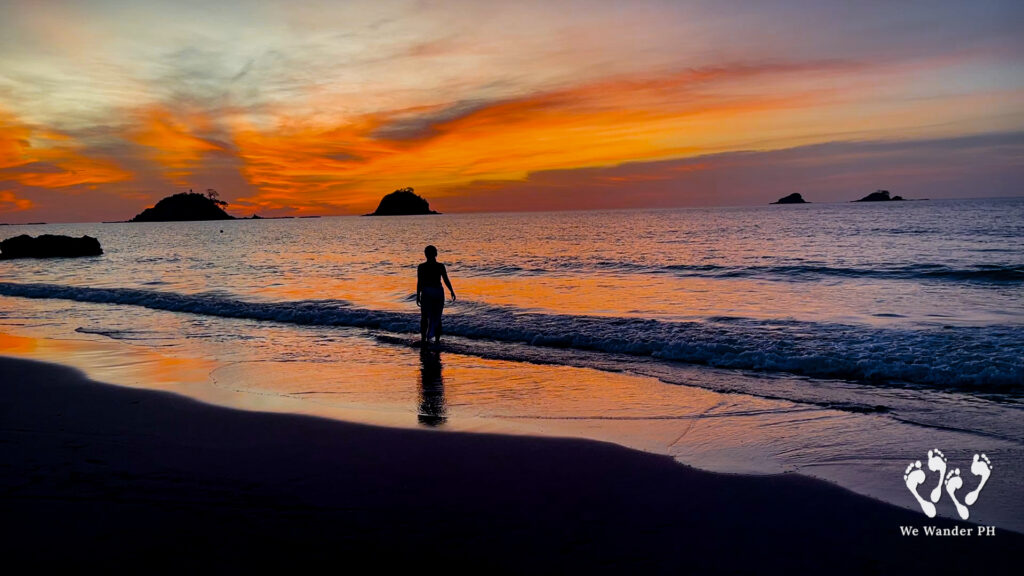 Milky Way and Stargazing
Clear skies and fresh air, this is where you can lie down, stargaze, and even have a glimpse of a milky way if you are fortunate.
Visit the Small Fishing Village
At the southern end of Nacpan Beach is where the fishing village is found. If you are into seafood, you might find something worth of value here for your lunch or dinner at an affordable price like this cattle fish and skipjack tuna (tulingan). Avoid haggling with these fishermen, as the costs of their fresh catch are cheap enough.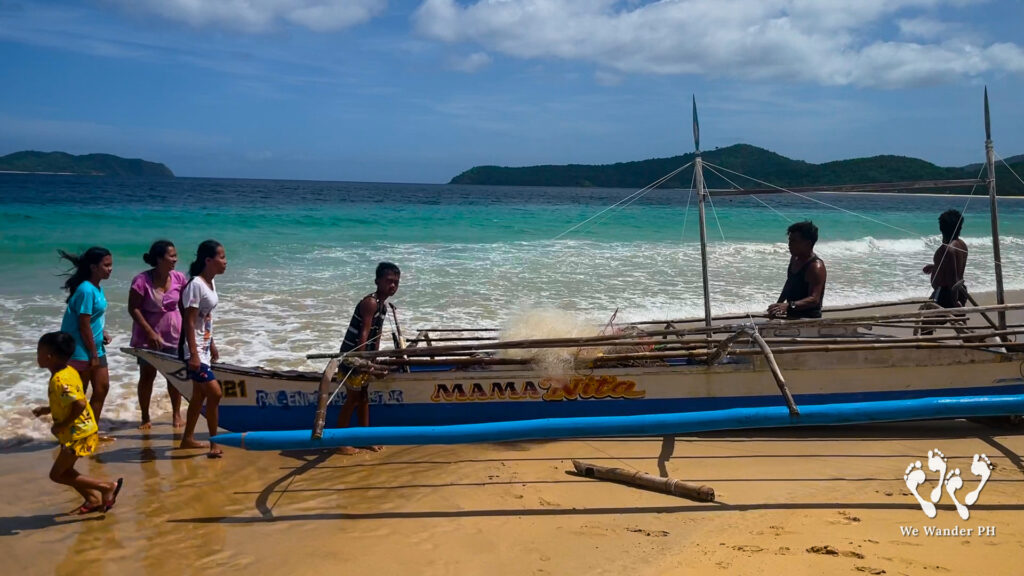 Twin Beach and Calitang Beach
In the same area as the small fishing village is Nacpan's Twin Beach and Calitang Beach. One end serves as a docking area for colorful fishermen's boats while the other end is an ideal place for swimming and basking under the sun.
As of April 2022, the hill is no longer accessible to the public but we don't see a reason to be saddened by that, as the shoreline is amazingly satisfying enough.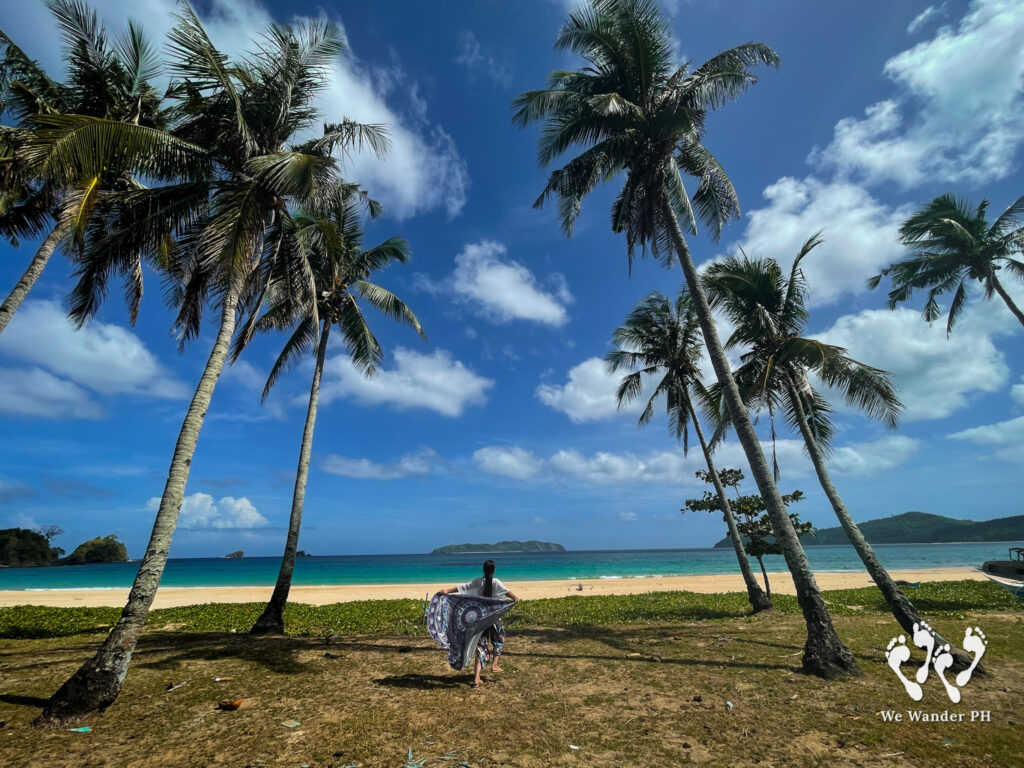 Where to Stay in Nacpan
We've been longing to stay in Nacpan Beach Glamping even before the pandemic hits and now that day has come and we are really happy we booked our stay here!
Each glamping tent is spaced out from another to ensure that guests enjoy their time and keep privacy while enjoying the weather and view. Book in advance to grab the best deal, especially during the peak season.
Read the detailed guide here Nacpan Beach Glamping