One time you were sitting comfortably in your office chair and the next thing you know, you're on the heart of the trail scaling to the summit. This is what hiking can bring to your life, transforming a typical day into a more thrilling adventure.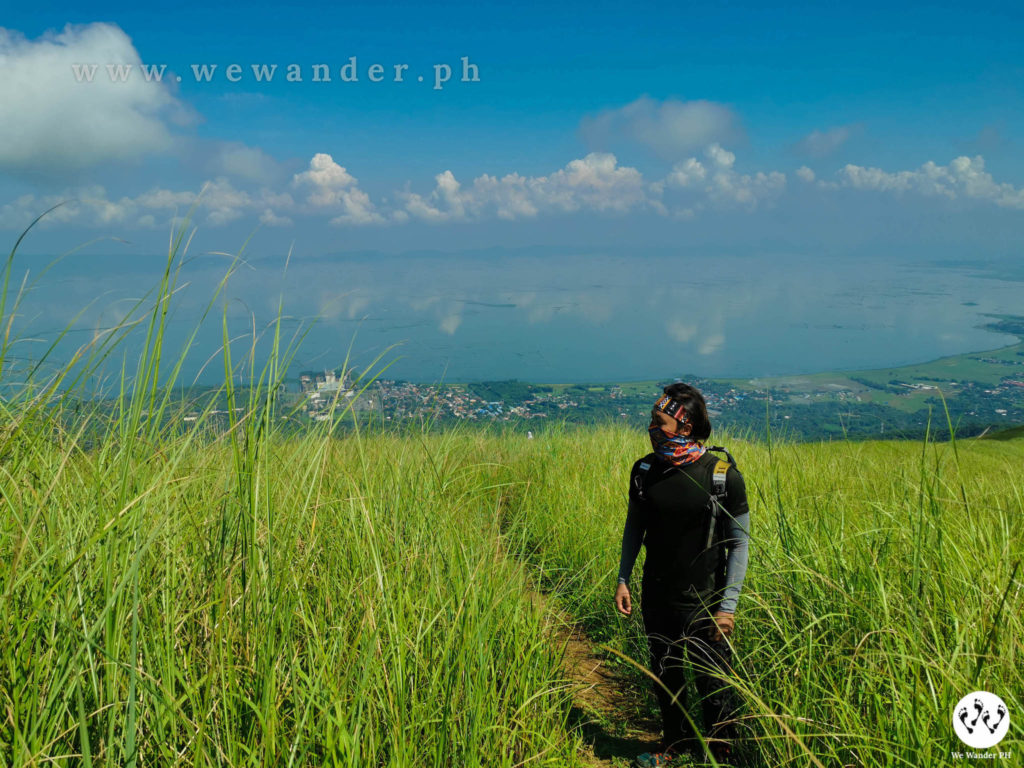 The rainy season has officially started and planned a weekend hike is now more challenging. Thankfully, forecasted good weather around Rizal and so our Mt. Sembrano hike was set.
Brief History and Facts
Mt. Sembrano is located in Pililla, Rizal and was a refuge of NPA insurgents in the past. Today, the mountain has now taken its spotlight and became a popular hiking destination.
The highlight of Mt. Sembrano is the scenic view of Laguna de Bay and the green hills to the summit. It is somehow being compared to Mt. Tagapo mirroring its verdant peaks. Although with similarities, Mt. Sembrano has its own identity and you will only uncover it when you experience it yourself.
The jump-off point is from Brgy. Hall of Malaya, Pilillla and it stands at 745 MASL. The climb is considered minor with a difficulty of 3/9 but expects some challenges after Manggahan campsite as the trail becomes moderately steep.
A tour guide is required for Php500 day hike and Php1,000 overnight. There is also a registration fee of Php50 per head in Brgy. Malaya Hall.
Check out this video of Mt. Sembrano!
The Climb
Mount Sembrano is recommended for beginners. Getting to the summit is a 3 – 4 hour trek and may still depend on your pace. From Brgy. Malaya, you can start your trek by walking to the paved roads uphill crossing residential areas. There could be some dogs along the way but they won't do harm unless threatened. You have an option to ride a tricycle from Brgy. Hall to skip this and continue with the official jump-off, fare is Php20/head.
The first part of the trail is easy with some rocky and muddy portions. It will take about 30 minutes to reach Manggahan campsite where you can take a quick rest. There are bamboo benches and wide flat grounds to pitch your tent if you choose to spend the night here. During mango season, expect clusters of mango fruits in this area. During our hike, the fruits are just dropping at a random place within the campsite. It feels like a treat so we get ourselves a fruit or two before resuming the trek.
The real challenge starts after Manggahan. The trail becomes moderately steep and bigger rocks are waiting along the trail. There were instances that you'll be holding to these rocks for support especially at times when you need to crawl.
After an hour of the woodland track, you will reach the grassland. This is an uphill hike to North Peak, the first peak of Mt. Sembrano. It features the extensive presence of cogon grasses, the scenic view of Laguna de Bay and the Sierra Madre. You could also see Talim Island and Mt. Makiling on its sights.
North Peak has a small camping ground and expects a direct hit from the sun, as the peak is an open area. There is a single tree from the side where you can take cover. From here, you can reach the South Peak for less than 30 minutes. This one is more spacious and may accommodate a higher number of campers.
Our day hike to Mt. Sembrano during the weekend is rewarding for a couple of reasons. One, though the mountain was known to the mountaineering community, there were lesser hikers visiting this place. We were only a single group on that day and we have the mountain to ourselves. Two, the weather is perfect. We had a clearing and the entire view of Laguna de Bay is visible from the summits.
The Experience
Mt. Sembrano is best to experience if you spend an overnight in the summit. We had ours as a day hike and upon seeing the unbarred view of Laguna de Bay, we came to realized that it could have been better if we saw the sunset. Imagine on top of the mountain in the late afternoon waiting for the sunset slowly drawing colors on the water? That could've been vibrant and astonishing! Well, there is always a second time and will return for sure.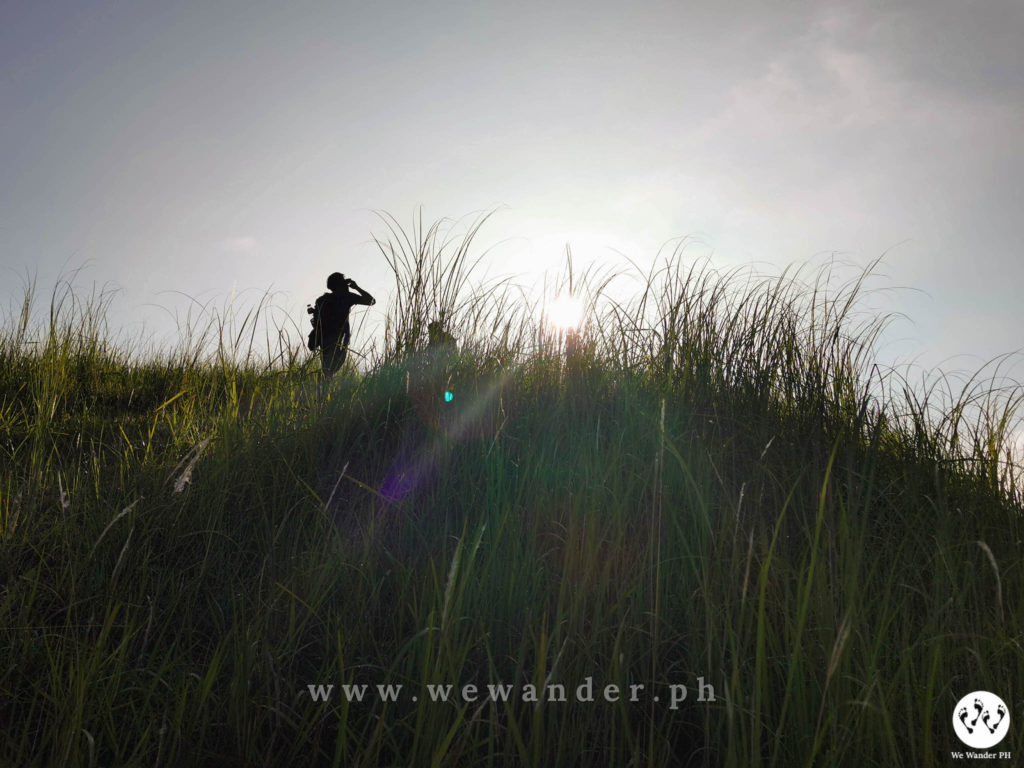 If you are looking for a mountain and want to avoid the crowd, Mt. Sembrano is the perfect spot. You will surely love the trail, the hike, its summits and the people around. We even had an additional company with our mountain dog guide "Forest". Hope he'll be of service when you visit. He's such a good boy! Contact Kuya RJ if you want a friendly and non-boring hike, he's friendly and kind. Reach him at 0935-1120455.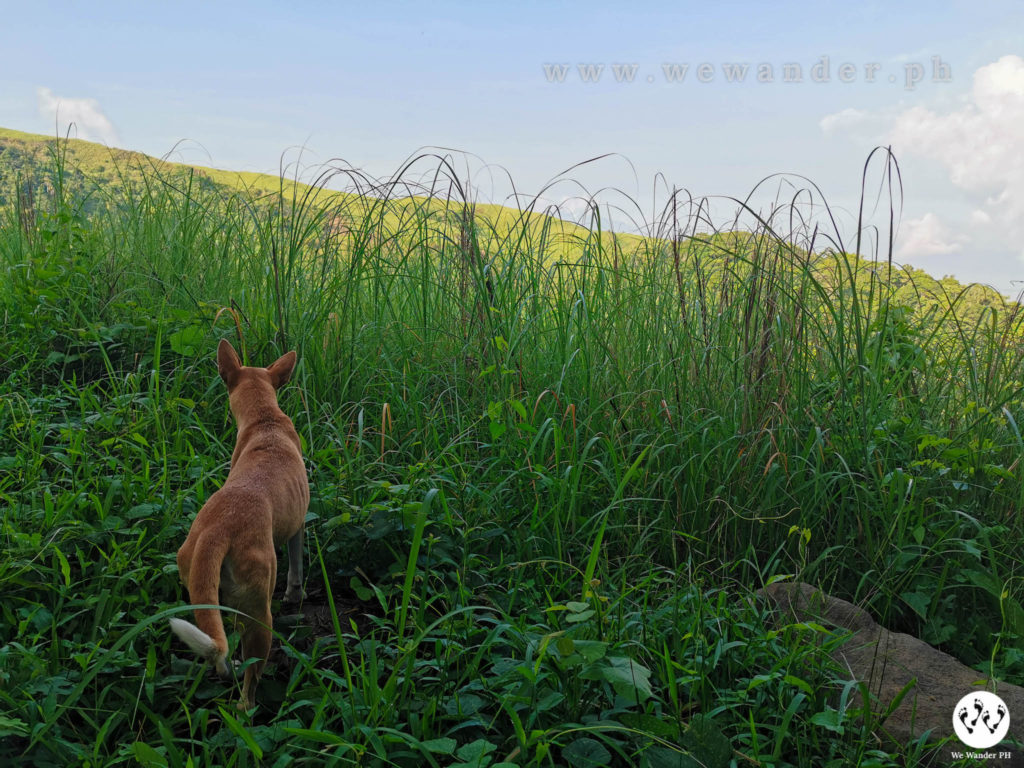 Should you wish to organize an event, you may coordinate it with Kuya RJ or with Brgy. Malaya. You can do tree planting or donations for children like school supplies and food feeding.
Mt. Sembrano like other mountains in the Philippines should be preserved and protected. Make sure to practice the Leave-No-Trace principles during your hike and avoid making damages to its trail. Let us make every hike responsible and sustainable!
How To Get There
By Private Transportation
If you are familiar with Rizal routes especially around Tanay, getting to Pililla, Rizal is a piece of cake. You may search in Google Map or Waze the Barangay Malaya. It would take 1 – 2 hours if you were coming from Manila. Barangay Malaya Hall is painted in blue and it is located in front of Malaya Elementary School.
By Public Transportation
Ride a jeep or van from EDSA crossing to Tanay market. Travel time is 1 – 1.5 hour.
From Tanay market, ride a tricycle or jeep to Pililla, Rizal. Average travel time is 30 – 45 minutes.
2021 Updates
Mt. Sembrano is open for hikers.
A medical certificate is required for all participants/hikers.
Check the schedule of public transport vehicle going in and out of Pililla, Rizal.
Check the curfew hours and plan your trip accordingly.
For other concerns, message Facebook page of Brgy. Malaya – Pililla, Rizal or email them at malaya_pillas1013@yahoo.com