If you are looking for a place to relax and escape the bustling city where we spend five days a week doing work, dealing with traffic and doing our daily routine, Antipolo is the quickest resort to your urge.
A couple of hours away from the Metro lies a perfect place to relax and disconnect to the world. Get your things ready and breathe in the fresh mountain air of Mt. Purro Nature Reserve.
The Place
In Mt. Purro, experience the simple life where there are no TVs, no network signal and social media access. Live and enjoy your stay interacting with nature.
The ambience is soothing, quiet and somehow therapeutic which will heal your weary body and stressed mind. When you get to see all the trees and plants around you, you know you are far away from the city life. And that is Mt. Purro, it gives their guests a different staycation experience.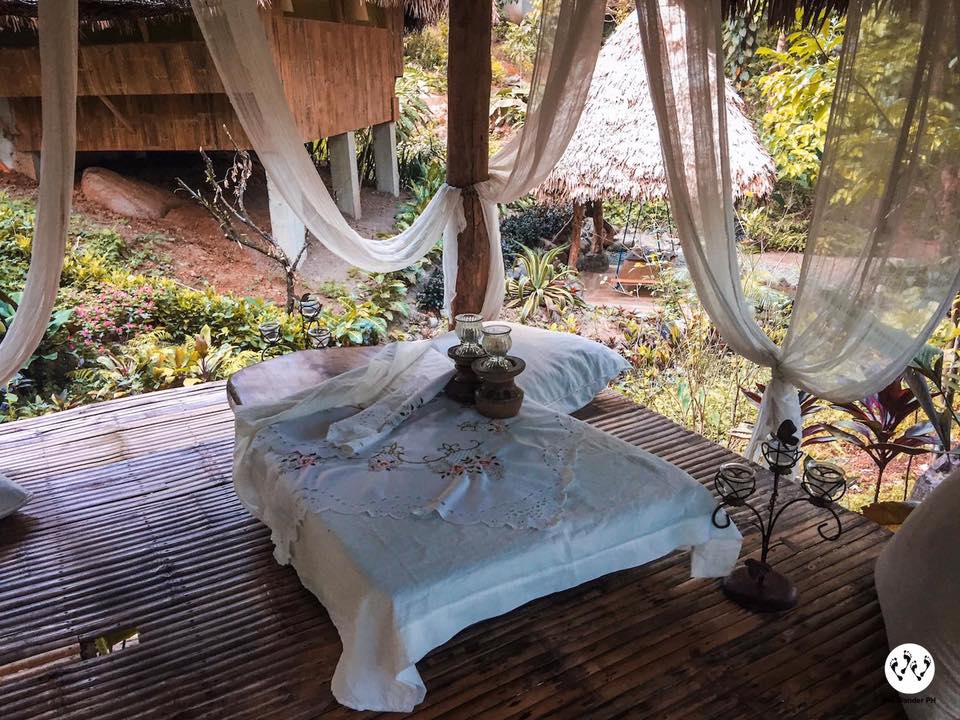 Accommodations and Facilities
You don't need to have an overnight stay to experience the things that Mt. Purro offers. With their day tour package, you will get access to their facilities – mess hall, hiking trails, Asian lounge, gazebos, cabanas, swimming pool and the shower outlets.
Sit back and relax with their pleasing gazebo while having an enjoying chat with your friends or special loved ones.
Munch and dig in your snacks while watching the beautiful nature view.
And when you feel yourself plunging for a quick swim, they have this swimming pool for you.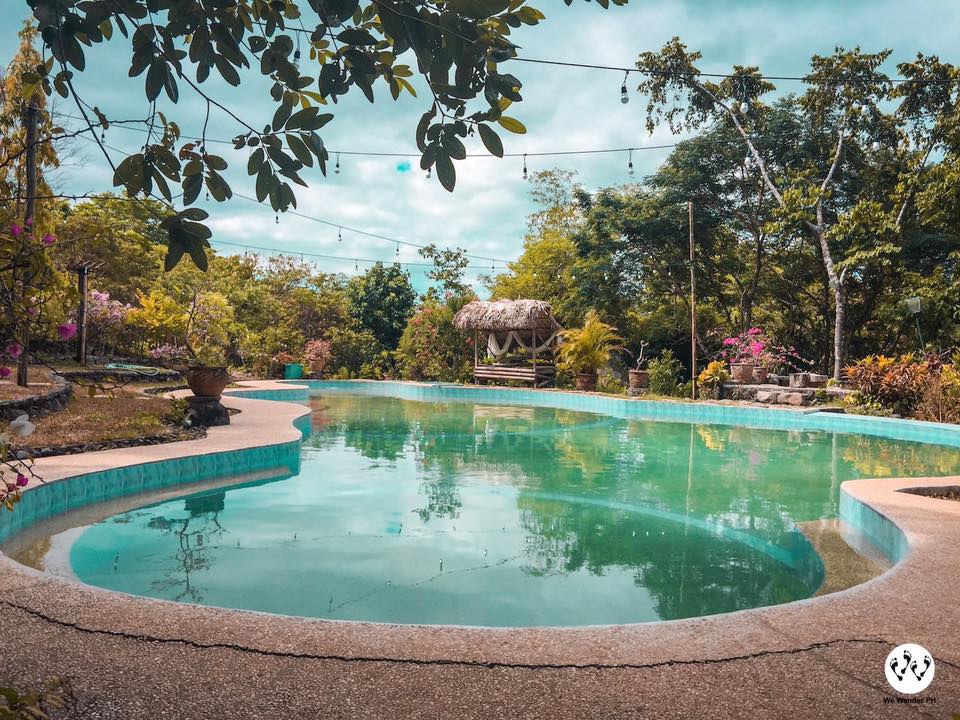 Loli's Kitchen
The name Loli is the owners' supermom and in-charge of the MPNR kitchen. Have a taste of their mouth-watering menu, cooked and prepared by Loli herself with the help of their staff.
Satisfy your tummy for a full buffet-style lunch for P400 or a merienda treat for P100 per serving. Try their paco salad, it will boost your appetite.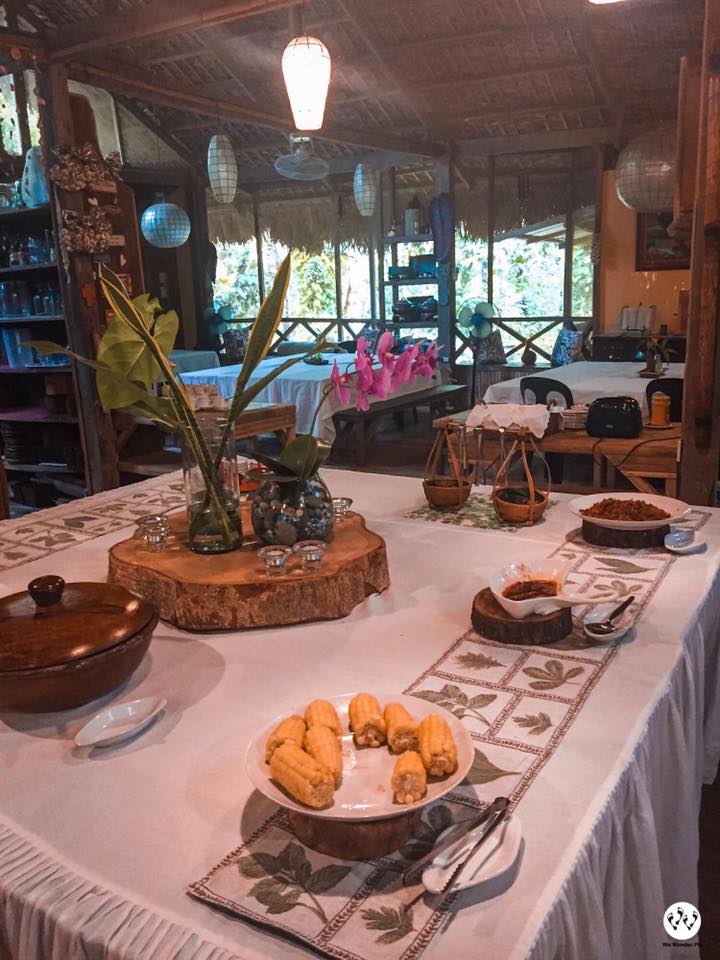 What to Do
The place is just perfect for all types of groups who wish to have their stay in Mt. Purro. A team building for school or company event, a barkada camping party or a family weekend getaway, all of which can be fulfilled by Mt. Purro.
To give you an exciting trip, MPNR offers the following activities:
• Team-building activities – rope courses, zipline and rappelling
• Horseback Riding
• Hiking trails
• River-trekking
• Interaction with the Dumagats
• Traditional Hilot Massage and many more
Where to Stay
MPNR has a lot of accommodation rooms and cottages suitable for each guest's needs and preference.
A few samples are:
Casitas
• Overnight stay for 2 is P3,700
• Additional P450 per extra guest
• Maximum capacity is 4 persons
Pavilion Hostel
• Overnight is P500 per person
Tent Area
• Overnight Tent Stay is P500 per person (bringing of own tent)
• Tent Rental is P500 good for 4 persons
• Rental of mattress, pillow and blanket is P200 per set
For information and updated rates, please check Mt. Purro Nature Reserve official website at http://www.mountpurronaturereserve.com/rates
Day Tour
• Entrance Fee – P750 for adults, P550 for children (3-7 yrs. old) and children 2 years old and below are free – effective May 15, 2017
• Open from 7am to 6pm
• Free access to swimming pool, Asian lounge, gazebos and open spaces
• Free river trek and hike to Malvar's Peak with guide
Schedule of Free Hikes
5:30AM, 8AM, 1PM, 4PM
Wear appropriate hiking gear.
Food
• Set Meal (2 viands, vegetable dish and/or salad, unlimited rice) – P300
• Buffet-Style – P400
• Merienda (snack of the day with juice) – P100
• No corkage fee for bringing of snacks
NOTE: From their website advisory, effective May 15, 2017, day trip fee will be P750 inclusive of buffet lunch and use of facilities: swimming pool, hiking trails, gazebos and Asian lounge. Overnight guests will also be required to avail meals.
For complete details of MPNR rates, follow this link to their website: http://www.mountpurronaturereserve.com/rates
How to Get There

• Take a jeepney going to Cogeo along Marcos Highway
• From Cogeo, ride a jeep heading to Paenaan (drof-off point: Kanto veterans)
• From Kanto Veterans, ride a tricycle going to Brgy. Calawis' welcome signage
• Take another tricycle heading to Mount Purro Nature Reserve
Tips

• Go there during weekdays to avoid the crowd (walk-ins are allowed)
• Reservation is required on weekends
• Be there early to secure a gazebo
Review
Mt. Purro Nature Reserve is a place perfect for a quick escape from our daily city life. The location is positioned in the middle of Antipolo's forest which provides guests a relaxing and fresh atmosphere. The MPNR has a friendly and well-mannered staff that provide good services to all their guests. For their facilities, they have cozy accommodations, well-maintained, clean, spacious and it blends with nature. Overall, it is worth-staying in Mt. Purro.
Comments
comments