Rizal is one of the most popular hiking destinations in the Philippines. Its location is best recourse for outdoor enthusiasts which is only 1.5 – 2 hours away from the city. Given the current boom of mountain climbing, Rizal is unquestionably a place worth discovering.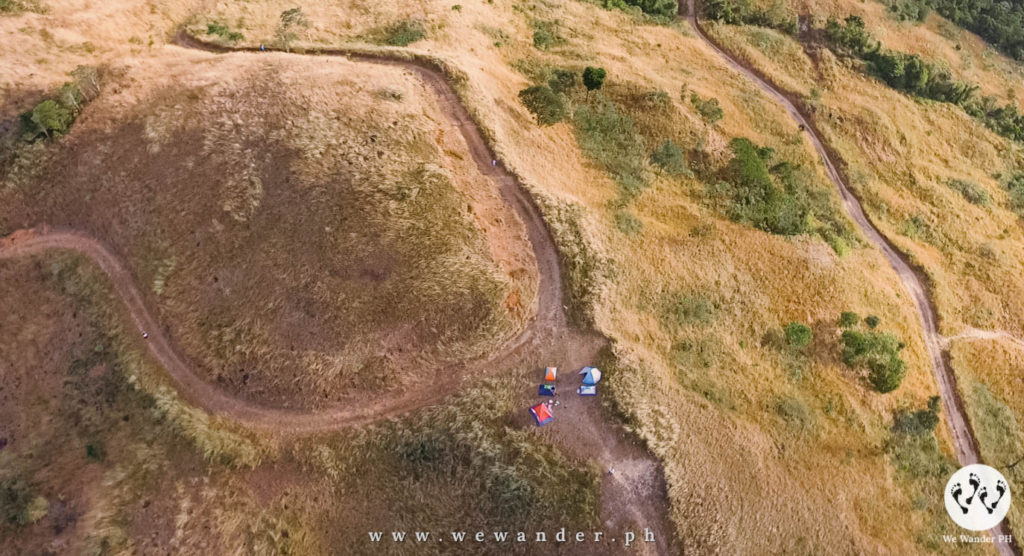 In Rodriguez, Rizal, Mt. Balagbag made rounds on the internet for its beautiful green hills and incredibly picturesque mountain ranges. In fact, some of the battle scenes in the movie "GOYO: Ang Batang Heneral", the second installment of the 2015 blockbuster film "Heneral Luna" was taken in Mt. Balagbag. A proof that it is not only beautiful in social media platform, it can also outstand in big screens.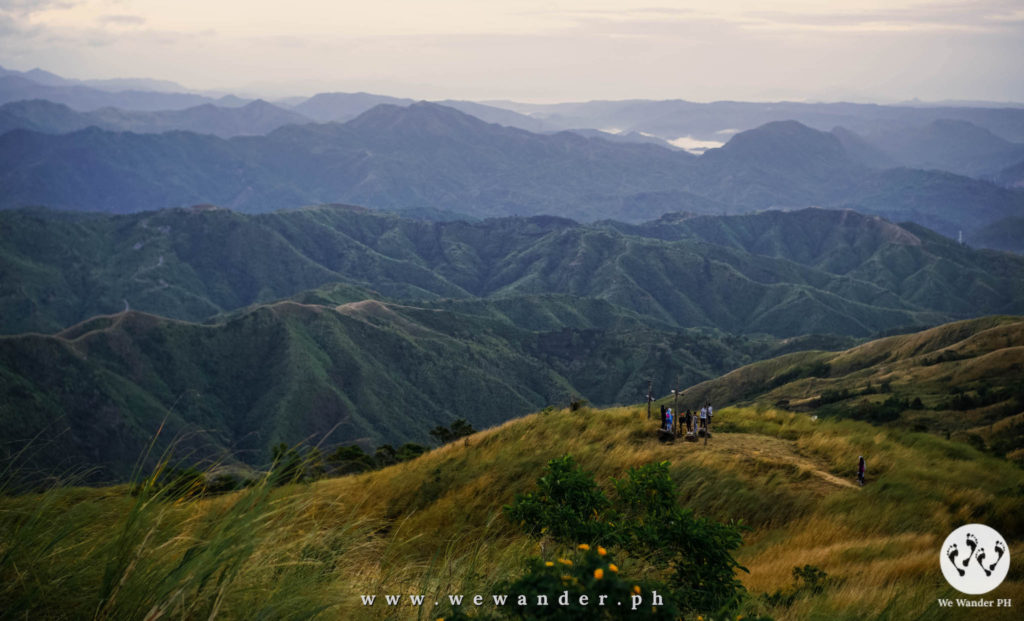 Mt. Balagbag is part of the Sierra Madre mountain range that offers a surreal view of cityscape Metro Manila. It has an elevation of approximately 777+ masl and covers the provinces of Rizal and Bulacan.
Watch the video youtube and don't forget to subscribe guys!
Climb to Mt. Balagbag
It is recommended for beginners who love to explore nature. The trails are one of the easiest amongst the mountains of Rizal. You can reach its summit after 1.5 – 2 hours trek from Licao-Licao. If you want the fastest way to get there, you can ride a trike from Licao-Licao to barangay registration site. Standard charge is Php30 per person. Then from barangay outpost, it will take an hour or so to reach the campsite of Mt. Balagbag.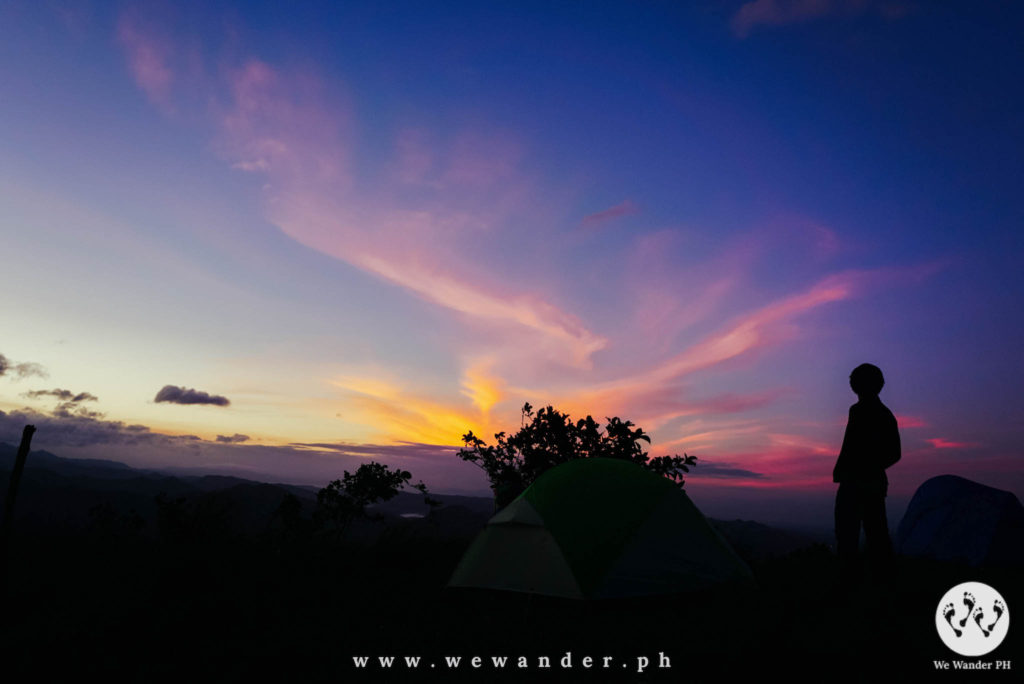 Best to experience Mt. Balagbag for an overnight camping. This way you can witness the beautiful sunset from the scenic metropolis and sunrise behind the mountain heights. You can follow our sample itinerary starting from Cubao as point of origin.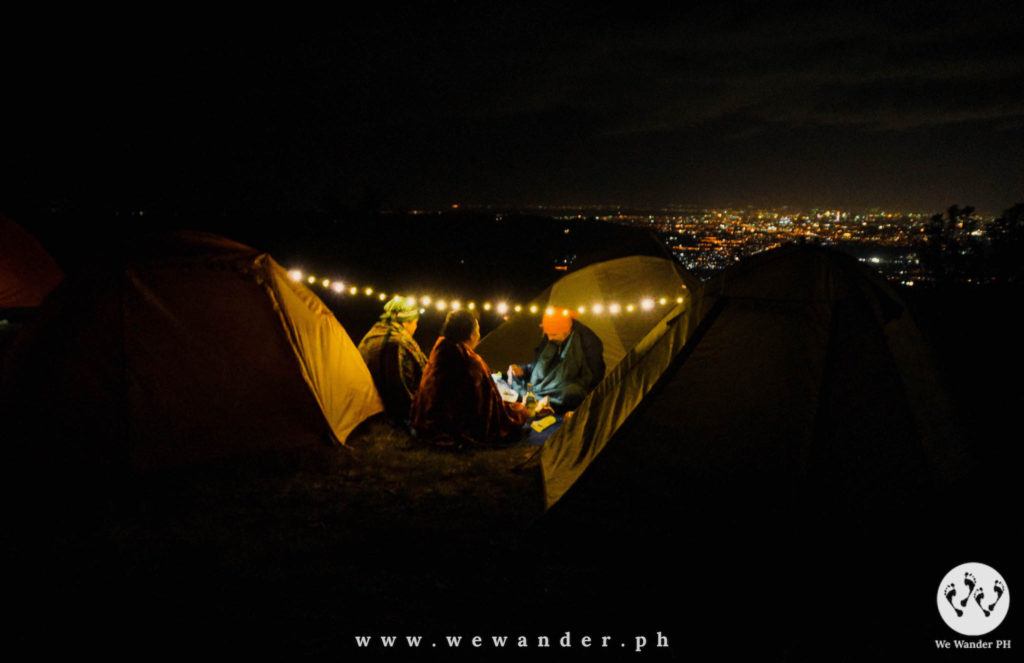 The trail is so picturesque that every visitor will surely appreciate. Dramatic landscape, verdant hills and magnificent mountain ranges.
There is a moderate uphills with some challenging pathways toward the campsite but in general, the whole trek is manageable even for kids.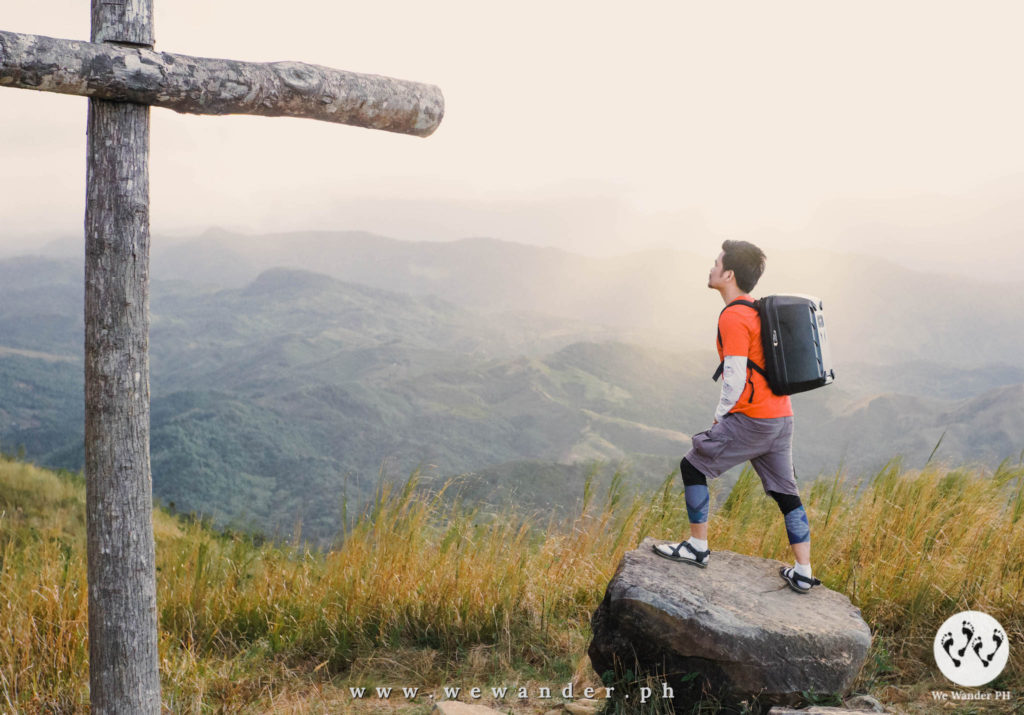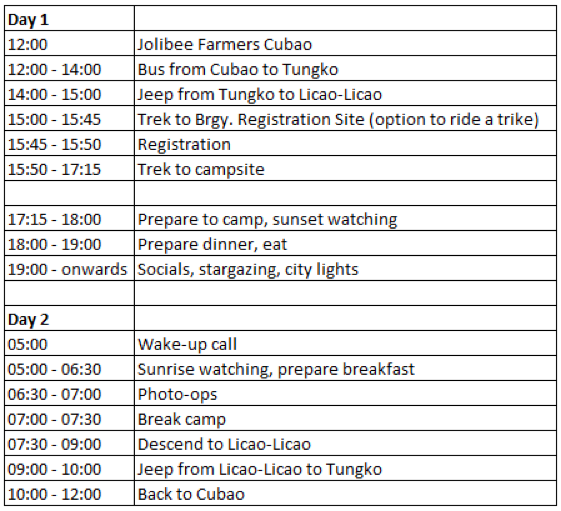 How To Get There
From Cubao, ride a bus bound to Tungko and drop off in Jolibee or BDO Tungko. Fare is Php55.
From Tungko, ride a jeep to Licao-Licao for Php27
From Licao-Licao, you can start your trek or ride a tricycle to bring you to Brgy. Registration site. Tricycle is Php30/person
If you have motorcycle, mountain bikes or car preferably pickup/4×4, you can drive directly near Balagbag campsite
Sample Expenses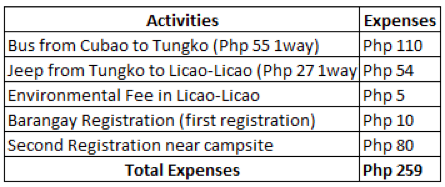 Note that the expenses for food are not included here. What are listed mainly are the registration and transportation fees.
Tour guide is optional in Mt. Balagbag as per Brgy. OIC but they mentioned they will require it in the future.
These are the complete rates in Mt. Balagbag:
Comments
comments