Kuding-Kuding Point is a must-visit in Carabao Island. The name was derived from a Visayan term "kuding" which means cat. Historically, the locals believed that the sound of waves was like a cat's meow that later on applies as to its name.
The main appeal of this attraction is the beautiful rock formations and the clear blue water. There are passages beneath these rocks with mini pool. During low tide, you can walk straight through to get to the front side or swim your way out when high tide. And if you are looking for a thrilling adventure, jump over the cliff! There are wooden jump boards made ready for tourists. They also placed a raft below the cliff.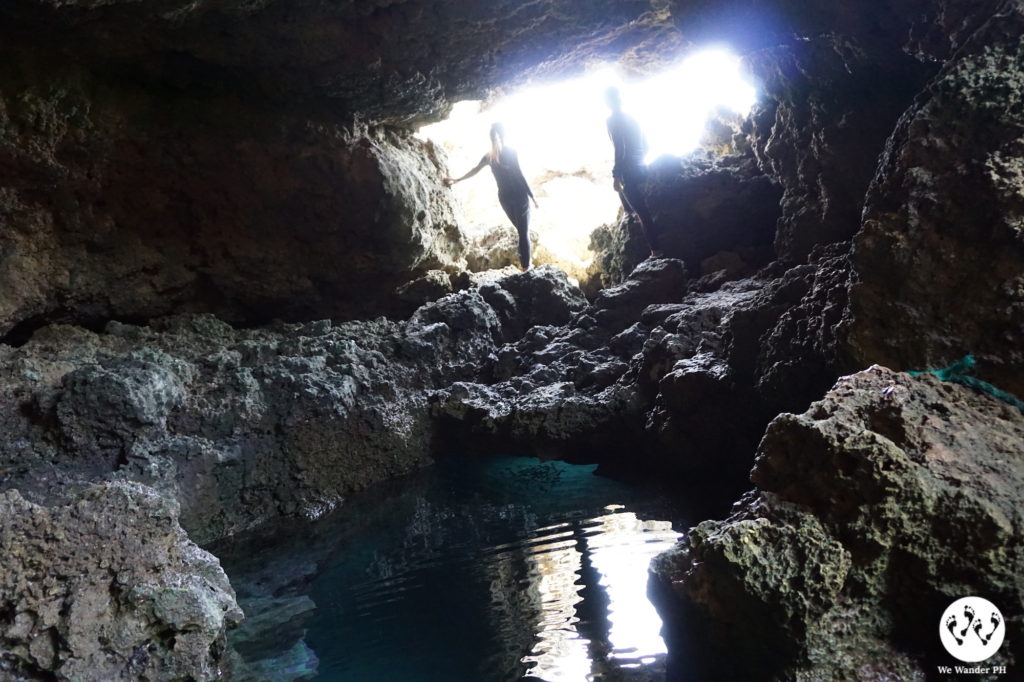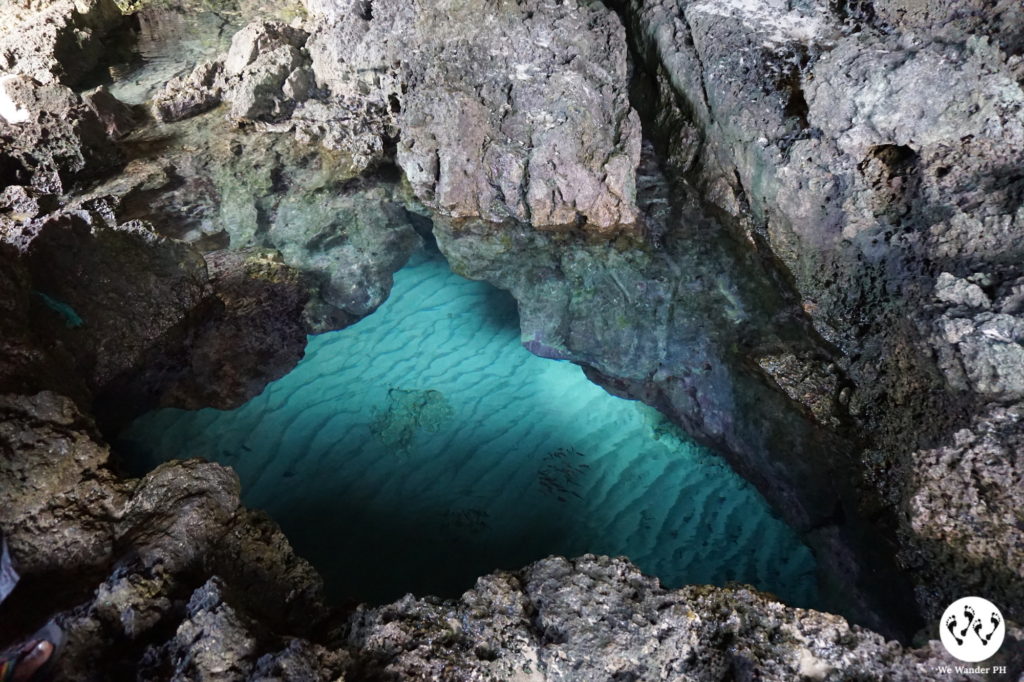 Have a quick recharge in their nipa huts while watching the striking view.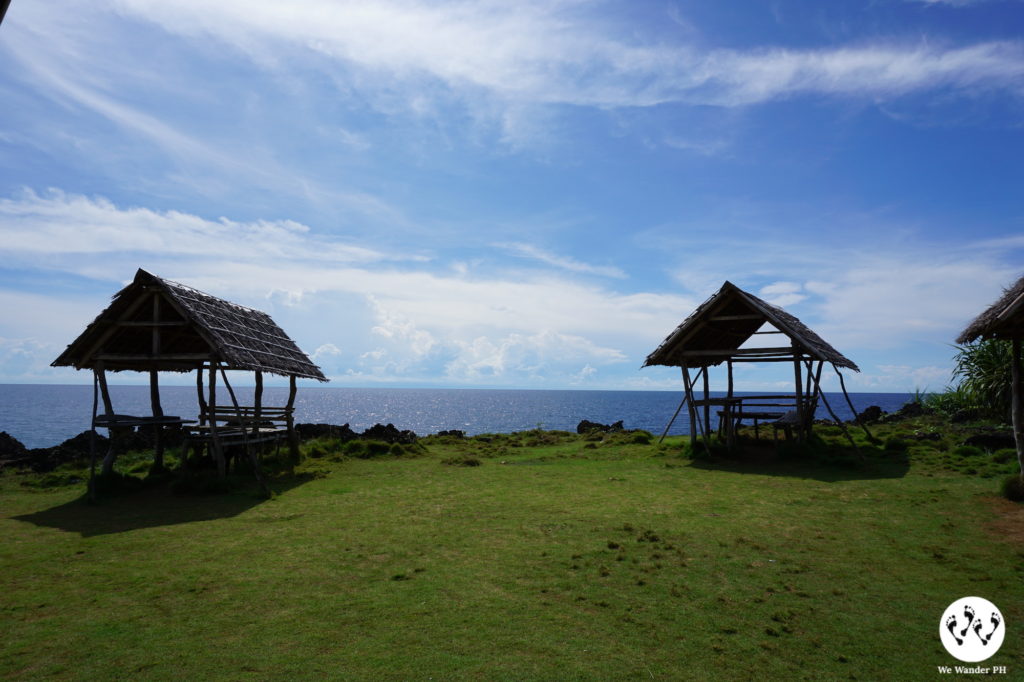 Getting to this place requires a motorcycle ride from Port of Said. You may contact Kuya Edvir Panagsagan thru his mobile number, 0927-2530200 for habal-habal service. Travel time is 30-minutes with some road challenges, downhill and uphill. At the entrance, you need to walk for about 15 – 20 minutes and pay for P100 as fee.
Kuding-Kuding is best to include on your Carabao Island tour. For instructions on how to get to Carabao Island, see Hambil Beach Travel Guide
More Photos: