Guimaras is a small island province located in the Western Visayas region, Philippines and just 15 minutes boat ride away from Iloilo City. The province is famous for its export quality mangoes, but also home of natural attractions from gigantic wind turbines to old lighthouse and from beautiful beaches and islets to picturesque landscapes and rice fields.
The best time to visit Guimaras is during their Manggahan Festival held every 22nd of May, which is season of mangoes. It is considered as one of the sweetest mangoes in the world and helps create products such as dried mangoes, jams, desserts and even pizza.
Planning to visit Guimaras soon, this blog will help you plan your itinerary for a day in the province of the sweetest mangoes in the world!
What To Do in Guimaras
Visit the Smallest Plaza in the Philippines
The smallest plaza in the country can be found in Guimaras with an area of just less than 300sqm. It was once hailed by Guinness Book of World Records as the smallest plaza in the world but remains the smallest in the Philippines. It is near Jordan Port and usually part of the tricycle land tour. There is also a statue of Jose Rizal at the center, Philippines' National Hero.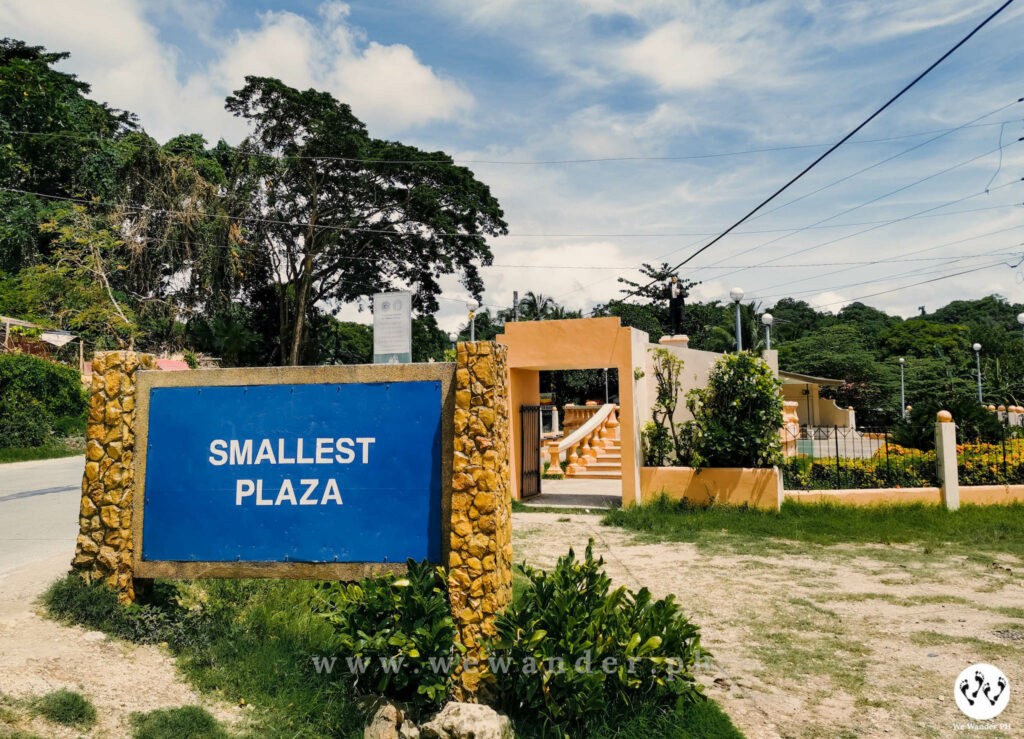 Explore the Man-Made Forest
One of the newest attractions in Guimaras is their Man-Made Forest along Guimaras Circumferential Road. Mainly inhabited of towering mahogany trees, this spot is ideal for a quick portrait and landscape photography.
See the Windmills of San Lorenzo
Windmills that we commonly found in Pillila, Rizal and Ilocos, Guimaras has its fair share of these gigantic wind turbines. Located in San Lorenzo in the eastern side of the province, the wind farm serves as a major source of electricity in the island and the first coal-free province in the Philippines to ban the use of coal and other polluting energy resources.
More than 50 of these windmills are scattered all over the green fields and hills making it a good sight. Planning to fly your drones? Make sure to secure your permit from Phinma Renewable office. Your local tour guide or package tour provider knows this process, so they will guide accordingly.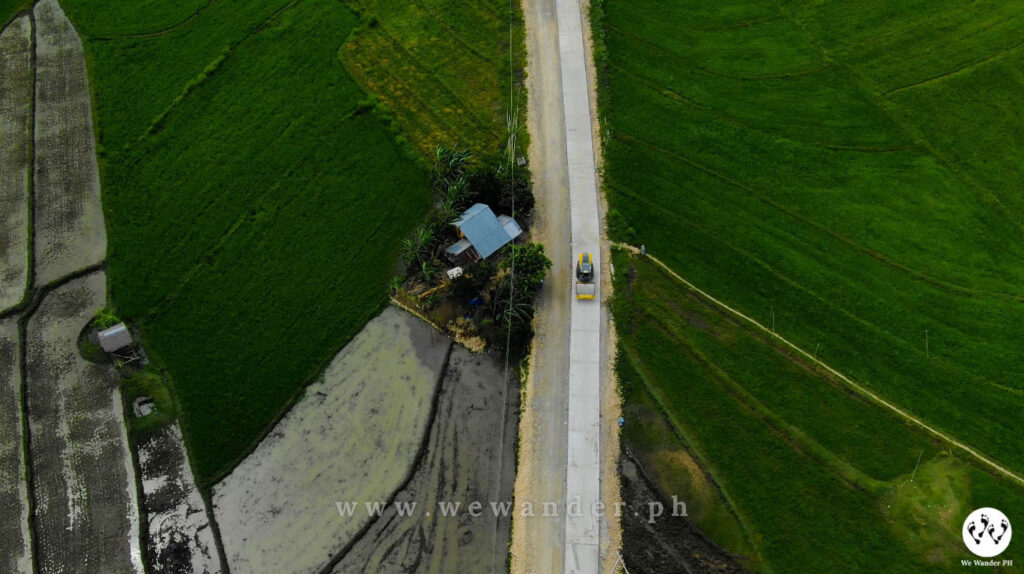 Get Yourself Pictured in Guimaras Signage
To certify yourself you've been to Guimaras, getting a picture in Guimaras Signage should be accomplished. Yes, like it's a practice for all the visiting tourists, this huge Guimaras and mango signage is the icon of the island. Make sure to drop by. It is near the provincial capitol and one of the most photographed landmarks in the province.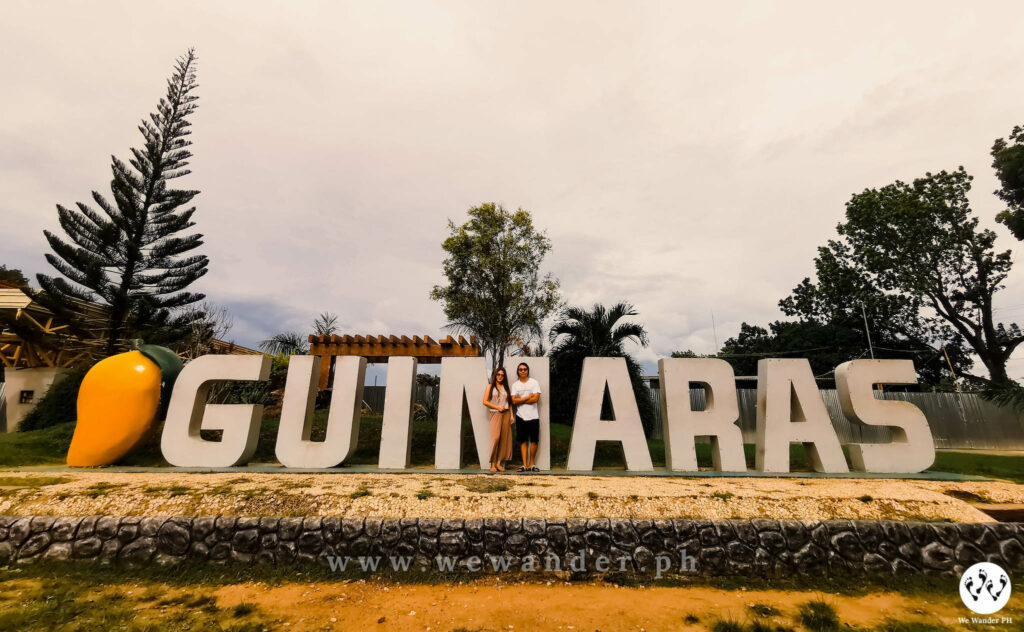 There are small souvenir shops worth checking nearby if you want to buy necklace, bracelet, etc.
Explore Guimaras Mango Plantation
Guimaras as the producer of world's famous sweetest mangoes, one should include visiting the mango plantation in National Mango Research and Development Center. This place is the center of mango production, mango research, packaging, seedlings, etc.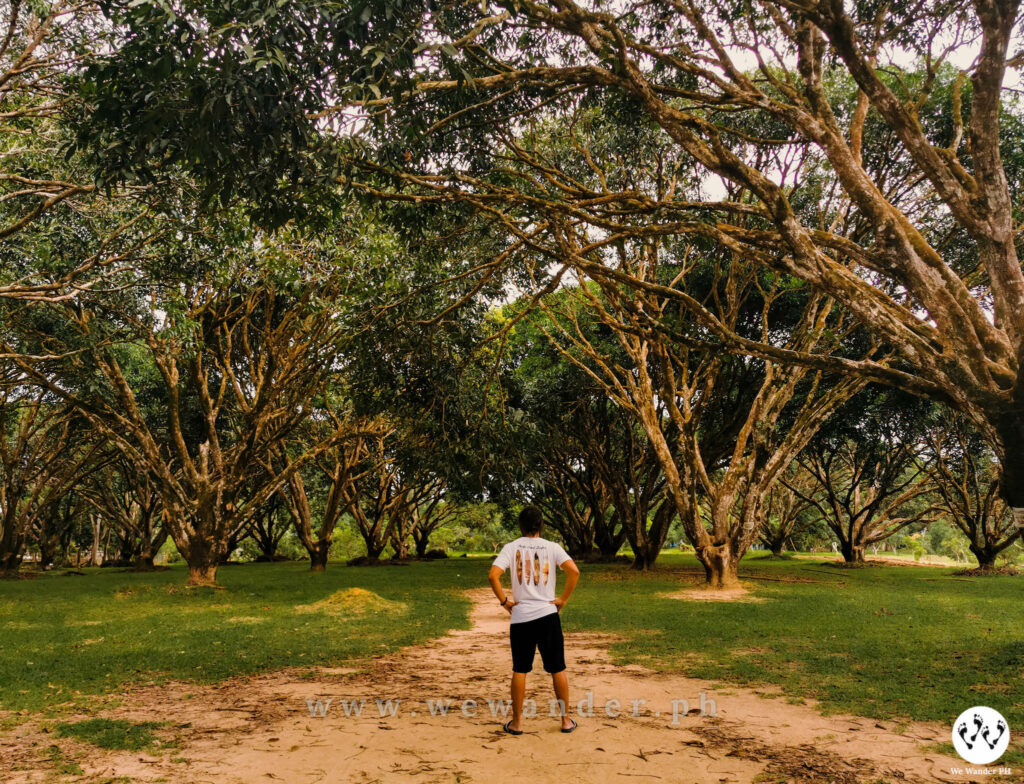 Visit Trappist Monastery and Gift Shop
The Trappist Monastery of Guimaras is run by Cisterian Order of Strict Observance and a popular tourist spot of the province. It has a small souvenir shop with authentic Guimaras pasalubong items like mango, ref magnets and keychains.
Explore the Ruins of Old Guisi Lighthouse
Are you a fan of lighthouses? Then, visiting the old Guisi Lighthouse should be on your list. The lighthouse is an 18th century Spanish-colonial lighthouse built to guide fishermen and mariners passing the Iloilo and Guimaras strait.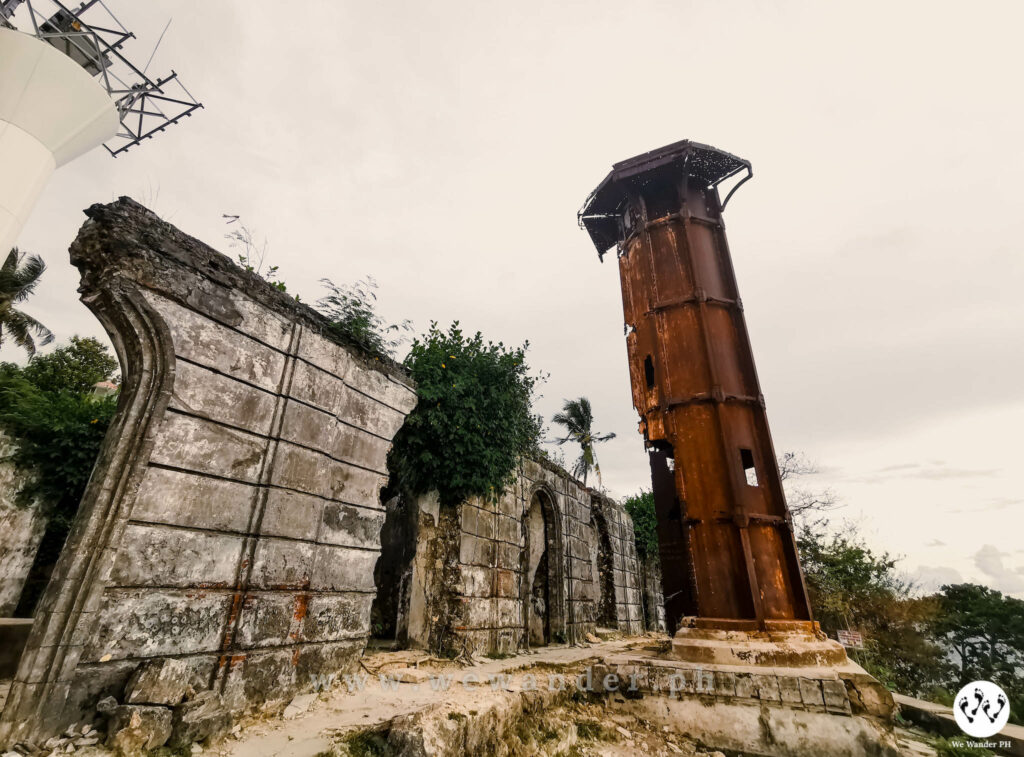 The Guisi Lighthouse is the second oldest lighthouse in the Philippine next to Cape Engaño in Cagayan. Guisi Lighthouse itself is in ruins but a new white lighthouse was created. What's special about Guisi is its naturally disarray, old-aged look that gives you a perfect spot for dramatic shots. While you are at it, enjoy the Guisi Beach view nearby.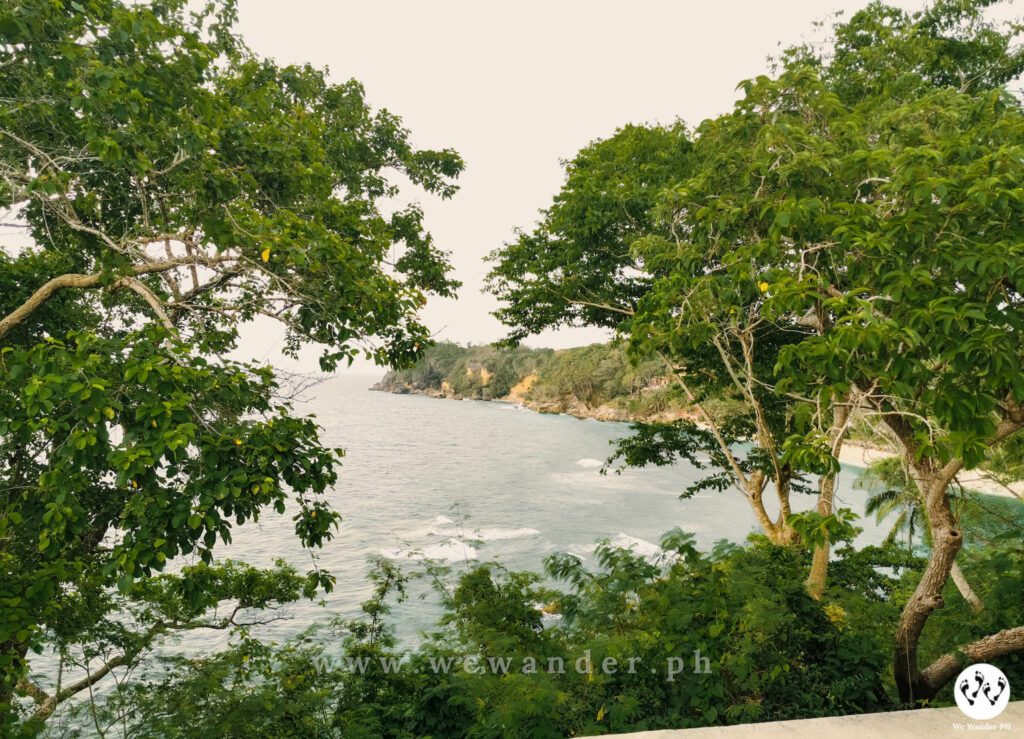 Try the Mango Pizza at Pitstop Restaurant
While writing this, I couldn't help myself but crave for the mango pizza. This is a must try in Pitstop Restaurant. Seeing Guimaras as the center of mango production, it is only right to get the most of its benefits. Aside from mango pizza, they also offer bulalo, adobo and dinuguan with a twist of mango!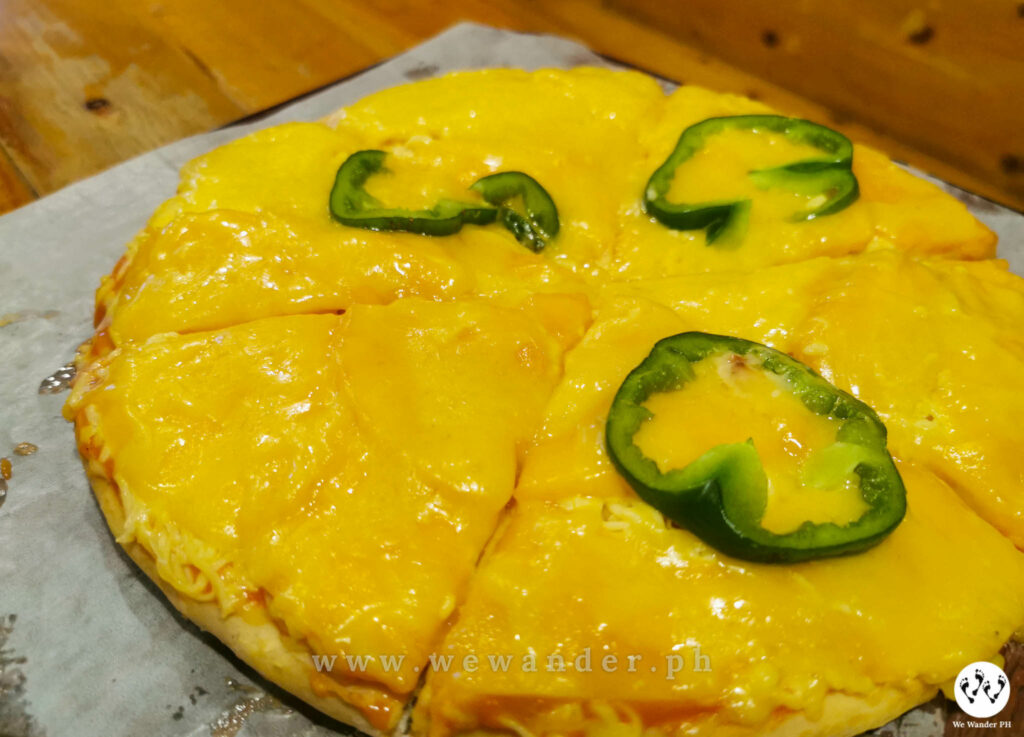 Buy Mango Souvenirs
Indulge yourself on Guimaras' varieties of mango products and souvenirs. Make sure to bring some taste of Guimaras to your loved ones and friends like dried mangoes, mango cookies, jam, mango otap, etc. And of course, choose your mango keychains and ref magnets to make your trip memorable.
Experience Manggahan Festival
Plan your trip to Guimaras and experience Manggahan Festival held every 22nd of May. If you enjoy the crowd and parades, then you should consider visiting the province on this event.
Island Hopping in Guimaras
If you're planning to stay in Guimaras for at least two days, then you should try availing the island hopping tours.
Guimaras also has beautiful islands that the beachgoer would love to explore. From the jump-off point in Nueva Valencia, you can find local boatmen to get your island hopping tours and gets to visit the following:
Tatlong Pulo
Ave Maria Island
Turtle Island
Lamurawan Island
Baras Cave
Boat rental may range from Php600-Php1,000 with capacity of 1-10 persons and island hopping duration of 2-4 hours.
Things To Consider
Bring enough cash with you when visiting Guimaras. All payment transactions are cash basis.
Visit Guimaras during summer or in a fairly good weather.
Always wear your life vest during the boat ride.
Apply sunscreen and comfortable clothing.
Bring dry bags to protect your gadgets during island hopping tours and unexpected rainfall.
Bring your trash with you or place it on appropriate trash bins.
Respect the locals
How To Get to Guimaras
Manila to Iloilo to Guimaras
Book your flight from Manila to Iloilo thru Philippine Airlines, Cebu Pacific or AirAsia. Travel time is around 1.5 hours.
From Iloilo International Airport, ride a van going to SM Iloilo. Fare is around Php70 and travel time is about 30 minutes.
From SM Iloilo, take a jeep going to Ortiz Port. Travel time is 15-20 minutes.
Buy your ferry/boat ticket to Jordan Port. Fare is Php15 with travel time of 15 minutes.
Ride a jeepney or tricycle to your chosen resort.
Tricycle Tour in Guimaras
For a hassle-free tour in Guimaras, please contact John Tumlos at 0930-2503228 and 0966-6648181. A day tour is enough to explore the tourist spots of Guimaras but if you have time to stay for two days, then you should include doing the island hopping tours and witness the beautiful islands of the province.
Check Iloilo City, Gigantes and Mararison Island Travel Guide