Finally we've set our foot on The City of Gentle People, Dumaguete City!
Dumaguete City is the capital of Negros Oriental and a popular gateway to exciting tourist destination and adventure. It is named "Best Place to Retire in the Philippines for 2018" by Philippine Retirement Authority (PRA). Factors weighed in are cost of living, the friendliness of people, peace and order, health care services and many others. Unsurprisingly, that's the reason why there are lot of foreign nationals who settled in this city and its neighboring towns.
With this guide, we will share to you some of the tourist spots that can be found in Dumaguete and in the province of Negros Oriental to help you get around and plan your trip.
You can start exploring the town proper by visiting some of its popular spots – Silliman University, Handumanan Souvenir Shop, Cathedral Church/Bell Tower and Rizal Boulevard.
Silliman University
Established in 1901 as Silliman Institute and the first American university in the Philippines. It is referred to as Silliman or SU. Go back in history and tour around its Anthropology Museum to get firsthand viewing of different tools on Philippines historical ages. Artifacts includes jars, bows and arrows, ceremonial swords, native jewelries and many more.


Handumanan Souvenir Shop
The word "Handumanan" is a local term for souvenir. This is the city's oldest running recess to quickly get your memento. There are printed shirts of Silliman Hall with vibrant designs, keychains and pen holder among others.
Rizal Boulevard of Dumaguete
It is named after Dr. Jose Rizal, Phillippines' national hero. This place is closest to Silliman University and port of Dumaguete which is common pathways for university students, tourists and locals themselves. There are numerous restaurants, clubs and establishments that will cater your needs day and night.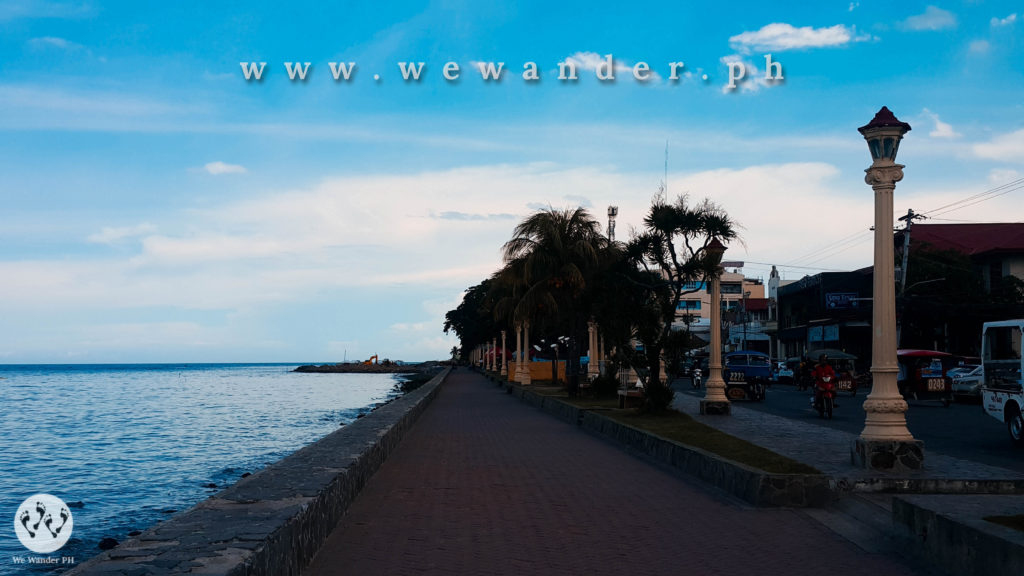 At night, imagine having a romantic walk under the moonlit. This place can be a perfect date venue!
St. Catherine of Alexandria Cathedral & Belfry
Commonly referred to as Dumaguete Cathedral and is a long standing historical landmark. Right beside it is Belfry tower made from stone that aided them from pirate attacks back in the days.
Getting around the city is accessible by tricycle with Php10 minimum fare.
Now, we know you're looking for more adventures so let's go on a lake hunt!
Balinsasayao Twin Lakes Natural Park
From Dumaguete City, ride a jeep to Amlan and alight at La-laan junction in San Jose with travel time of around 15-20 minutes. From La-laan, charter a habal-habal to take you to Balinsasayao Twin Lakes Natural Park. Fare for jeepney ride is less than Php20 and Php400/person for habal-habal (motorcycle) good for two.
The park is a protected area and home for different species of birds, fish and flora. When we arrived here, we were informed that drone flying is prohibited and loud noise should be avoided. This is to preserve the place and to keep the inhabitants undisturbed.
Normally it is known for twin lakes but it covers three lakes in particular. One is Kabalin-an Lake and the two popular lakes of Balinsasayao and Danao.
Kabalin-an Lake
This lake is a must-see with its picturesque landscape showcasing its perfectly lined-up trees reflecting to its calm green water. This is the first lake you'll see upon registering at the park and a perfect greetings for your wandering soul.
Kabalin-an Lake can easily capture your heart with its charm and serenity.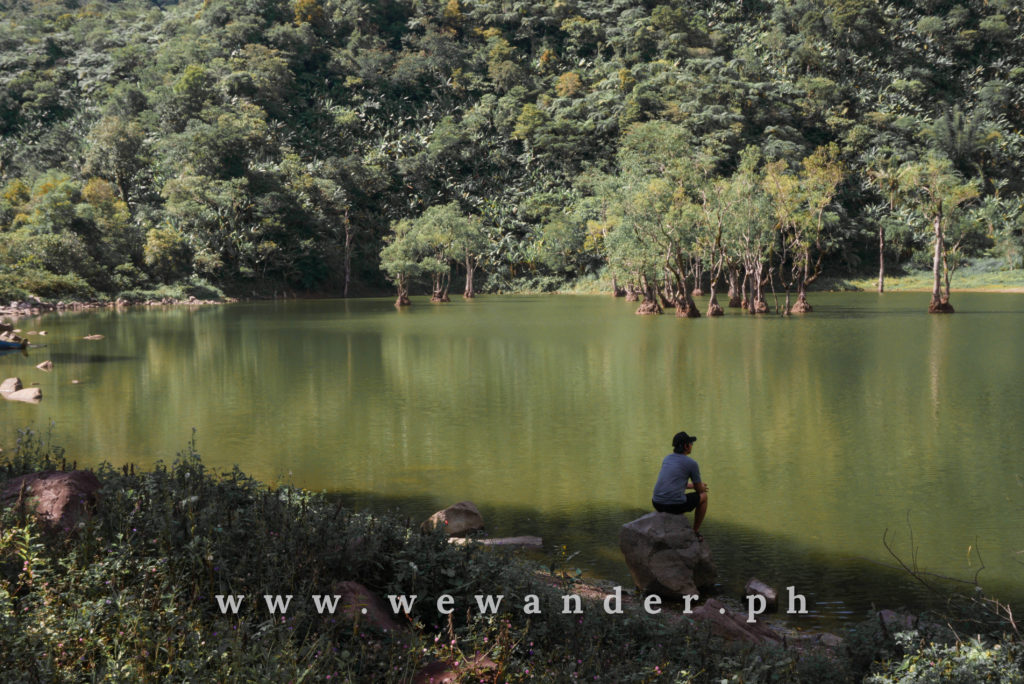 Uphill is where to find the viewdeck to get a glimpse of Balinsasayao Lake with store and dining area to catch a quick snack. Nearby site is the Fernery where they cultivated various fern species used for ornament display and fresh ingredient to salad.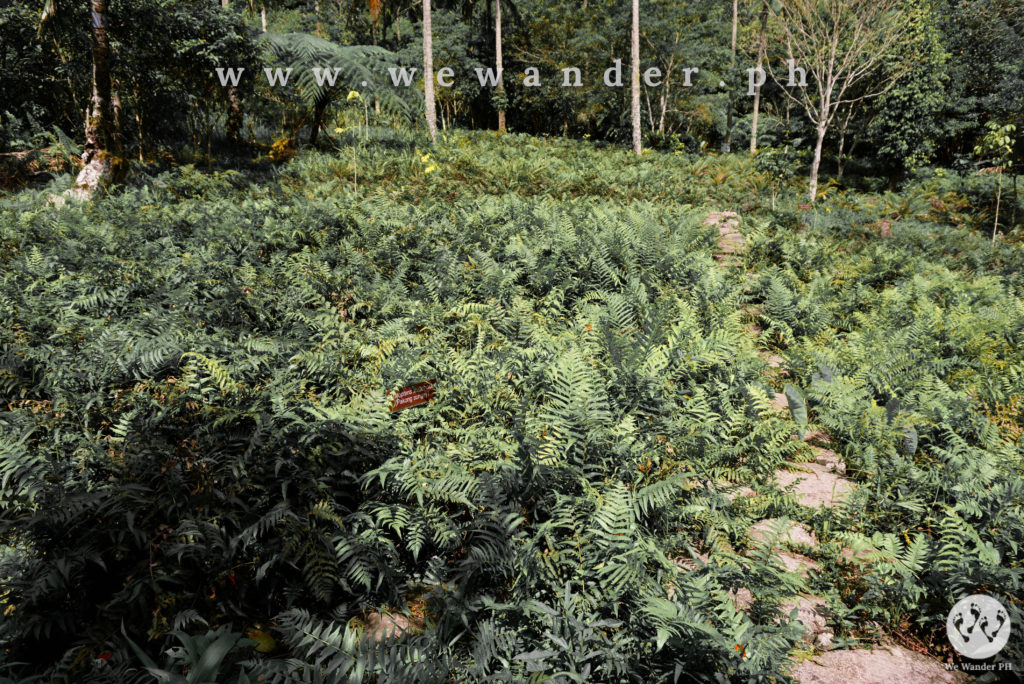 Along the trail, we found some wild berries. You may ask permission to the custodian if you want to taste a little.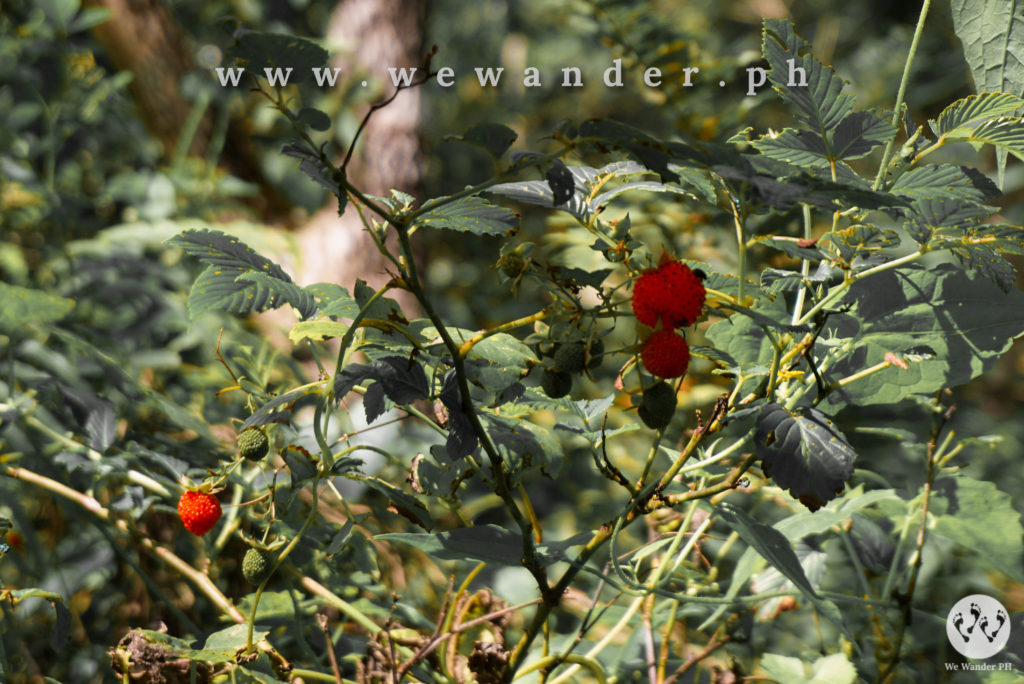 To get a closer look of Balinsasayao Lake, one would need to walk downhill. The real challenge is when you go back. You know why? Yes, because its going to be an uphill path! LOL.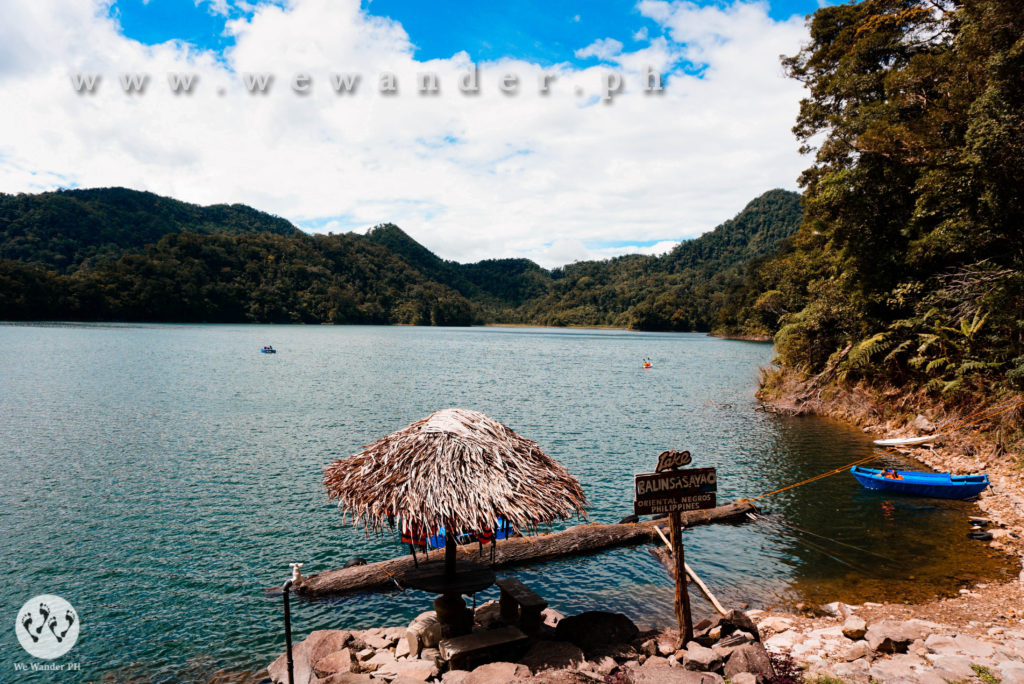 Balinsasayao Lake & Danao Lake
This captivating Balinsasayao Lake and its equally charming Danao Lake are home to wide-ranging ecosystem and rich biodiversity. The twin lakes are best to experience through their kayaking activities, bird watching, swimmming, fishing, boating and picnic.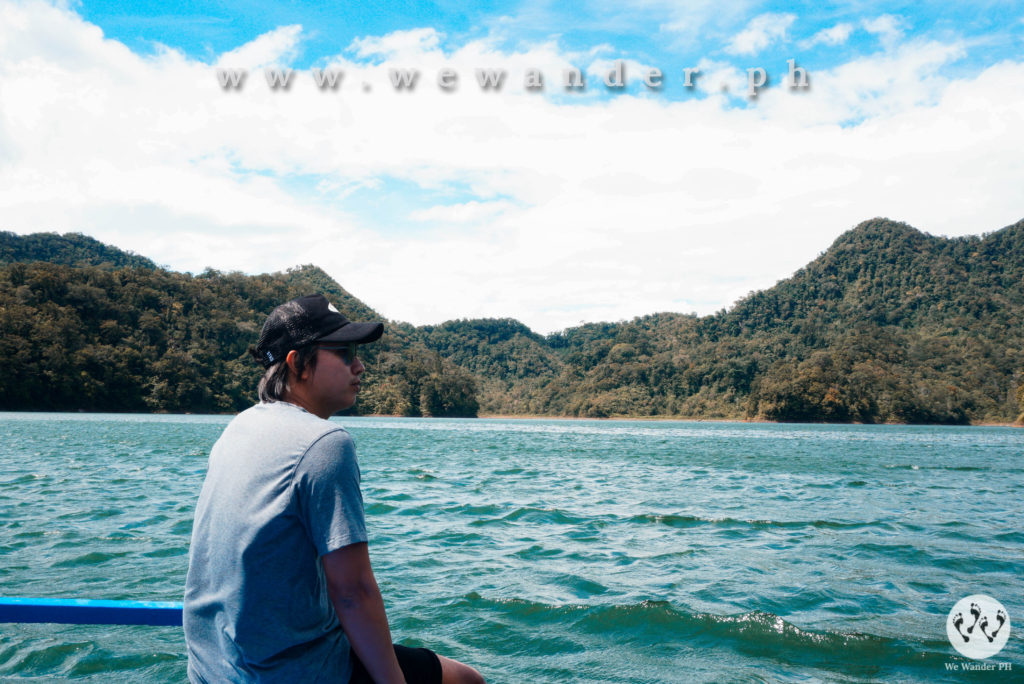 To get to see the overlooking view of both lakes, charter a small boat and paddle your way to the calm water of Balinsasayao. A local guide will be assigned per one boat and take you to the viewing spot with a short trek upward.
Teeming with dense tropical greens and vegetation from tall trees, wild orchids, ferns and other plants, trekking your way up is pretty worth it.


Here are the fees in the park:
Entrance Fee: Php100/person
Boat: Php250/hr for a group of 7 person, Php500/hr max 14 person
Kayak: Php150/hr for two person
Manjuyod Sandbar & Dolphin Watching
When in Dumaguete, never skip to visit Manjuyod Sandbar to witness the vast sandbank with over 7-kilometer long stretch of white and cream-colored sand. Visible during low tide when the water receded which often comes either early in the morning or late afternoon but still depends on weather and sea condition.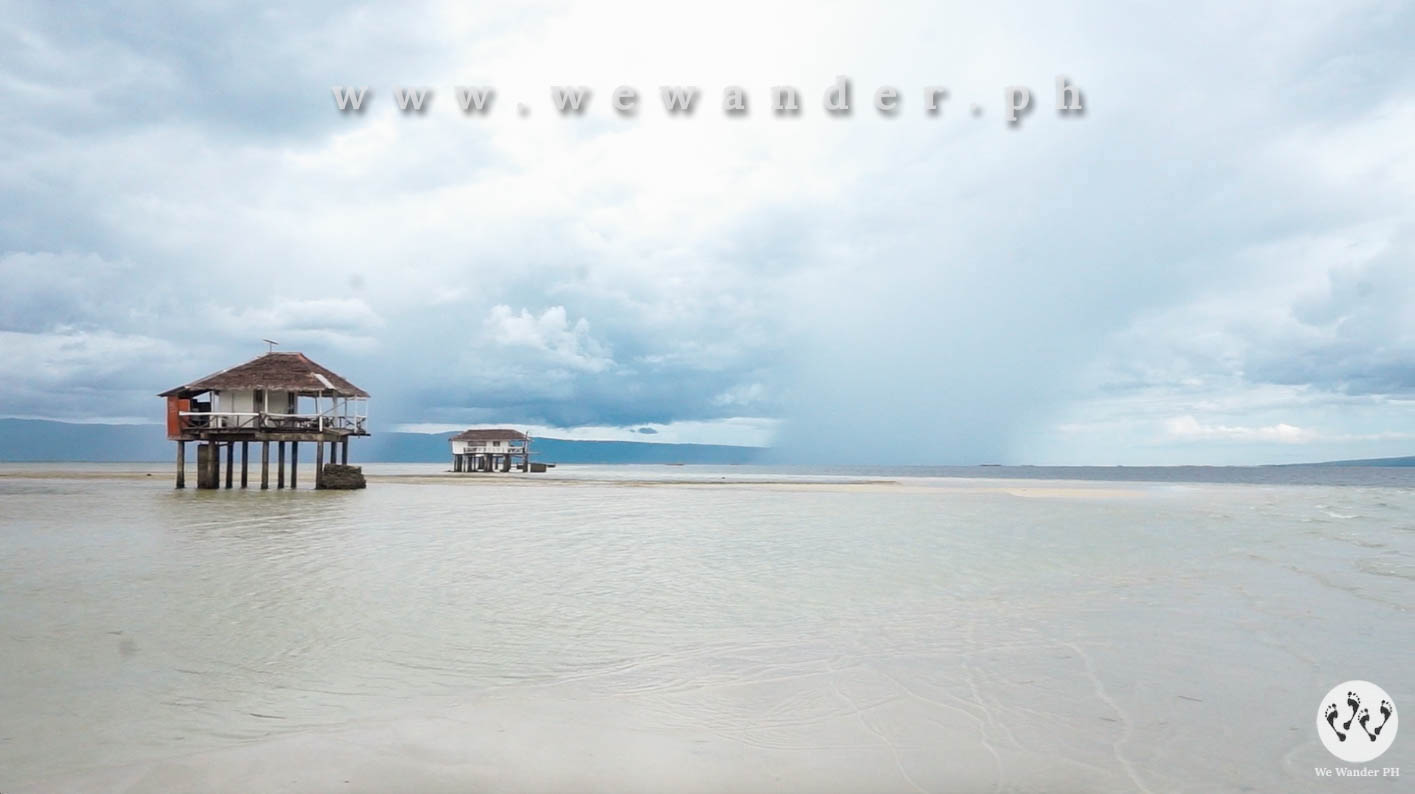 Manjuyod Sandbar has been named as "Maldives of the Philippines" but has unique charm. Unlike Maldives, Manjuyod is devoid of luxuries and presence of trees or plants making it exposed to sun. Handful of structures can be found that served as shades for the coming tourists.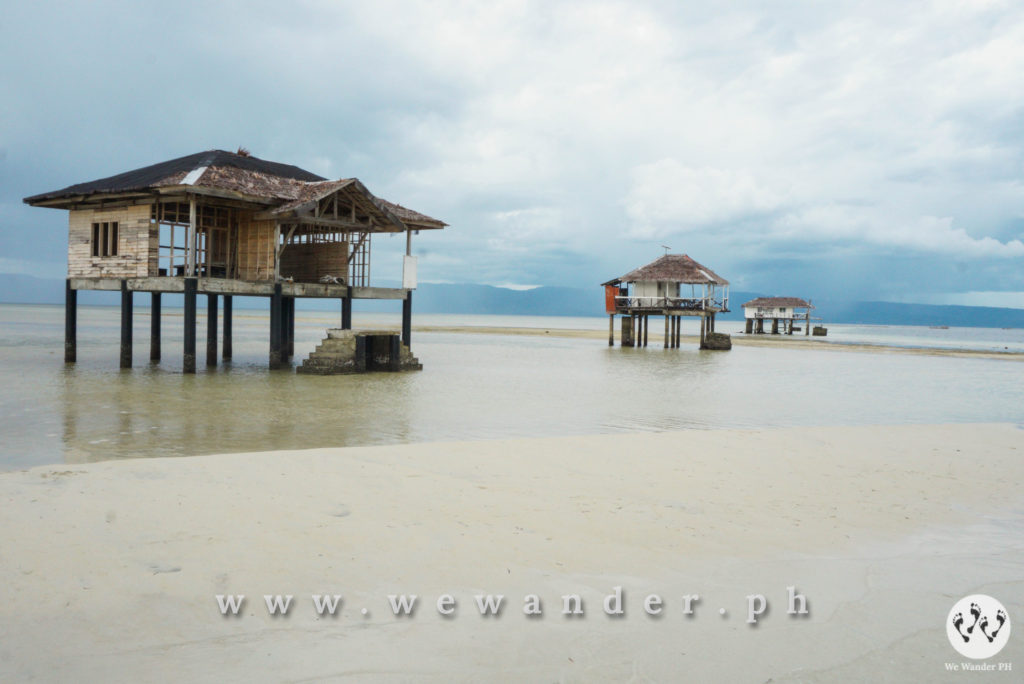 Manjuyod Sandbar usually comes with dolphin watching side trip. Bais City is known for its proximity to protected marine sanctuary. Starting from Bais Bay heading to Tañon Strait is where the natural habitat of whales and dolphins are. Among the kinds of dolphins you may encounter during the trip are bottlenose dolphins and long snouted spinner dolphins.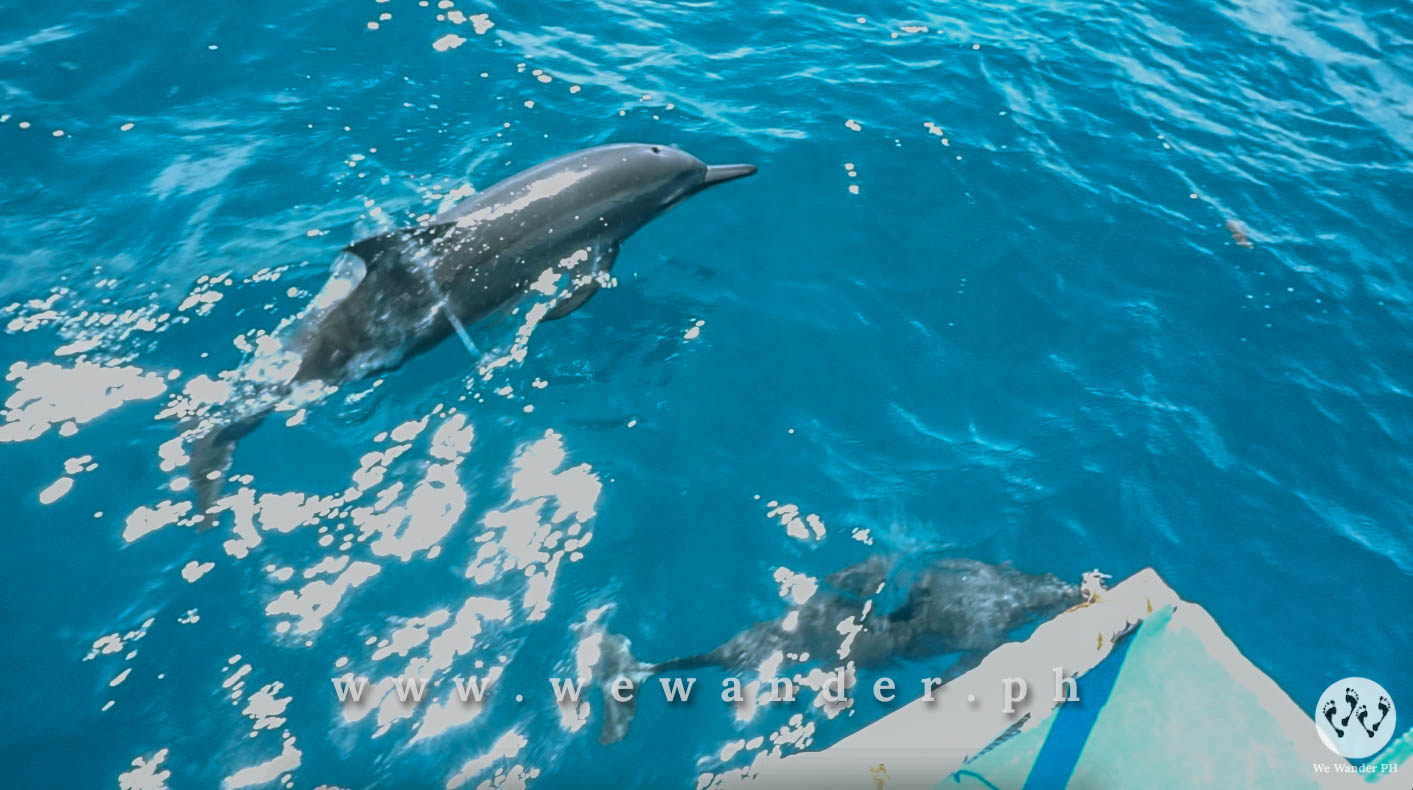 It is an enchanting experience to gaze these sea creatures up close while they frolic in their natural habitat. Other activities nearby are swimming, snorkeling and scuba diving.
How to Get There
Bais City is an hour away from Dumaguete airport. From here, take a tricycle to Ceres Bus Terminal and board a bus going to Bais. Ask the driver to drop you off at Brgy. Calindagan and then ride a tricycle to Canibol Wharf or Capiñahan Wharf, the jump off point for Manjuyod Sandbar and Dolphin Watching and where you can rent a boat for a day tour activities.
For hassle-free tour of Manjuyod Sandbar and Dolphin Watching, book your trip with Travis travel and tours and mention We Wander PH to get a discount. They offer private tours for Dumaguete City, Balinsasayao Twin Lakes Natural Park, Apo Island, Siquijor, Cebu and many more. Each tour can be customized depending on the client's request and comes with lunch buffet!
We had our feastful lunch with them when we booked our Manjuyod Sandbar, Dolphin Watching and Twin Lake adventures. Savor on their seafood offering of shrimp and crabs, shells, barbaeques, calamares and so much more!
Kudos to have Mae, her husband and the whole boat crew for one of a kind experience!
Name: Travis Travel and Tours
Facebook: @travistravelandtours
Website: https://travistravel.business.site/
Contact No: 0936-1879131

When you think its over, we're not even visited half of Negros Oriental's wonders. We dared for more adventures and this time, we went to Valencia where the most photographed waterfalls can be found.
Casaroro Falls
The town of Valencia, Negros Oriental some kilometers west of Dumaguete city lies this charming Casaroro Falls and considered the most photographed waterfalls in Negros province.
Tucked away in dense forest, one should endure the steep trails, long staircase, river crossing and passing through boulders to get to the scenic view of Casaroro Falls. It stands tall about 100feet with strong water current.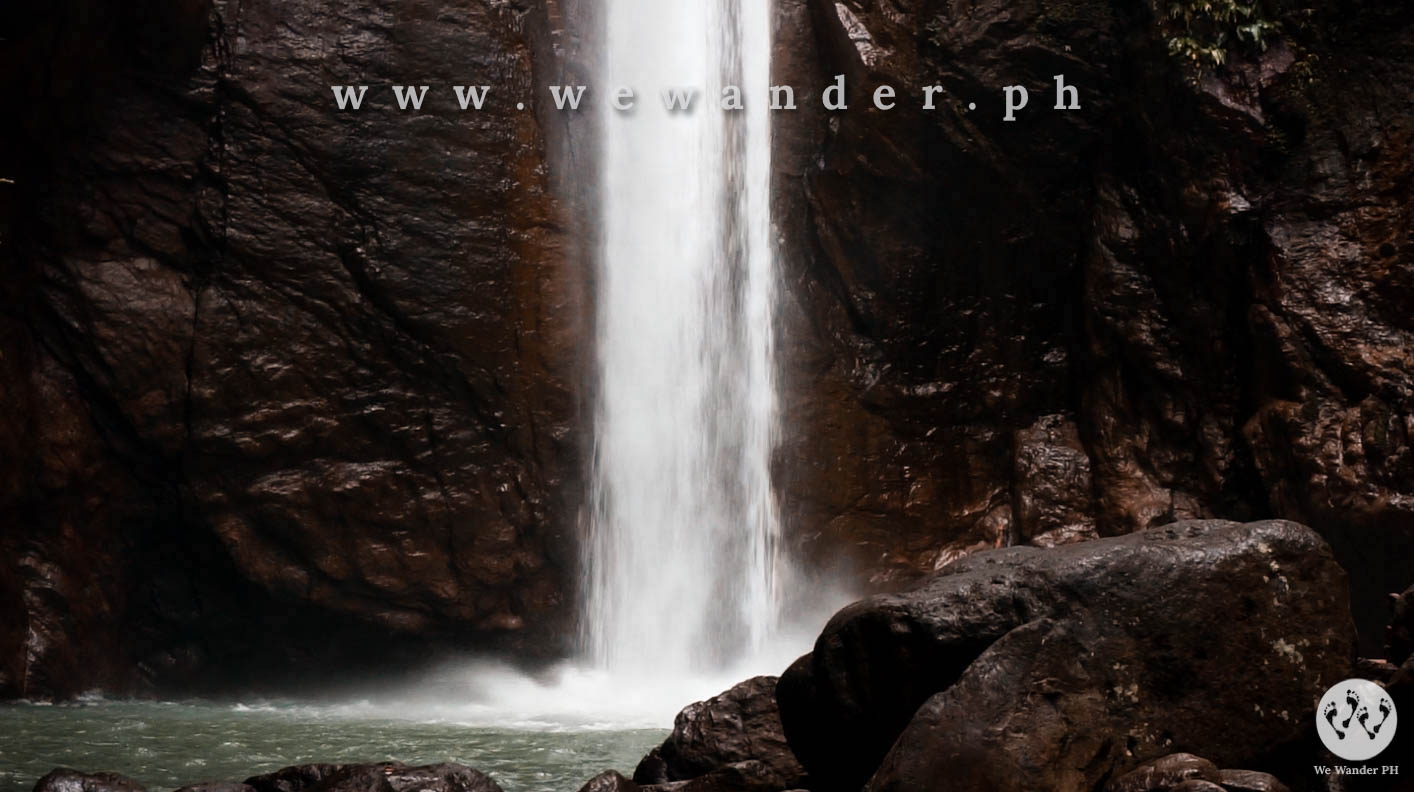 Gigantic rocks naturally arranged around its basin makes it even more appealing and signals a picture-perfect spot.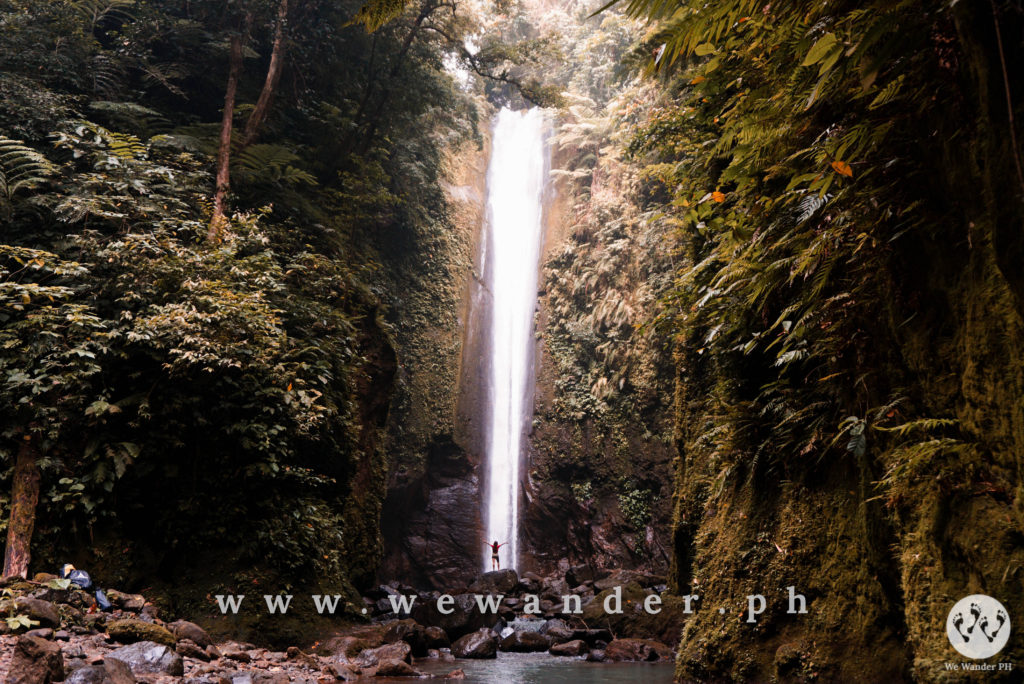 The waterfalls is narrow instead of the usual wide feature making it unique. It attracted all kinds of tourists but still remain raw and uncrowded.
How to Get to Casaroro Falls
From Dumaguete City, ride a jeep near the public market going to Valencia approximately 20 minutes travel time for Php12 fare. Alight at the terminal where you can charter a habal-habal (motor bike) or tricycle whichever is convenient for you. Tour may range from Php700-800 for two person.
Challenge yourself and take the 350-step staircase and trek your way to this beautiful Casaroro Falls for less than 30 minutes. Swimming is allowed but no camp site to accommodate overnight guest.
Pulangbato Falls
If one waterfalls is not enough, you can explore further in Valencia and visit Pulangbato Falls.
Pulangbato falls derived its name from the reddish rocks scattered throughout its basin, walls and streams. It is the result of sulfur deposits in the land giving it an entirely unique look. It calls for a great landscape and spot surely one should not miss.


Pulangbato Falls is part of the so called twin falls of Brgy. Malabo. One has clear and narrow feature and the other is the well known Pulangbato.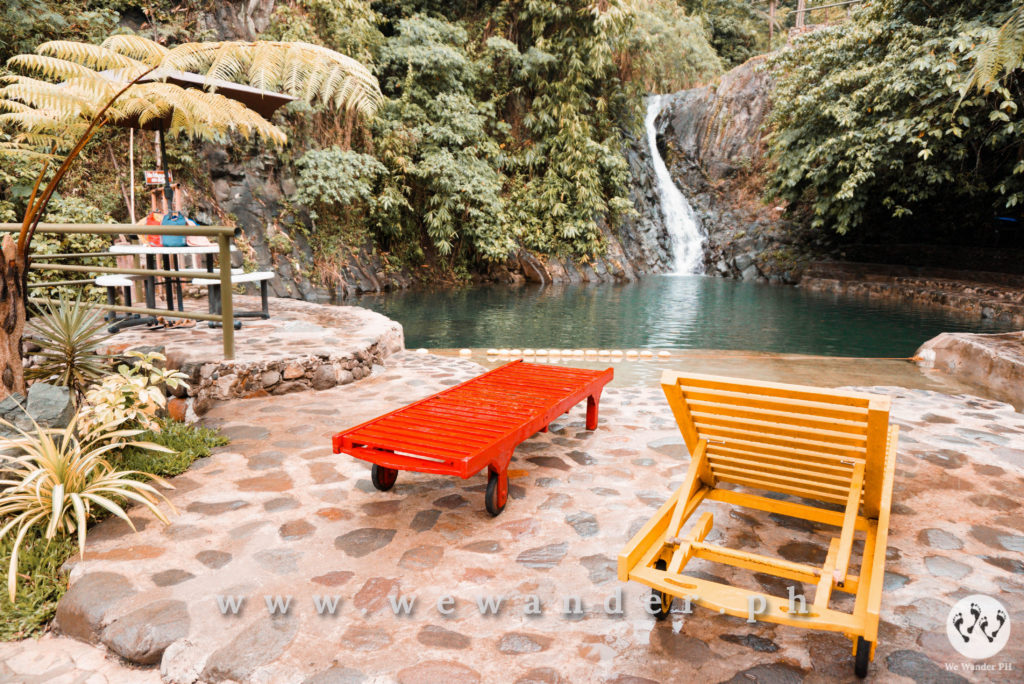 Both is just few walks away and its waters are coming from two different sources. The place is now developed making it welcoming to all types of visitors. There are huts, cottages, restrooms, parking and stores to provide services and convenience.
Sulfur Vent
The mountain side going to Pulangbato falls is another attraction in disguise. Since the presence of sulfur is abundant in this area, this steaming mountainside is incredibly satisfying to watch. It visibly sends smoke and emit a tangy odor.

Cata-al Museum
If you are a fan of World War II remnants, this one is for you. There are pieces of old weaponries from the old war like bayoneta, bullets, japanese uniform, face masks and such. No entrance fee but you can leave a few coins/bill as donation for maintenance.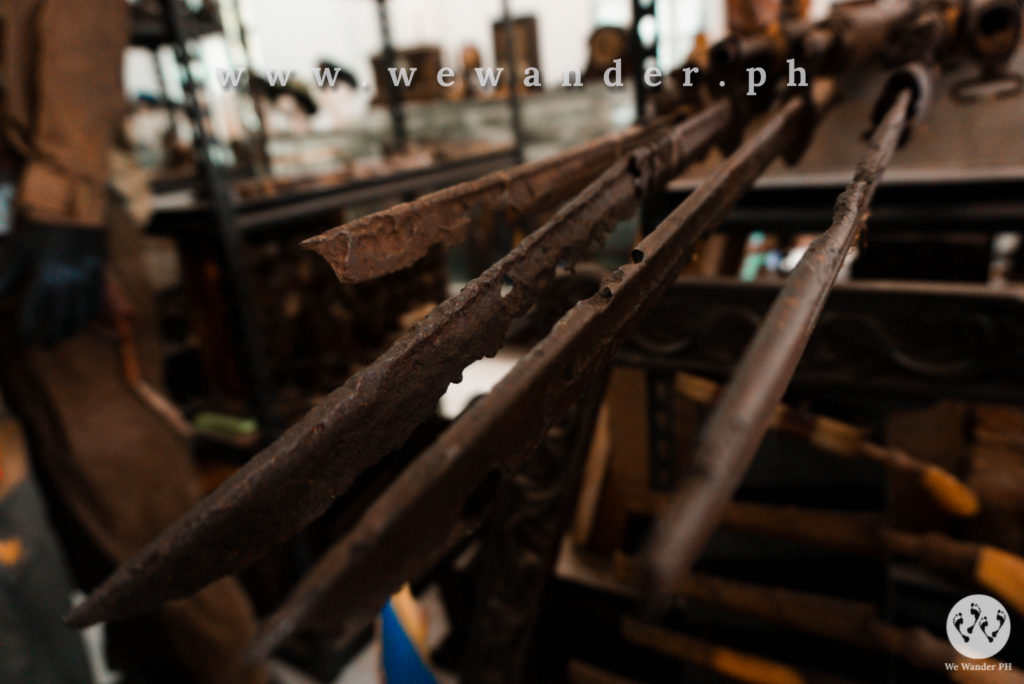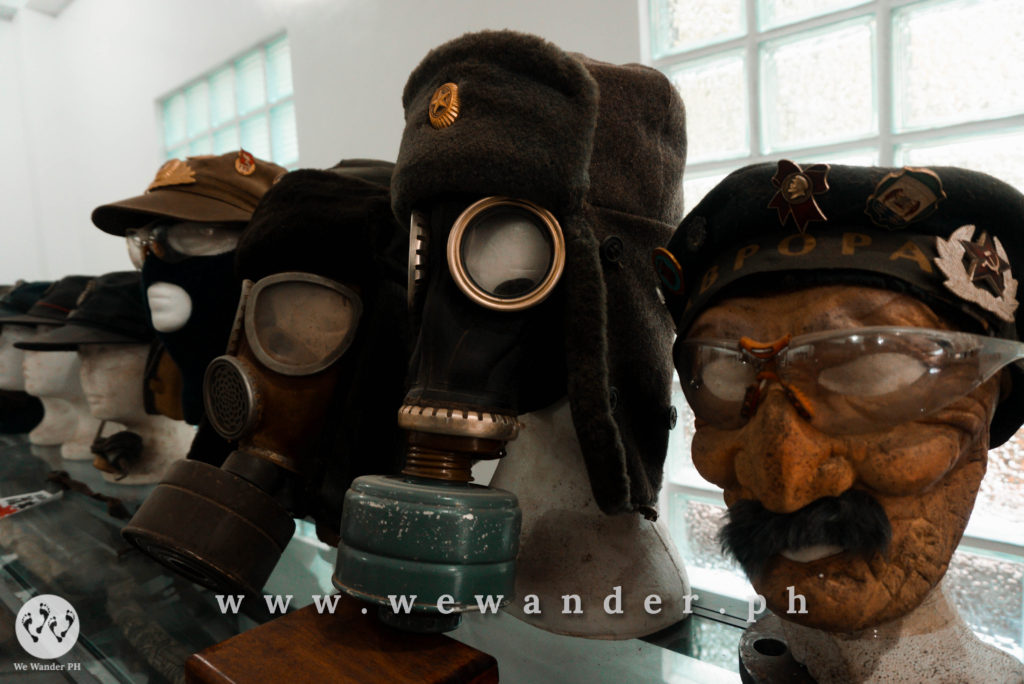 Exploring Negros Oriental, from Dumaguete City, Valencia and Bais City are some of the few enthralling destinations you can visit. The popular Apo Island and Siquijor is perfect to include in the itinerary which we will feature in a separate blog.
Always the best time to visit is during summer from March – May but even September when we travelled here is just perfect. Though we experienced intermittent showers of rain, that doesn't stop us from exploring the charming and must visit places of Negros Oriental.
We hope this guide will reach you and encourage you to visit the province of Negros Oriental and like us, enjoy every moment of adventures and discoveries.
You can include Siquijor and Apo Island in your itinerary when you visit Duamguete. Here's our separate guide for Siquijor: SIQUIJOR Travel Guide
Where to Stay in Dumaguete
Gabby's Bed and Breakfast: (035) 522-2203
Harolds Mansion Hotel:(035) 522-0144
Where to Eat
Sans Rival Cake and Pastries
JamRock
Dumaguete-Negros Oriental-Siquijor-Apo Island 4D2N Itinerary
This is our sample itinerary for a 4 days – 3 nights exploring the city of Dumaguete, Negros Oriental particularly Valencia and Bais City, Siquijor Island and Apo Island.