Apo Island is known worldwide for its beautiful coral gardens and abundance of marine life. It is one of the most popular snorkeling and diving sites in the Philippines.
When visiting Dumaguete or Siquijor, Apo Island is highly recommended for swimmers and non-swimmers who love to interact with marine creatures especially the sea turtles.
How To Get There
Apo Island is accessible whether you prefer a Do-It-Yourself trip or a package tour.
Travel by air to Dumaguete Airport
From Dumaguete Airport/City, take a tricycle to jeepney station located across Robinsons Place. This jeep will lead you to Malatapay Market for 45 minutes or an hour travel time.
Another option is riding the Ceres Bus that is way faster especially during their first trips in the morning avoiding the traffic.
From Malatapay, you can rent a pumpboat or look for other joiners to share the expenses for boat rental going to Apo Island and back.
If you are a big group, we suggest you do the DIY way, it is cheaper and you have control over your time and itinerary.
For solo travelers, the best way to visit Apo Island is joining a package tour. You may reserve thru Harold's Mansion for Php1,200 inclusive of transportation, lunch, snorkeling/swimming gears, boat transfer and registration fee.
Rates and Fees
Boat rental as of September 2018 per Association of Malatapay & Apo Island, Pumpboat Operators, Inc (AMAPOI) are as follows:
Php2,500 –      1-4 capacity
Php3,000 –     5-6 capacity
Php3,500 –      7-8 capacity
Php4,000 –     9-10 capacity
Php4,500 –     11-12 capacity
Php5,000 –     13-14 capacity
Php7,000 –     15-16 capacity
Php8,000 –     17-21 capacity
We joined with other tourists and rented the 5-6 capacity boat which we spent Php600 per head. Boat ride from Malatapay to Apo Island is 30 – 45 minutes.
Upon arrival in Apo Island, first thing you need to do is to register and pay for the Php100 regular fees. If you are a resident of the province, you will get a  discount. The collection is made for the maintenance and preservation of the place.
Snorkeling guide is required which is Php300 good for 4 persons. They will serve as your photographer and videographer so your money is well worth it!
It is best to bring your own snorkeling gears but you can also rent them in the island. Rates are as follows:
Snorkeling and Mask Rental – Php100
Live Vest – Php100
Swimming Fins – Php100
Some other fees includes the cottage where you can leave your belongings and rental of diving equipment.
What To Do in Apo Island
The highlight of Apo Island is to experience and witness the amazing underwater world but one can explore the island further by exploring the hills and trekking your way up to see the lighthouse and view deck with scenic and overlooking views.
Swimming
Bask under the sun and enjoy the beachfront. Apo Island's shore is relatively small but tempting. Since this is a protective area, the water is clean and safe which will give you the urge to go for a swim and play around.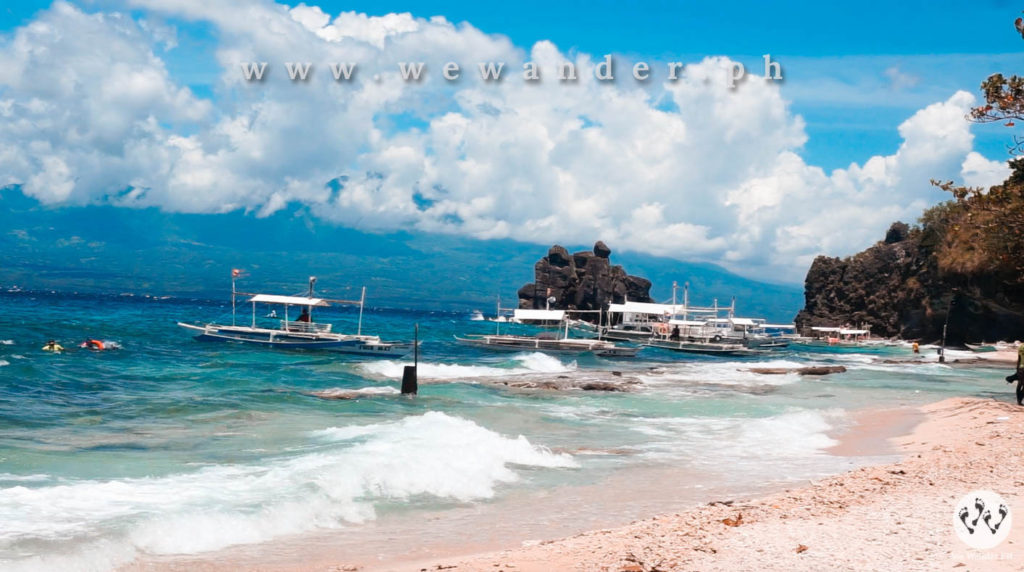 Diving
Apo Island is home to over 650 species of fish and an estimated over 400 species of corals documented making it one of the best diving site internationally. There are shops present in the island to provide diving equipment and guidance. For free divers, the water of Apo Island is haven and a perfect venue to dive and swim gracefully underwater.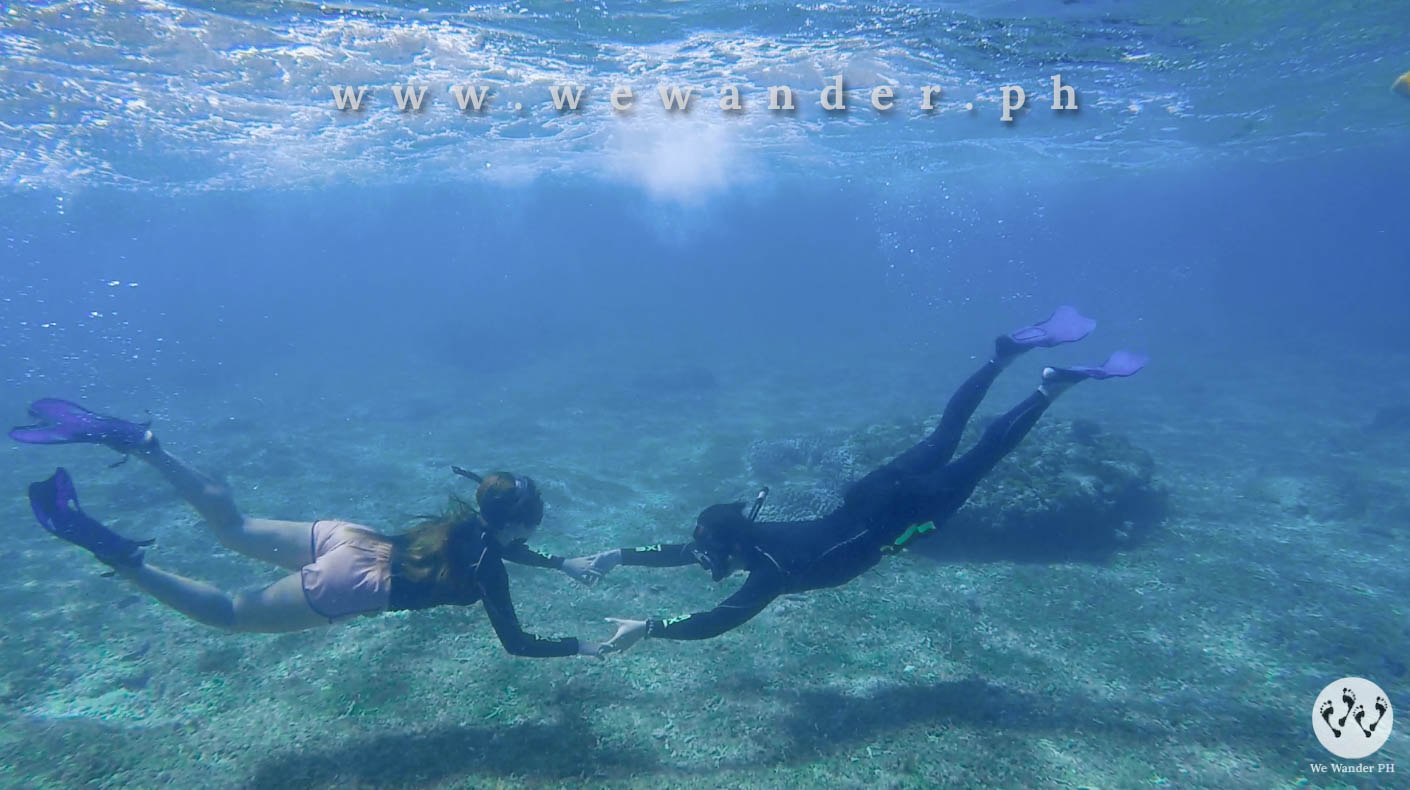 Snorkeling
Even for non-swimmers, Apo Island can be enjoyed thru snorkeling. Snorkle around and you will get to see different species of fish, corals and green turtles.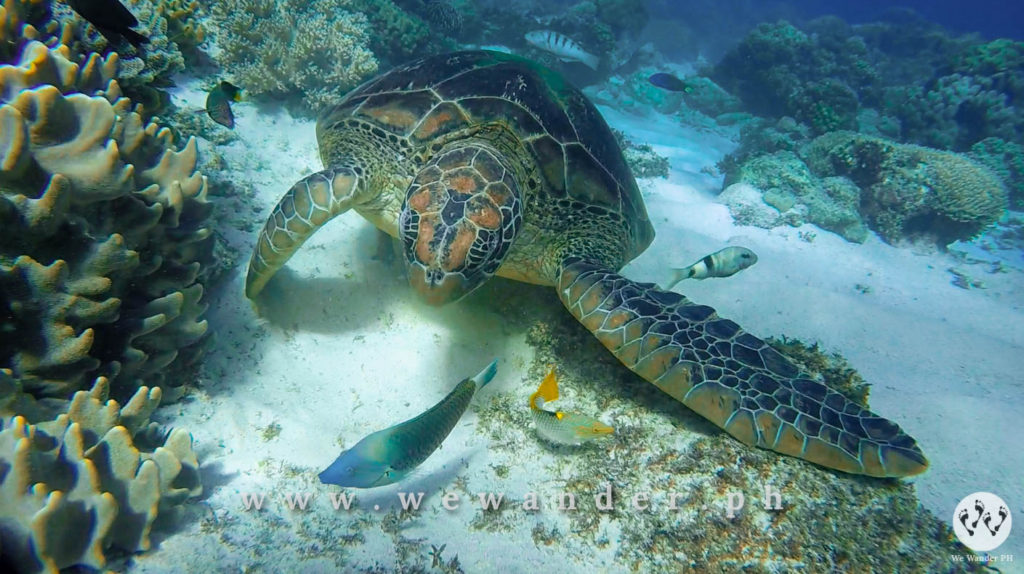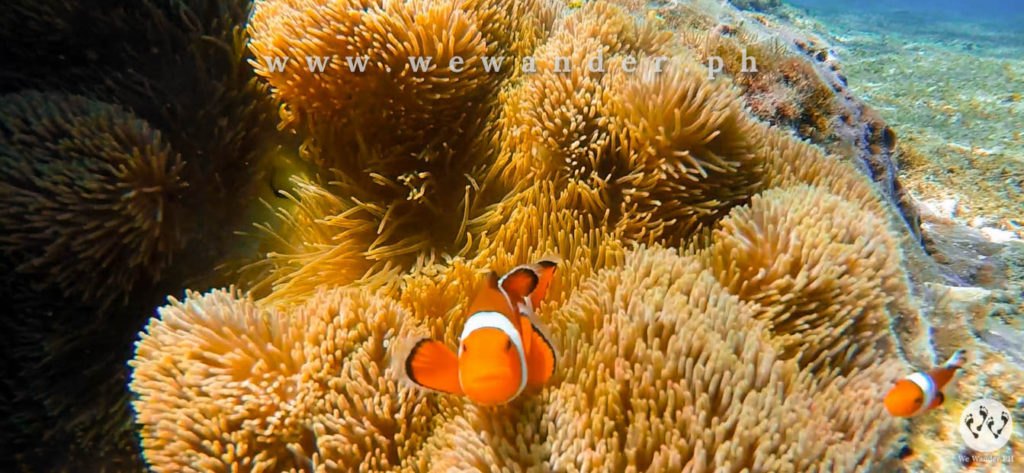 Swim with Turtles
A must-do activity in Apo Island is to swim with the sea turtles. They are commonly seen around above and underwater feeding sea grasses and algae on the sea floor. These gentle creatures are amazing and beautiful to watch. One of the most satisfying experiences is to swim with them while they explore the water and see them up close!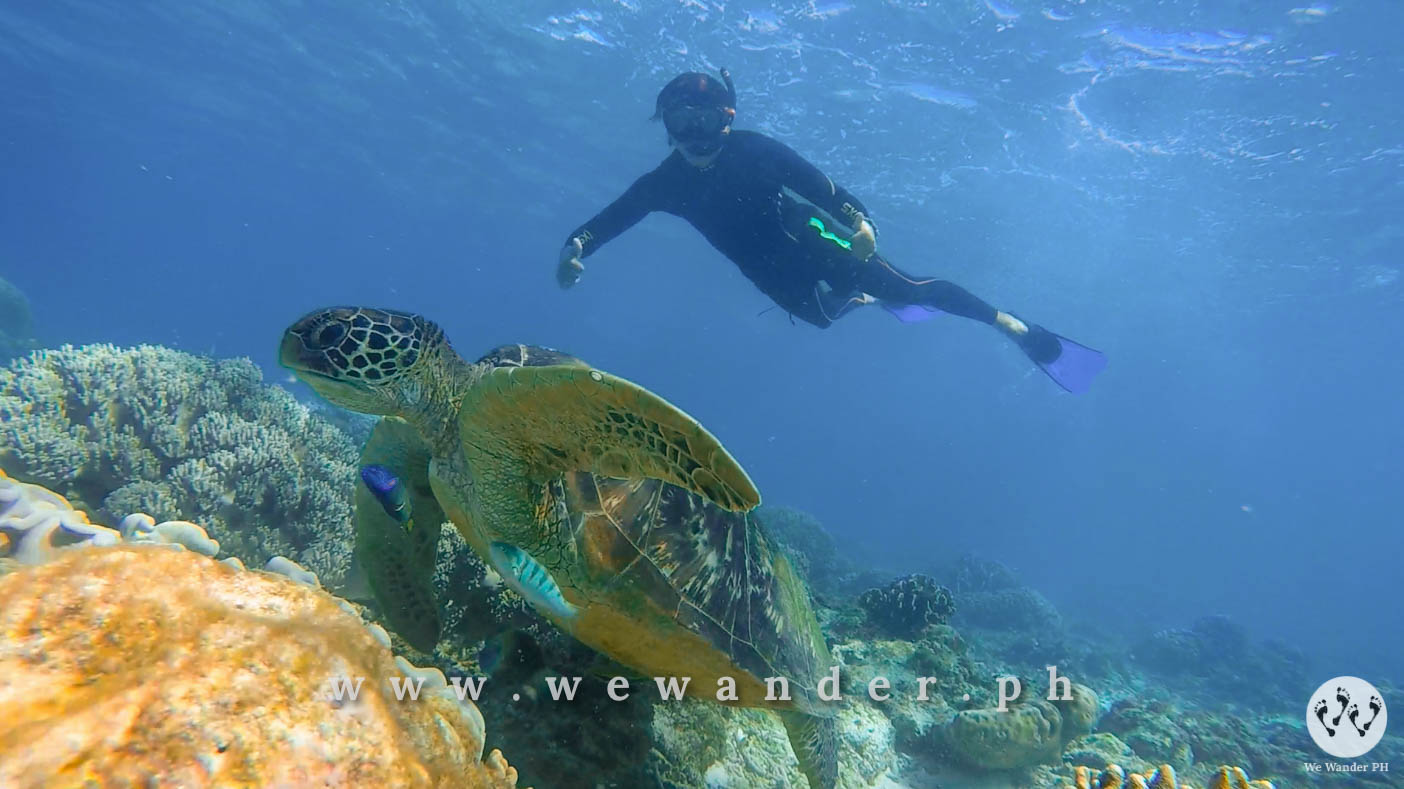 It's good to know that they are not afraid of human presence. This is an evident fact that when a place is safe from poaching/hunting, the inhabitants are abundant and lively.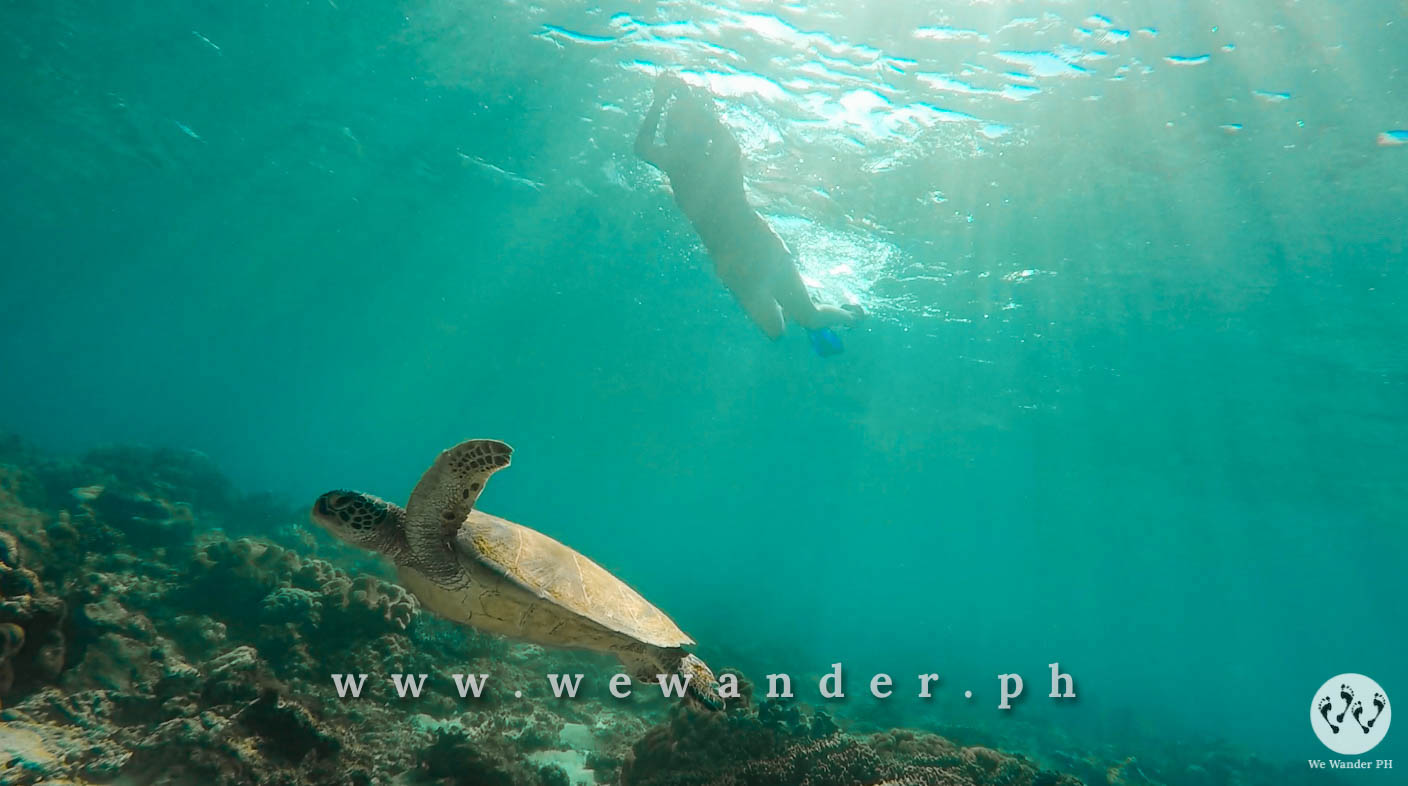 Trekking
The island has beautiful hills and exciting trails for adventure lovers. Accompanied by tour guide, you may explore the trails of the island and immerse with nature.

Visit the Lighthouse
All the way up to the highest point of Apo Island is where you will find the lighthouse. But before you get there, you need to endure the roughly 30 – 45 minute's trek including the challenging 369 steps staircase. Getting inside the lighthouse is not allowed.

From your way back, make sure to ask your tour guide to pass through the view deck. It has an amazing overlooking view of the island and the beach.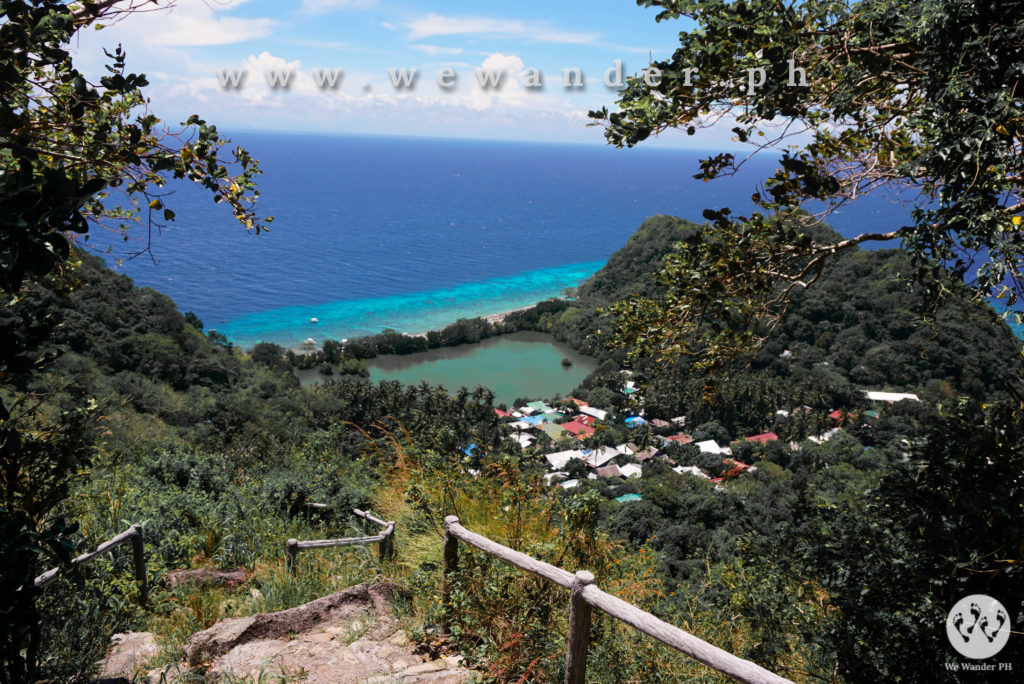 We highly recommend our tour guide Kuya Robert. He's also the boat captain, our photographer and videographer!
Eat Local Delicacy
When in Malapatay, try their local delicacy and popular "budbod," a sticky rice wrapped in banana leaves and "sikwate," a hot chocolate drink made from tablea, sugar and water where you dip your budbod.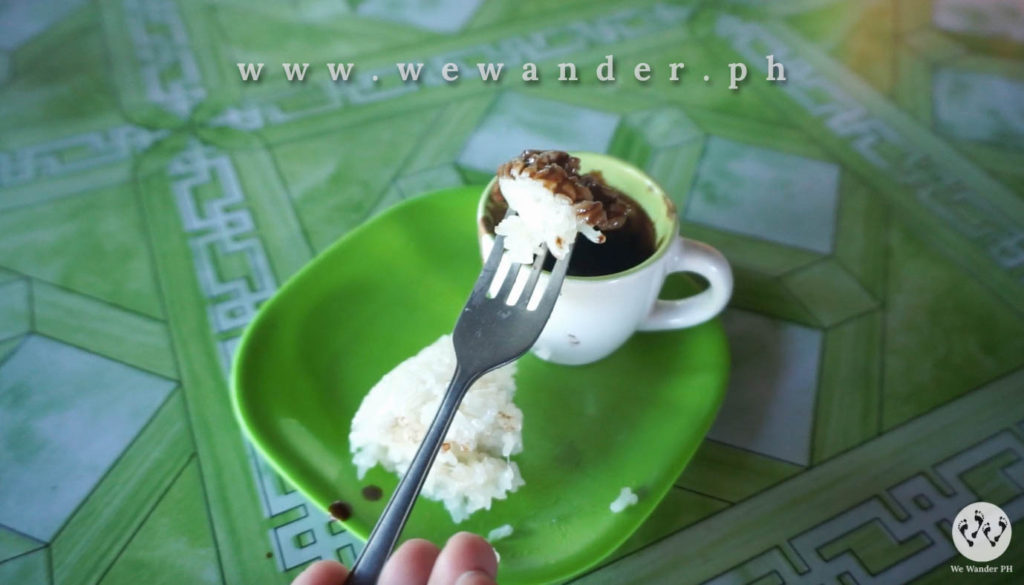 Dumaguete-Negros Oriental-Siquijor-Apo Island 4D2N Itinerary
This is our sample itinerary for a 4 days – 3 nights exploring the city of Dumaguete, Negros Oriental particularly Valencia and Bais City, Siquijor Island and Apo Island. We explored Apo Island for day tour only but if you have plenty of time, you may spend overnight in the island.
Check our Dumaguete and Siquijor guide here:
SIQUIJOR Travel Guide
DUMAGUETE Travel Guide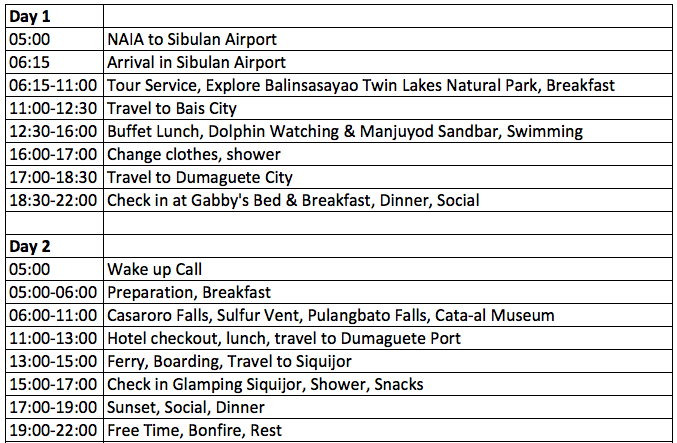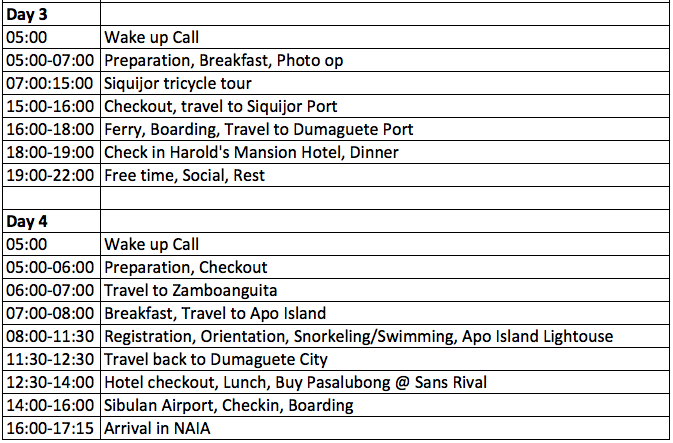 Apo Island Sample Expenses
The expenses included in the table are based on our actual budget last September 2018. Transportations (tricycle & bus) are per person basis and the boat rental and table sharing to keep-safe our belongings are divided into 5 persons. For tour guide, we decided to have our own which basically Php300 shared by 2 persons.
Meals are not included yet and may vary depending on personal choice.

Where to Stay in Apo Island
We didn't spend an overnight in Apo Island but the two hotel known in the area are as below. There are also rooms for rent and other cheaper accommodations, ask your tour guide as they are usually local residents in the island.
Apo Island Beach Resort
Liberty's Community Lodge & Dive Resort
Things to Remember
Apo Island is best to visit during summer which is from March – May
Electricity is limited in the island
Network signal is available but poor on some areas
Apo Island is a protected area, please follow the rules
Do not touch the corals, sea turtles and other sea creatures
Wear an appropriate swimming and snorkeling attire
Apply sea-friendly sunscreens
Do not litter